Laura Geller Vanilla Nudes 6-piece Baked Collection
In Stock
Sold Out
We're sorry. This item is not available at this time.
Pre Order Possible .
Low Stock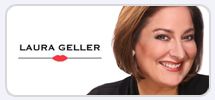 Reviews & Community QA
A212685 - Laura Geller Vanilla Nudes 6-piece Baked Collection
563
563
AWESOME KIT
LOVED this kit, would like to reorder, but it is no longer available. PLEASE Laura bring it back!!!!! I use many of your other products. Would really like to see this kit come back.PLEASE bring back A202875 also, loved those lipsticks!!!!!!!!
03-04-13
Awesome products
I received this as a gift. I could not have been more pleased with the items in this kit. I wanted to order it again but it is no longer available. Please bring this back! All the colors work so well together in this kit!
07-09-12
love it all
I got this kit just a few months ago; I was sorry I'd missed it when it came out initially as a tsv, but glad I had the opportunity to get it later. I usually find "nude" shades to be boring but not these; the eyeshadow and eye rimz make your eyes pop, there's nothing boring about these shades. I of course love the balance and brighten, and the lipstick is gorgeous and moisturizing at the same time. Like having the new blush for applying the highlighter in the blush compact, also gorgeous. And the mascara is fabulous too--it keeps my eyelashes curled and comes off easily w/ eye makeup remover.
10-12-11
I Wanna Like It....Really I Do
This is my first LG purchase. I'll start with what I DO like. I do like the mascara. Although it takes about 3 cotton balls of eye makeup remover to remove, it DOES NOT come off without it. It makes my lashes long and shiny. I do like the lipstick. It goes on nicely, it is tasteless, it doesn't leave your lips funky after wearing for a while and the shade is pretty. The Baked Cheek Dreams Highlighter & Blush, I'm liking better than I did the first week. The highlighter is the best part. I do swipe the brush into all three to apply and after my cheeks are done I take it over my whole face. It does leave my skin luminescent and smooth. All of the products are concentrated, so I feel you need to be light-handed when applying. The quality of the products themselves, their containers and packaging are quality. What I do not like is the eye rimz duo. The shadow does not show up. The eyeliner shade Black Cherry will NOT show up on my lids w/out wetting the brush. (I did buy the LG double ended shadow/liner brush). Even after wetting the brush I still don't get a dark, deep line. It flakes, so I have to do my eyes first because I ended up with liner on my cheeks and under eyes when I did the foundation first. When I tried to gently brush it away, I ended up with dark areas under my eyes. The B&B, I think I just may need a lighter shade. The Regular was the lightest one available in this kit. My skin has a gray tone to it. Was also not happy when I was ready to walk out the door, I felt something in my eye so I put a drop of rewetting solution in and it removed a stripe of makeup as it dripped down my cheek :( I had to go retouch then my face was too dark and gray. I live in Hawaii. The shipping was expensive to get it here and there are no boutiques listed here to shop in person. I would be willing to try a lighter shade in the B&B and to try another kit with different colors, but I'm afraid I'd spend all that shipping money to get it here and may not like it again :(
10-08-11
Just ok
I like these products except for the mascara. It is soooo hard to get off. Please Laura make some eye shadows that are not shiny..I don't like the shine over my eyelids. They look like I am wearing fish scales on my eyes..
09-20-11
New Laura Geller Fan
Love Laura Geller collections this a good way to try full sizes of her products. Have never been a fan of foundation Balance n Brighten gives just the right amount of coverage without feeling like anything is on your skin. Didn't like the mascara but hey I loved the rest of the products!!
09-15-11
Nice foundation
I switched from Bare Escentuals to Laura Geller, and I am happy with the results. I am a fair-skinned Chinese American, and the Balance and Brighten in Fair works well for me. I use all the products except the mascara. I wish the kit included a waterproof eyeliner pencil instead. I also wish the lipstick had more berry and less banana.
09-10-11
Love Love Love It
I am 55 and I have been using Laura Geller before this kit but love the package and tin this one came in can store anything in it. I love everything even the eye shadow. It isn't too dark for me and I loved the blush. My husband said wow you can really tell. I use all of Dr. Denese products but love Laura Geller's make-up!!!!!!!!!!! I loved it so much I ordered it for my daughter and surprising her with it. She lives in another state and can't wait to see what she says. She is 26 and beautiful already. I know she will love it!!!
09-09-11
Nice kit except:
The mascara is the worst. Can't use it. I can't believe Laura Geller would sell a mascara like this. Everything else is great.......
08-30-11
Miricles never happen to me
Ok, I never write reviews on anything but I just had to. I bought this produce and had read a lot of other reviews. I was so afraid I had made a mistake. Here I am 52 years young and my body has been going through the change. I had been wearing the same make up since I left home 34 years ago. But here I was braking out, oily skin and my make up melted by the end of my work day. I looked like a painting by Pacaso by the end of my 10 hour work day. When the package came I opened it right away. Seemed easy enough, very pretty colors and matched my skin color perfect. I put my face on as my husband says the way I used my old make up. I realized that it looked great, but I could still see the pink of my red face. I realized that it would look much better with foundation on first. So all you gals, get her tinted sparkle too, it works great. Anyway, after two weeks, my face stays put and my skin cleared up and I am so happy. Happy enough I think everyone needed to know. Thank God for Miss. Laura Geller. Thank God!!!!!
08-05-11
Mascara Disappointing
This kit is great except for the mascara. It is too liquid and too hard to remove. I'm in my 60's and have deep-set eyes (with less than firm skin underneath) and when applying mascara, I always need a Q-tip to remove what gets on the skin under my bottom lashes. I am used to "working fast" when applying mascara because I've been using Mally's which dries in 30 seconds, but this mascara is so waterproof that before I could get the Q-tip under my eye, the "extra" had stuck to my skin and I had a devil of a time getting it off. It made a big mess, too. I was at work and had to use greasy hand-lotion to get it off. It was also hard to remove using eye makeup remover at bed-time. Sorry, Laura - I love all your powders and blushes but will have to stick with Mally's mascara.
08-04-11
Oh, my gosh....WOW!
Thank you Laura, for this wonderful collection. I'm porcelain skinned and this collection is ideal! I've cleaned out my makeup drawer and replaced it with this! My mornings go faster and the results are the best! My husband say's my (50-something) face looked "fresh" when he saw it with the new makeup! Fresh? Whew--that's a keeper! The mascara brush is terrific! I've never seen one like it and it helps to get every one of skimpy lashes to stand at attention. The colors of the other products are perfect for my skin tone, but the best part of this collection is the Berry Banana lipstick! After one day of using the lipstick, I logged onto QVC and ordered 3 more tubes. PLEASE don't stop making it, or at least give us a good "head's up"! It's lovely and the texture is smooth and beautiful. Just the best! Congratulations Laura~! You've won me over!
07-28-11