Lancer Pro Polish Micro- dermabrasion Device - White
Recommendation Test Anchor, don't delete
Recommendation Test Anchor, don't delete
In Stock
Sold Out
We're sorry.This item is not available at this time.
Pre Order Possible.
Low Stock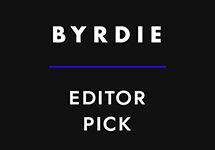 This is one of the carefully curated essentials that the beauty-obsessed editors at Byrdie–one of the largest beauty sites on the Internet–swear by.
Reviews & Community QA
Lancer Pro Polish Micro- Dermabrasion Device
is rated out of
5
by
44
.
Rated

5

out of

5
by
JackieD50
from
Love It
This works great. I've only used it twice and I've noticed a huge difference on my face. I plan to watch to how to video to make sure I am using it correctly. I'm going to try on my feet tomorrow. Thank you Dr Lancer.
Date published: 2021-05-23
Rated

5

out of

5
by
Gemend
from
Much better than the other tools out there
I have purchased many dermabrasion tools in the past, this one is by far the best one. I actually was able to see some debris on setting number one for my face. I also used the body one. So far, I'm happy with it And I'm expecting it to work in the future. I did call the Lancer company and asked how often I needed to change the diamond tip. I was told 3 to 6 months, depending on usage.
Date published: 2021-05-07
Rated

1

out of

5
by
LizPfromBaltimore
from
Damaged My Skin
I used this device 20 min after I received it in the mail. I read the instructions, it seemed simple. I turned it on the lowest setting and began to gently tug on my cheeks and used the device in upward motions. My cheeks began to get red lines where it was used but they went away. The device got too close to my eye and the suction made it impossible to move easily. It looks like someone punched me. My cheeks are smooth though so it does work but once I started to use it on my forehead it got worse. It was tough to move across my head. These red lines turned into bruises. They are so visible that makeup can't cover it up. I used short strokes so it doesn't matter how easy or rough you are, these lines will appear. Now I have no idea how long I have to stay inside my house till it heals. My recommendation is to see a professional if you want a micro-dermabrasion. They are gentle and they know how to use a device. It will be cheaper than buying this and please do research before buying.
Date published: 2021-05-02
Rated

1

out of

5
by
JLB79
from
Did Not Work For Me
Tool did not make any noticeable difference for me. Even on the medium setting, there was hardly any debris on the filter. Shipped it back.
Date published: 2021-03-31
Rated

5

out of

5
by
Yiyi29
from
This is awesome
Happy with my purchase. Great device. Thank you Dr. Lancer.
Date published: 2021-03-17
Rated

5

out of

5
by
MissJeni
from
Good Tool To Have!
This works. You really need to BE SURE that you watch the, how to video and read the 'how to information' as well. I had a little bit of rougher skin on my forehead and that was because I was just getting started on how to use this tool, I over did it. It does take some getting use to! It has a strong suction and you have to be sure you are holding your skin taught and you aren't pushing down hard ... It truly takes a few tries to get use to and comfortable with. You should only use it once a week if your using the polish in between. This really works. The entire Lancer line works! I have very sensitive skin. I have fair skin, blue eyes, naturally blond, it will work well if you simply follow and adhere to direction.
Date published: 2021-02-19
Rated

5

out of

5
by
Bamacab
from
Great Skincare Tool
I ordered 2 of these. One for my daughter and one for myself. I am 56 years old and do not have any professional facials done. I have combination skin and still suffer breakouts occasionally. I opened mine immediately and studied up on how to correctly use it. I was kind of nervous after reading reviews of bruising and scratches and was afraid my daughter wouldn't like it. I did my face that evening and I did it again 3 days later. I was very impressed both times. The first time I was very gentle and slow. The black pad was covered in white (I use a good skin care regimen by another reputable company). My skin felt so smooth and pores were smaller looking. No abrasions or pain. Followed up by cleansing and applying my nightly moisturizer, neck cream and eye cream. The second time, since I was not as nervous, I was a little firmer and went over so me areas twice but still used the lowest setting. Wow! Once again, the pad had even more white on it. My skin was even smoother and clearer since the first time helped my breakouts. I could tell a difference in my fine lines and my neck looked smoother also. No flaky skin and I could use less foundation. My skin glows already after two uses. I would love to use it everyday because it makes my face feel energized but I read that is what a lot of people do wrong when doing at home. Overuse. So I will be patient and only do it twice a week. Can't wait to see the continued results! Mine also looked rusty after use, but I clean it with a toothbrush and my face cleanser and it cleans right up. I think that may have been makeup that was in my skin that my routine was not getting. I do recommend this and may check out more Lancer products. This was a great deal on QVC. It is $200 on his website.
Date published: 2020-12-07
Rated

3

out of

5
by
DebP
from
Too harsh for me
I used it once and when I was done, my face was smooth, soft and looked nice. The next day, my face was rough and red and it took about 2 weeks for me to get back to normal. I don't think I was too heavy with the tool but maybe I was - who knows. All I do know is that my face was sensitive for too long. I found the tool a bit awkward to hold but that could be a learning curve. I didn't think the cord was long enough. The dermabrasion head looked rusted to me which I only noticed after I tried it. I have tried the Trophy version and did not have the same skin reaction as I did here. Neither product pulled the dead skin off the way the presentations show which leads me to believe that my skincare routine is probably top notch. I did purchase this on sale with free shipping so I thought the value was great. I did return this as the diamond head looked rusted and I wasn't going to try a second time. I think this may work for others just not me.
Date published: 2020-11-22