Kuvings Whole Slow Juicer with Smoothie Maker Attachment
Recommendation Test Anchor, don't delete
Recommendation Test Anchor, don't delete
or 5 Easy Pays of $83.90
+ S&H and tax
In Stock
Sold Out
We're sorry.This item is not available at this time.
Pre Order Possible.
Low Stock
Available on
9 Months Qcard Special Financing ™
if purchased by 01/01 or
Easy Pay Every Day.
Learn More about QCard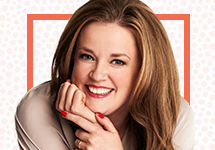 101 with Mary
Host Mary DeAngelis is here to help you choose the right juicer to suit your needs(& tastes)! Watch Now.
Recommendation Test Anchor, don't delete
Recommendation Test Anchor, don't delete
Reviews & Community QA
Kuvings Whole Slow Juicer with Smoothie Maker Attachment
is rated out of
5
by
6
.
Rated

1

out of

5
by
kitty9
from
DOA
This might be a great juicer, but I will never know, since it arrived DOA. Put it all together and the motor wouldn't turn over.
Date published: 2019-08-28
Rated

5

out of

5
by
Winstoniscute
from
very good
I am very very happy with this juicer. It operates much slower than your typical centrifugal juicer. But a greater quality of juice, much much less froth, and I get more juice from my produce. And, ultimately it saves time. With a centrifugal juicer, due to oxidation you have to drink shortly after you make it. They say with a slower juicer such as the kuvings you can store juice in the fridge for up to 72 hours, I am not saving it quite that long. But, it has allowed me to juice every other day instead of several times a day. So, even though it is much slower, ultimately it has saved me a lot of time. And, it is a very rich nice juice. Not totally pulpless, just a tiny bit left in there, but that does not bother me, but if you do not want that, you will need to strain as it comes out of juicer. But for me, it is not enough to bother with. Very happy with purchase.
Date published: 2017-01-09
Rated

5

out of

5
by
Anonymous
from
Love!
I had a different juicer that was so loud, I had to wear ear muffs to juice. This is much quieter. Worth the money, nothing else to say!
Date published: 2016-04-11
Rated

5

out of

5
by
Billzo
from
Truly "A step above the rest!"
I have used this juicer for 15 days, three or more times a day – >Start day with fresh orange or grapefruit juice >Later, juice blend of vegie/fruit juice, about 48 ounces, to drink throughout the day and store it in the refrigerator in containers where I can pump out the air >In the evening, after dinner and as a treat, I create very tasty sorbet Pros: + Very easy to assemble - As easy as "Line-up the dots" and once done, it's a breeze + A snap to take apart - Last one I had, the bowl was a pain taking off the unit + No leaks + The wider feeding tube is great - We do need to cutup things like celery + The see through feeding tube is handy to see what is happening in the juicing process - When we can see what is happening, we can avoid normal juicing bumps like slowing down for less pulp in juice + Handles root vegetables like beets, carrots etc. in great fashion + The amount of juice is fantastic - Now getting my money's worth out of the produce I buy + The drip cap is very useful + There is little pulp in the juice - To my taste, very impressive + Juicing leafy vegetables - I juice spinach, wheatgrass, kale etc. - is easy [I alternate between leafy and dense vegetables and have not jammed yet] + The sorbet attachment is fantastic - Before I blend, I toss the frozen fruit in "Agave" to adjust sweetness depending on the item and taste + The smoothie attachment is handy and does work well as advertised + Now to cleaning – It cleans up in minutes } The yellow clean-up tool works ok – be sure however, to use the brush to get all the pulp off the screens; juice quantity and quality might be affected } Yes, we do need to clean as directed to maximize ease of use and final results Cons: # A smaller brush should be supplied to fit the basket's lower screen. The brush supplied fits the upper screen but is too big to fit the lower. # Price might be a factor. The unit is pricey but, from what I can see, we are paying for quality and ease of use. Conclusion: I would highly recommend this item for your consideration!
Date published: 2016-03-11
Rated

1

out of

5
by
Pubert
from
The worst juicer I have ever owned
I've been using companies juicers for the last 10 years and Omega before that , without any issues whatsoever I fully understand the concept of a slow juicer. Right off the top when I don't like about this juicer you have to feed everything in extremely slow hence the name slow juicer , I put one peeled baby carrots in every 10 seconds and if you do it any faster than at the pulp feed shoot clogs up and it leaks all over the counter. The only thing this juicer is good for his juicing soft fruit, as in strawberries blueberries BlackBerries that kind of thing you can't run celary through it because you have to pull the celary strings off before you can juice it. I would not recommend this juicer to anyone, I'm going back to a horizontal omega juicer it has never let me down.
Date published: 2015-07-25
Rated

5

out of

5
by
1kobe24
from
AMAZING
Its scary when you see the price but when you use it WOW worth every penny....Best juicer I have ever had......Don't waste your money on cheaper less expensive juicers this one is A WINNER!!!
Date published: 2014-07-06