Kenneth Jay Lane's Duchess Tribal Earrings
In Stock
Sold Out
We're sorry. This item is not available at this time.
Pre Order Possible .
Low Stock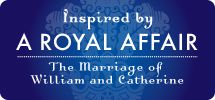 "These earrings were inspired by my travels through Morocco. I created several variations, but this style in particular was worn by the Duchess of Windsor and later sold in the Sotheby's auction in 1998. Imagine yourself enjoying a cool glass of mint tea under a Bedouin tent like a Moroccan lalla (princess) when you put on these earrings."
—Kenneth Jay Lane
Description
Let everyone think these tribal-style earrings are a souvenir from your last exotic getaway--no one has to know the truth. Done in matte goldtone that has a hammered finish, they lend an extraordinary touch to your look. The irregular circle at the top is followed by a bar with open circles on each side and then a larger irregular circle at the bottom. From Kenneth Jay Lane.
Goldtone
Clip-ons with comfort pads, for non-pierced ears
Measures approximately 2-1/2"L x 1-7/8"W
Box, pouch, romance card, Manufacturer's Certificate of Authenticity
Lifetime Limited Manufacturer's Warranty
Made in China
Reviews & Community QA
J158492 - KJL Duchess Tribal Earrings
14
14
Tribal earrings
LOVE these clip on earrings,wear them all the time with jeans and dresses.They are not heavy and look so cool and chic.
12-20-12
Carry music with you!
Ya'll, these earrings are knockdown compelling to look at, light to wear and make a soft tinkling sound when you turn your head. Just the right size too, big, not gaudy.
10-25-12
Primitive Chic
These are the most unique earrings! I love the matte sort of "old gold" finish on them -- like they were in a treasure chest at the bottom of the sea for hundreds of years and the gold was etched and worn smooth by the water. The tribal influence is evident in the bone-like piece between the two circles. The earrings look primitive -- like a piece of Aboriginal art -- yet have a sophistication to them as well. I always wear pierced earrings, and don't usually have any interest in owning the clip style, but I've gladly made an exception for these. They would be too heavy if they were pierced, and I find the cushioned backs comfortable and wearable. I love to feel the earrings swing gently in my ears and not have to worry that they're stretching out my piercings. These will be fun to wear for an evening out. I feel like I'm ready for a party when I put them on!
08-30-12
EXACT COPY OF DUCHESS' EARRINGS
I have the Sotheby's catelogue from 1997 when these earrings were auctioned off and they sold for $1,800.00. Just like the idea of owning this exact copy.
07-13-12
Earrings that make a Statement
I love these earrings. They are easy to wear and also, great to find an earrings you can get in a clip style. I love the bold look and would recommend to somene if you like an earring that will be noticed.
05-21-12
Fun Earrings
I have had these for years. You can wear them anytime and they really make you feel like having fun as pelople will notice them. The gold color is really good. They are big.
04-10-12
WOW
I love these earrings. The gold color beautiful looks 14k and the texture is gorgeous. Not sure you would call it hammered because it is a larger texture but it really makes the earrings look expensive and unique. I was hesitant to order because I have pierced ears and do not find clip ons comfortable normally but after reading the great reviews knew I had to try them. They are padded for comfort and I can wear all day. They are large which is what I like .
02-10-12
Ageless
I have owned these earrings for many years---actually own two pair and use one for a necklace on a wire and the other for earrings. I collect KJL jewelry and have an amazing number of pieces. These are at the top of my list to wear. I am 78 and share these with my teenage grand daughter. Beverley from Signal Mountain, Tn.
12-29-11
WOW! and WOW!
I do not have pierced ears. FINALLY, someone made a pair of earrings for me that look so great and do not hurt my ears, and aren't just the button kind.They are light and have just enough satin sheen. I am 85 years old and I am wearing these with a caftan to my granddaughter's wedding. These earrings are ageless. Kennth said you had to be someone who could pull this off---well I am one of those, and will be dancing at the country club with my family! The cost seems a little high, but the presentation was worth it.
10-03-11
Oh, Your Royal High-Drama-ness!
I wore these to work the day after they arrived, and got tons of compliments! They were the only jewelry I wore, and they were more than able to carry the show by themselves. So light weight, that I almost forgot they were on. These are bold, dramatic and different. I know I'll be wearing them often and I enjoyed sharing their royal history with people who asked me about them. Thanks, Kenneth and Barry!
08-25-11
Ethnic Treasures
These are just fun earrings that look like they came from a dig in some remote area of the world. The finish is satin and not shiny which really makes them look authentic. They are light on the ears and comfortable.
07-01-11
Not a WOW
I like the tribal style design but the look in person does not justify the cost. The earrings do not hang as I would like on my ears, sort of stick out instead of falling straight. Also, the clasp is tight and I find that I am continuously opening and rearranging them because my ears hurt. I have only worn a couple of times, but it's over 30 days and too late to return.
06-22-11