Judith Ripka Sterling Diamonique Dew Drop Necklace
In Stock
Sold Out
We're sorry. This item is not available at this time.
Pre Order Possible .
Low Stock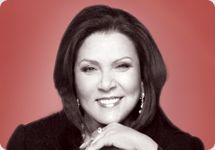 "My new Dew Drop necklace is inspired by my classic couture version. When I originally designed the Dew Drop necklace in 18K gold over 10 years ago, it instantaneously became one of my most popular and coveted pieces. It was and still is one of those pieces that all women love, regardless of age or style. The moment I knew that my Dew Drop design was an 'it' piece was when Sarah Jessica Parker wore it on the hit TV show Sex and the City. Parker's character, Carrie, styled what I thought was a conservative piece in a very downtown, edgy way. Today, I have redesigned the Dew Drop necklace for my couture collection and felt that it was such an important piece that I needed to design a version for QVC. To complete the suite, I have also designed a new bracelet and earrings."
—Judith Ripka
Description
Attain the couture look you crave with this adjustable sterling Diamonique(R) station necklace. For the first time ever, upscale jeweler Judith Ripka has created her Diamonique Dew Drop necklace for QVC customers inspired by a version in her luxury line. Dripping with designer details, the style is yours for significantly less than the original while it's available. This is a limited-edition piece and cannot be reordered--once it's gone, it's gone.
The beauty is in the details with this iconic necklace you could imagine at Judith's Madison Avenue store. A round Diamonique simulated diamond sparkles at the center of each round station. Surrounding the stone is a twisted rope bezel plus fine beading and a twisted rope edge. Three fine beads sit below each station, finishing the Dew Drop silhouette.
The stations are connected by textured oval links and graduate in size with the larger at the front. The attention to detail and uncompromising quality continues at the back. Judith's signature heart, with three bead-set Diamonique simulated diamonds, graces the clasp. A double-sided, bezel-set, rose-cut Diamonique simulated diamond dangles from the end of the adjustable chain.
Versatility is key with this necklace you can enjoy at both 18"L and 20"L. Wear it under a crisp blouse or tailored jacket during the day. Make it your statement piece with a glam dress or slinky top for a night out. Whatever you pair it with, it'll turn heads and get people talking. It's a beautiful start to your Judith Ripka collection or complements any of her jewelry you may already own.
Treat yourself to a touch of luxury with this limited-edition, couture-inspired look while it's available. From Judith Ripka.
Sterling silver
Total Diamonique simulated diamond weight is approximately 4.00 carats
Rope, textured, and beaded details throughout
Lobster claw clasp with name of designer stamped on the inside
Limited Edition of 13,570
Measures approximately 18"L to 20"L x 3/8"W
Made in Thailand
Reviews & Community QA
Judith Ripka Sterling Diamonique Dew Drop Necklace
310
310
Gorgeous necklace and versatile!
I originally bought this necklace for a special and formal family event; received loads of compliments and really enjoyed wearing it. When I got married a few years later, it was a no-brainer - I wore this with my gown and felt like a princess!
04-04-14
Nice Enough
I waited a long time for this to go on sale with easy pay. I wasn't thrilled when I got it but decided to give it a try. I wore it to a wedding and my husband loved it. The stones are lackluster but the design is very good. It falls nicely around the neck and stays in place. Looks good in the summer with a tan.
03-27-14
Pricey But Stunning
Opened the box, thought hmmm, till I put it on. Wow, it's beautiful!! I wanted to wear it to bed, in the shower, to cut the grass, to work, everywhere. Makes me feel like a million bucks. It's going to look great with everything. No problems with flipping. I am glad I purchased the necklace. It's a keeper.
05-23-13
Please Ignore the Negative Reviews
Anyone who would receive this necklace and say it lacks the "presence" they expected must be impossible to please. This necklace is fantastic, and I don't say that lightly. What makes it so special is its versatility, combined with its beauty. It's the perfect necklace for a bride to wear on her wedding day. But it's also perfect to wear with a t-shirt and jeans to add that pop to an outfit that makes it memorable. This necklace also feels good on. It's substantial and has weight, but it doesn't feel cumbersome or heavy. Yes, you need to ensure that it's laying properly before securing it on your neck (this will keep it from flipping up). But so what?! If you want an everyday chain necklace that doesn't matter if it flips and turns, then get that. But if you want an amazing collar-chain combination necklace that's unlike any other you've ever seen, then get this.
02-03-13
Beautiful
I received this necklace and love it. I put it on immediately to see if it flips as some have had that problem. It falls perfectly on me and was not hard at all to put on it didn't even take a full minute. I have been wearing it all day and not really being careful how I move around. It does not move at all. I just held each end made sure the chain was straight and then put it on. I'm so glad I ordered it. I think it is a very versatile piece. I love you Judith.
02-02-13
Wedding necklace
I bought this necklace for my wedding and absolutely loved it! It was everything one would hope for in a beautiful necklace for such a special occasion. It looked amazing with my dress on our special day. Unfortunately our house was later broken into and this was one of the things that was taken which broke my heart. However, I am hopeful to buy this piece again in the future as I loved the piece so much and was planning on wearing it for even casual outings. It is beautiful!
02-01-13
Oh my my
This is so girly girly, just beautiful. I have done everything, even jumpin' jacks to see if this would flip---but no problem. It is so worth the work to get it to lay flat. Just line the pieces up and it is so beautiful. I'm a big fan of skinny ripped jeans and velvet stilettos and this is the perfect compliment to rock a cool look of sorts. A motorcycle jacket would be cool, or yes---even the inevitable, if not totally predictable---LBD. LOL Anyway, my usual complaint is the way Judith's jewelry is delivered. Listen, last time I checked I didn't think QVC was an outlet. This is a beautiful, pricy necklace. It deserves a box with a velvet backing and it should be pinned in. It's ridiculous to receive this all jumbled up and dirty. I had to clean it to get the sparkle out of it. I am always amazed that her jewelry does not arrive damaged. And it makes me sad to take my piece out of a plastic bag. QVC and Judith-we deserve better. Please reconsider your presentation, it's so disappointing. But this piece is spectacular.
01-30-13
Regal and elegant necklace.
This necklace is beautiful and regal. Please make some different matching earrings to match with a Diamonique dangle drop to match this exquisite necklace. I know that you have another earring, but drops would be lovely. You can wear this necklace with any outfit. I LOVE this necklace, and it is all class!
01-28-13
Sophisticated Statement Necklace
I think that JR's Dew Drop necklace is really lovely. I love the texture of the stations, and their dimensions. I love the way it lays like lace around the neck. It takes just a bit of care to put it on, but it lays beautifully around the neck. Gorgeous, elegant, and unusual.
01-22-13
Yummy Necklace
I burst down the door today, called QVC to order this delightful necklace that I have been yearning since it was a today's special. Of course, I used my QVC insider's 5 easy payment offer looking for something that is spectacular and practical for me. Oh I am so excited.
12-09-12
WOW!!! JUST MAKES ME FEEL LIKE A QUEEN
Received this necklace and it was more beautiful than when it appeared on TV. This is an ELEGANT WOW piece of jewerly. Judith, her team and QVC rocked this out of the park. This necklace sits on the neck perfectly and is a stunner whether you dress up or just wearing jeans and a tee-shirt. I waited a long time to get this necklace and I am so glad that I did. It is definitely a keeper. Oh, I am so happy. Thanks you Judith and thank you QVC.
11-20-12
SIMPLY ELEGANT
Waited for this and the Mint quartz earings to come on easy pay for a xmas present to myself. The intention was I wouldn't like one of them. WRONG!! Keeping BOTH. It is a VERY MERRY XMAS TO ME. !! Thanks Judith for giving us 6 easy pays so we can love having your jewelry. I have 3 daughters who will inherit your beautiful creations.
11-10-12