Josie Maran Summer Lovin' Set of 8 Whipped Body Butters
In Stock
Sold Out
We're sorry. This item is not available at this time.
Pre Order Possible .
Low Stock
Description
Advance orders ship 6/22/19.
Say yes to sun, surf, sand, and this eight-piece set of Summer Lovin' Josie Maran Whipped Argan Oil Body Butters. Essential fatty acids in argan oil can counter dryness and help to improve the look of dry, fine lines.
Hydrate away with two Unscented body butters, plus six summer-inspired fragrances to soothe and scent your sun-kissed skin. From the cool Sweet Cream Vanilla to the juicy Fresh Watermelon, the earthy Lemon Verbena to the flowery fresh Lilac, the light and luxurious Milk and Honey to the yummy Juicy Pear, these buttery whipped concoctions will carry you through the dry days of summer.
How do I use it: Massage all over your body.
From Josie Maran.
Includes:
Two 4-fl oz Whipped Argan Oil Body Butter in Unscented
4-fl oz Whipped Argan Oil Body Butter in Sweet Cream Vanilla, a cool whipped creamy scent
4-fl oz Whipped Argan Oil Body Butter in Fresh Watermelon, a refreshing summer juiciness scent
4-fl oz Whipped Argan Oil Body Butter in Lemon Verbena, a bright, earthy citrus scent
4-fl oz Whipped Argan Oil Body Butter in Lilac, a light flowery freshness fragrance
4-fl oz Whipped Argan Oil Body Butter in Milk and Honey, a pure, fresh, and light scent
4-fl oz Whipped Argan Oil Body Butter in Juicy Pear, a ripe, delicious, and yummy scent
Important Details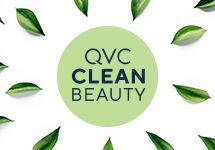 About QVC Clean Beauty
The QVC Clean Beauty seal designates that a brand formulates products without sulfates (SLS and SLES), parabens, methylisothiazolinone/methylchloroisothiazolinone, formaldehydes, formaldehyde-releasing agents, phthalates, petrolatum, mineral oil, chemical sunscreens, coal tar, hydroquinone, triclosan, triclocarban, aluminum, and talc.
It also indicates products contain less than one percent of synthetic fragrances and are certified cruelty-free by a third-party source.
Reviews & Community QA
Josie Maran Summer Lovin' Set of 8 Whipped Body Butters
is rated out of
5
by
30
.
Rated

5

out of

5
by
Kam274
from
Love the selection
I really love this year's box of body butters. There is something for everyone represented. The scents are light, the formula is very moisturizing and a little goes a long way. Yes, if you slather on a lot it will take time to absorb, but that goes for any product. The key is if you are heavy handed with your current moisturizer, definitely start with applying just a little and build up from the there. You will find you don't need a lot of product to do the job. These are perfect for placing in little gift bags to people.
Date published: 2019-06-12
Rated

4

out of

5
by
EmptyNester
from
Love All of the Scents But...
I was excited to receive this set. I love all of the scents. Lilac is so light and lovely, Pear is so fresh and smells just like a juicy pear. Watermelon I wasn't sure about but it is very light and subtle, not too sweet. Lemon Verbena is wonderful, Sweet Cream Vanilla is a lot like Vanilla Bean to me, but still smells great. Then came the Milk and Honey. This smells very perfumy and a lot like my grandmas dusting powder she used after a bath. Maybe it will grow on me. So disappointed that Josie hasn't offered Summer Funday again. It was my favorite!
Date published: 2019-06-11
Rated

5

out of

5
by
Tab88
from
Love this stuff!
I never want to be without my Josie Maran Body Butters! The new Milk and Honey smells SO GOOD! I am going to need a big tub of it!!!
Date published: 2019-06-07
Rated

5

out of

5
by
mspepelapue
from
So Soft
Love this body butter. It makes your skin feel so soft. I'm not crazy that all are not scented but it still does the job. My husband loves it as well. I find him using the unscented so it's a all win here.
Date published: 2019-06-07
Rated

5

out of

5
by
TiggyLu
from
My desert island product
I cannot live without Josie's body butter, it's the one product i would take with me on a desert island! I love it. The new watermelon is fabulous. I have older mature skin and have lupus so my skin is very sensitive and this is the one and only product i use on my skin. I have jars everywhere! car, office, desk, purse, bathroom, sink, everywhere! I only use Josie's products on my skin. Keep up the great work Josie and QVC!! Thanks for easy pay, so we can stock up! I get anxiety if i start getting low. Dont hesitate to try Josie's products. Love them!
Date published: 2019-06-05
Rated

1

out of

5
by
Momannabanana
from
I Would Have Given It 5 Stars
I believed this product would make my skin soft and smooth. It did. What the presenters and the product description did not say is that Argan oil is an allergen! The oil is derived from a tree nut! I loved the fragrance and the feel of the cream on my skin. And then 5 days in I developed hives and rashes. I was certain I had shingles. The doctor thought it was an allergic reaction to something. I was given a prescription which has worked well. I will not be using this product again. (Or any other with Argan oil.)
Date published: 2019-06-05
Rated

5

out of

5
by
Hilary77
from
Great Moisturizer!!
I love these body butters! I have used them for several years. I love all the new scents, too. I am going to need a big jar of the milk and honey!! It smells so warm, but clean at the same time. I hope Josie continues to offer this 8 piece set each year. I love all the choices.
Date published: 2019-06-04
Rated

4

out of

5
by
mnproud72
from
Did the formula change?
Let me start by saying I LOVE Josie's products! I use all her skincare religiously, and the body butter is no exception! I was excited to get this set with the different scents, which are all fabulous. The body butter in this set seems to be much thicker than what I'm used to from Josie's body butter so I don't know if they changed the formula or not . And they are ALL like this! I even put a dab of a jar I already had on my arm, and a dab from the new jar side by side to see if it was just me lol .This formulation is still very nice, but I much prefer the lighter texture of the original. I feel the original absorbs better as well. So if the formula did change, PLEASE change it back!! This would be a five star rating if the texture was like how it normally is.
Date published: 2019-05-31