Josie Maran Set of 4 Whipped Body Butter Collection
In Stock
Sold Out
We're sorry. This item is not available at this time.
Pre Order Possible .
Low Stock
Description
Indulge in luxurious hydration with Josie Maran's Whipped Argan Oil Body Butter Collection. Formulated with essential fatty acids, each and every one of these delightful scents helps moisturize dehydrated skin to give the appearance of softer, smoother-looking, glowing skin from head-to-toe.
How do I use it: Massage Whipped Body Butter all over your body and feel it nourishing your skin with love.
From Josie Maran.
Includes:
4-fl oz Whipped Argan Oil Body Butter in Unscented
4-fl oz Whipped Argan Oil Body Butter in Nectarine Dream
4-fl oz Whipped Argan Oil Body Butter in Botanical Spa Bliss
4-fl oz Whipped Argan Oil Body Butter in Vanilla Bean
Important Details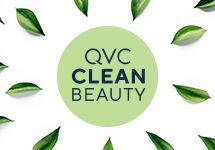 About QVC Clean Beauty
The QVC Clean Beauty seal designates that a brand formulates products without sulfates (SLS and SLES), parabens, methylisothiazolinone/methylchloroisothiazolinone, formaldehydes, formaldehyde-releasing agents, phthalates, petrolatum, mineral oil, chemical sunscreens, coal tar, hydroquinone, triclosan, triclocarban, aluminum, and talc.
It also indicates products contain less than one percent of synthetic fragrances and are certified cruelty-free by a third-party source.
Reviews & Community QA
Josie Maran Set of 4 Whipped Body Butter Collection
is rated out of
5
by
12
.
Rated

3

out of

5
by
anniekat123
from
Liked the new spa scent!
I love Josie's products. Happy to see they were finally sealed. I agree with the other reviews about container not really filled. Disappointed. I just don't order as much as I used to. Too expensive. Loved the new spa scent. Clean and light. Be fair to your loyal customers. Fill the containers.
Date published: 2019-08-13
Rated

5

out of

5
by
salyse
from
I ordered for gifts for my girlfriends
Josie's body butters are the best and felt like stocking up for gifts to give my girlfriends. I like the size for gift-giving too. I am so glad to see that seals are now on them!
Date published: 2019-08-13
Rated

1

out of

5
by
contamcsan
from
So disappointed
I love Josie's products but when I received the 4 body butters I was disappointed. I purchased the set because I really wanted to try the Botanical Spa Bliss scent. When my package arrived, it had vanilla, unscented, and 2, the same, nectarine scents - NO spa bliss!! I called and they said I could send it back but they are sold out and no chance of getting the spa bliss. I wonder if they will charge me to send it back since this was their goof up?!
Date published: 2019-08-12
Rated

2

out of

5
by
PlantPowerGal
from
Blech! Another Josie Maran disappointment
I watched the Josie Maran presentation on QVC, and stupidly fell for her sales pitch again! (Never again, after being burned 3 times!) I ordered this set of 3 body butters, because she and the host made them sound so delicious! I most looked forward to the Vanilla, which they described as smelling "just like vanilla ice cream". Yum, I thought! And we were told the Nectarine smelled "exactly like fresh nectarines". Mmmm! I couldn't wait! The unscented was the one I least looked forward to, but thought maybe I'd give it away to someone. So I was very excited when the package arrived... only to have my hopes dashed once again! The Vanilla, straight from the jar, does NOT smell like vanilla ice cream or any vanilla at all. It has almost no fragrance, but smells a tiny bit like maybe a hint of cinnamon? It does have a very nice consistency, and feels good on the skin. Not greasy or heavy. The Nectarine was The WORST! It's a STRONG, overpowering, VERY perfumey, scent, and does NOT smell like nectarines or ANY kind of fruit in any way. The best way I can describe it is, it smells like a strong bathroom deodorizer from a public restroom. And the smell won't go away! It overpowers everything, and persists! I had to go wash with hot soapy water, several times, to get the fragrance to fade. It took about a day to completely go away! As it turns out, the unscented was a blessing. Needless to say, it's all going back!
Date published: 2019-08-11
Rated

2

out of

5
by
Tuscanygirl
from
Poor Packaging
I love the body butters but again I have to return a product due to defective packaging. Received a body butter with the top askew and the seal broken and product leaking out. I know the packager saw this so why do we have to pay for exchanges?
Date published: 2019-08-06
Rated

5

out of

5
by
Babsandzeta
from
Love this stuff
Worth it I have a suggestion to put a tab on the top seal so we can dive right in
Date published: 2019-08-04
Rated

4

out of

5
by
GrandC
from
Love Argan Whipped Body Butter, but
Received today. Happy with not all the extra packaging with the set but surprised at size of containers. Very small but I didn't pay attention to the oz. I guess and first one I opened isn't full. Big hollow spot with no product. Will keep using though as I have neuropathy in my feet from Chemo and it REALLY helps with the burning and dryness. I adore Josie's tanning products, my favorite, so big fan. The body butter is also one of my favorite gifting item. Hope to have the larger ones to order soon as these will be used up quickly.
Date published: 2019-08-02
Rated

5

out of

5
by
Purrrsnikitty
from
This first timer luvs it!!
I'm no stranger to 'good' body butters, lotions, etc., but this and her Milk are my first purchases from Josie's line. I used the Milk (nice!) and proceeded to open the two summer-y scents. Not a big fan of the spa scent but it disappears quickly and is super light (first smells 'spa' like but quickly turns to a spear-minty (???) -ish scent. Then it's gone. So if you're not wild about it, like me, give to a friend or use it on your tootsies! The 'Nectarine Dream' is just that ~ dreamy!! I'm not a big peachy person but I fell in serious like w/this scent. Omg. I kept sniffing my arms/hands all night :)) Ditto with the Vanilla Bean. It is a sophisticated vanilla scent, not a cheap one. More arm sniffing!! :D My only complaint is that the seals are so tight I am still working to open the seal on the Vanilla Bean! lol! A little goes a long way as the saying goes, and if you're pilling or the butter is rolling, you've put on too much. Just last night was my first night with the Milk and butters and I already luv how gently soft (not sticky!) I feel! Can't wait to get my other goodies and try some more of her products. I'm so glad they are cruelty-free & 'clean.' I remember when I first found out was mineral oil was and gagged (it sounds like it would be good for you; hahaaa!) Glad JM doesn't have that garbage in her products!
Date published: 2019-08-02