Josie Maran Art of Giving 8-pc Argan Bath & Body Collection
Recommendation Test Anchor, don't delete
Recommendation Test Anchor, don't delete
In Stock
Sold Out
We're sorry.This item is not available at this time.
Pre Order Possible.
Low Stock
Recommendation Test Anchor, don't delete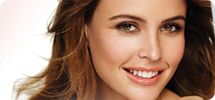 Reviews & Community QA
Josie Maran Art of Giving 8-pc Argan Bath & Body Collection
364
364
ANOTHER COLLECTION TO LOVE...
...This one is eight luxurious 'pieces', which I acquired at holiday time (along with others :-) -- Hey... I can't help it when I am greedy with products I love! Each of the eight Argan Oil formulas give me the Josie touches that enthrall and surround me with comforting, relaxing, and calming rewards, not just with the soft, pampered derma, but also with the heart, mind and soul. PAR EXCELLENCE in capital letters is one of my thoughts before and after using any Josie Maran products for bath and body (and those for facial needs as well). This Moroccan collection is my first exposure to the Argan Cleansing Oil for the Body -- so soothing resulting in dewy, caressable derma. ALL RIGHT, I CONFESS: I AM IN LIKE WITH THE 'BE GIVING' VANILLA FIG scent... liking them all (and I have many in different components) the Vanilla Fig has topped the list of my favorites -- sharp yet soft, sensuous yet steady. The travel-size Moroccan Body Oils also include the aforesaid plus bonuses of Be Loved, Be Calm, Be Balanced -- each is precious in its own way for nourishing my skin as well as my soul. The Intensive Hand Cream is a must-have -- my cuticles are healthier, ergo stronger finger nails... I endowed my friend who is States' away from me with this collection as well... from the first Josie product gifted, she was hooked as much as I. The way I see it, wondrous products are worthy of sharing, and Josie's are sharing the top of the ladder with a few of my other favs. My advice is: pamper yourself both physically and mentally with Josie Maran's Argan Oil! P.S. Your whole-body derma will love you for taking the time to give it attention... you may not experience the suitability or liking of all the scents and products, but I bet there will be quite a few that you will love! So -- spend time with Vanilla Fig, Jasmine, Lavender and Roses. Sounds like a song is coming forward :-)
02-12-14
Love these products
I love all these products and would recommend them to anyone who want soft dewy skin. The only thing I wish is that the body oil was sold on its own outside of the pack. They are not all used up at the same pace and I have gotten all the other items separately as they have been used but do not see where the body oil is sold as a stand alone item ... PLEASE do the body oil as an separate item (summer is coming) so we can order as it runs out ... just like all the other products in this set.
02-07-14
Love this sent
I bought this in 2012 as a TSV and loved it. The cleansing oil, body butter, hand cream and 100% pure Argan oil is amazing. The 4 body oils all smelled really bad and went into the trash.
02-01-14
Love It!
Just what my dry, winter skin needed! The scent is wonderful, it's subtle and complements some of my fragrances well.
01-29-14
Recieved expired/rancid product.
I love Josie's products. Her body butter, hand crème, bath oils, and regular argan oils are excellent. I have ordered many of her products before and loved them, including her vanilla fig fragrance. I know the regular scent and quality of her products. Sadly ,when I opened up the product and found that they all had a very foul smell to them. They were obviously expired. I know these products are natural, so they probably have a shorter shelf life. Additionally, the packaging was obviously outdated. One of the leaflets included with the product said "coming in 2013, bear naked nails wipes" and "coming in 2013, Argan Infinity Intensive creamy oil." I received this product in Jan of 2014 , so obviously the one I got had been sitting in storage for awhile. A booklet included with the product contained advertisements for products that Josie no longer sells.
01-22-14
Like it!
i like the body butter and hand cream and body wash but couple of the oils don't really care for. The rose and jasmine to strong for me. i like the lavender and regular argan oil. I would recommend if you like try different oils scents.
01-09-14
lovelovelove
This scent of vanilla fig is Addictive! My husband loves it too (on me!) Please, Josie, make this fragrance available in body butter and hand lotion combo by itself! Yummy! Skin is soooo soft! Thank you!
01-09-14
Beautiful gift set
Honestly I purchased this to give as a gift BUT I'm keeping it! Each product smells wonderful--light, refreshing & so soft. Love, love, love all the items in this set. Have to order another one for sure. PLEASE keep these sets coming Josie!!!!!
12-18-13
Love, Love, Love.
Did I say I love this set!!! Wow, it is a great set, love everything about it, needs an auto-delivery with this one. Also please please come out with your fragrances as a seperate set of 4, I love these and so does my husband. They are so soothing and dont overwhelm you or anyone else around you. My husband wants me to wear this fragrance and no other, so Josie, please hear my request for more fragrance sets in these little bottles. Love Josie Maran, Ladies get this set, you will be happy you did.
12-13-13
Great Products for your skin!
I love this set. I have many sets by JM. I may use these a bit diffently than most, but I love to use the oils and the cleansing oil in the bath. My family gets very dry at this time of year. I add the oils or cleansing oil to the bath for myself or my kids and it leaves the skin feeling smooth and less itchy. The hand cream is my favorite - ooh it smells good. Of course the body butter is really great for my legs and arms. I try to make sure I have these products, and of course the regular argan oil, at all times.
12-09-13
Love, Love.... Please make sets with the oils
I love this product. I got three sets last year and gave them as gift, well I gave most as gift breaking them up and all the ladies in the office got some of the Argan Oil. Everyone loved them and looking for me to give more this year. Love the Calm, I would love a set with the different oils.
11-11-13
Argon cleansing oil
Josie, Please add the Argon cleansing oil to you inventory on a constant basis and not just at Christmas. I find it to be such a soothing, luxurious emolient bath trreatment for when your skin is dry. I's like a mini spa moment in your own shower.
10-29-13