IT Cosmetics Full Size 7-pc. Micro-Airbrush Blurring Brush Set with Stand
In Stock
Sold Out
We're sorry. This item is not available at this time.
Pre Order Possible .
Low Stock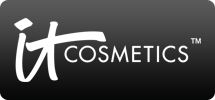 Click on the links below to learn more about this luxe brush set.
Description
What is it: This ultimate, must-have brush wardrobe collection includes seven full-sized Luxe Blurring Micro-Airbrush brushes, plus a brush stand. All of the brushes included in this full-sized set are designed to give you a flawless airbrushed application. The extremely high brush-hair count makes for an effortless distribution of your favorite IT Cosmetics without tugging on your skin--exactly what IT girls asked for! Glamorously store and display these gorgeous brushes in the ultra-luxe brush stand. Comes complete with box, bow, and gift tag.
Who is it for: Anyone who wants a full-sized collection of luxurious brushes for a flawless makeup application with a smooth, even, airbrushed look.
Why is it different: The luxe blurring Micro-Airbrush Brushes make for the most effective distribution of your favorite IT Cosmetics without tugging on the skin or eye area, while helping to blur the appearance of imperfections. Great brushes make your makeup and skin look its best, and this is the ultimate brush wardrobe. The extremely soft bristles make it great for all skin types while the ultra-luxe brush stand is the perfect complement to store all of your IT brushes.
How do I use it: The Airbrush Powder Brush allows you to flawlessly apply your powders evenly all over.
The Angled Complexion Brush is perfect for brightening and sculpting your cheeks and complexion with blush and bronzer.
The Flawless Foundation Brush helps you achieve an airbrushed, streak-free finish with any powder, cream, or liquid foundation.
The Blurring Concealer Brush instantly covers and blurs away any skin imperfections.
The Eyeshadow Crease Brush lets you seamlessly apply and blend cream or powder shadows to define the eye contour.
With the Allover Eyeshadow Brush, you can apply, layer, and blend shadows for an airbrushed look.
The No-Tug Eyeliner & Eyebrow Brush are perfect for applying liquid/cream liners at the lash line and for using with powders to fill in brows.
From IT Cosmetics(R).
Includes:
Micro-Airbrush Powder Brush
Micro-Airbrush Angled Complexion Brush
Micro-Airbrush Flawless Foundation Brush
Micro-Airbrush Blurring Concealer Brush
Micro-Airbrush Eyeshadow Crease Brush
Airbrush Allover Eyeshadow Brush
No-Tug Eyeliner & Eyebrow Brush
Vanity stand
Box with bow and gift tag
Reviews & Community QA
It Cosmetics Full Size 7-pc. Micro-Airbrush Blurring Brush Set with Stand
101
101
It's My Own Fault
While Jamie Kern is good at the things she is doing in the makeup industry, she doesn't seem to take women of deeper color into consideration (neither does Laura Gellar). I recently returned the Celebration Foundation because the shade was too light. This set was on waitlist in the "rich" (same shade I ordered the Celebration Foundation in) so I should've canceled but I didn't. I like the feel of the CC cream and LOVE the color and feel of the lip serum; however the CC cream shade just doesn't work for me unless I add my bronzer and my tinted finishing powder. For me I have to add too many steps to what should be a simple makeup routine. I love her brushes, they're great. Wish I could keep the brush and lip serum. :) I'll check periodically in the hopes that she expands her shade range.
04-15-14
MAKE UP BRUSH SET
These are fabulous....when you stroke them across your face, it feels heavenly...so soft and delicate....I really like them
03-12-14
Keeps all of your make up brushes organized!
I love these brushes! The quality of them is outstanding! I love the fact that they are all right there at your fingertips. It keeps me organized! The brushes work great for whatever make up you are putting on., Eyes, cheeks, finishing powder, bronzer, eye brows etc., I'm glad that I bought them. Anyone who wears make up should consider purchasing these brushes. You won't be sorry! Thanks Jaime from IT cosmetics! I love all of your products! QVC, please keep them coming!
03-10-14
Too Soft - Quality seems Different
Came Today - Going Back Today! I have one other IT brush and it is perfect for applying all of my mineral and foundation powders. These just don't seem to have the same quality; they just don't feel as sturdy or substantial as the other IT brush I own and Love – these seem very flimsy. I'm not impressed AT ALL with this purchase; it's going back. Gave it 2 Stars because I actually was not impressed enough to proceed with trying any of the burshes and perhaps there may have been one or two that may have worked out, but not for the price (So I gave Jamie the Benefit of the doubt). However, I'd rather pay $40.00 for one brush that I will use versus pay 60.00 for 7 or so that I won't.
02-26-14
magic touch
These brushes feel fabulous against the skin, like gentle feathers. I find that I don't use as much product to get the same effect. Love these brushes!
02-08-14
Nice And Soft
I gave 4 stars bc there is no top to cover while not using since they were made to fit into a stand. I use a plastic storage bag I put over the brushes upside down to keep them from getting dusty. I thought they were a bit overpriced but needed some new brushes and I do love them. Very soft.
02-07-14
Great Investment!
Good brushes are a great investment. IT Cosmetic brushes are some of the best I have ever used. They truly make a difference n how your finished make-up looks and blends. This set is well made, well balanced and simply feel divine. Very Posh!
02-04-14
Softess brushes ever
These are the best brushes I have ever had! They are so soft and do not shed. They apply make-up so evenly. Wish I would have purchased them sooner.
01-30-14
Amazing!!!
This brushes are amazing, super soft and the result is flawless... Thank you, love my brushes.;)
01-28-14
LOVE!
As I told my sister, "it feels like an angel is applying my makeup"! These are SO soft and apply the makeup beautifully. Compared to other brushes, these are a GREAT deal and DEFINITELY worth it. AND it comes with the display stand. I would buy this as a gift for any girl in your life.
01-23-14
Wonderful Quality
I bought these for myself, loved them and bought a set for my sister for Christmas. These are beautiful tools.
01-18-14
The best brushes ever!
I didn't think IT cosmetics could improve their brushes, but they just get better and better! I've read reviews that say these brushes don't pick up enough product; that's exactly right; this however, is a complement, not criticism ! These brushes do make you look airbrushed! Thank you Jamie!
01-14-14