It Cosmetics Anti-Aging & Brightening Face Disc w/ Luxe Brush
In Stock
Sold Out
We're sorry. This item is not available at this time.
Pre Order Possible .
Low Stock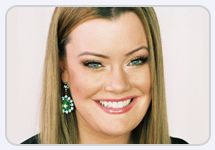 "Live, Love, Laugh Anti-Aging Vitality Face Disc is all about that healthy look of vitality for the face and body! This disc is substantial in size and has a jumbo mirror inside — it's really an all-in-one makeup must-have! The waterproof matte bronzer, illuminating highlighter, and anti-aging vitality blush shade are naturally pretty, yet infused with cutting-edge anti-aging ingredients. The ultra-luxe, high-performance formulas, designed to wear all day, make your skin appear younger at the same time! And this Jumbo Heavenly Luxe Brush is truly the 'Big Daddy' of brushes — the ultimate luxurious beauty tool. Using it on your face, you just can't help but feel happy!"
—Jamie Kern Lima, It Cosmetics creator
Description
What is it: An anti-aging powerhouse combo!Luxe High Performance Anti-Aging matte bronzer, luminating powder, and vitality blush in the Live, Love, Laugh Vitality Disc are all about the naturally pretty look of vitality and radiance. They are packed with skin-loving ingredients such as hydrolyzed collagen; acai; green tea; and vitamins A, C, and E. The Jumbo Heavenly Luxe Mega-Brush gives you airbrushed application, and makes you smile upon contact.
Who is it for: Anyone who wants anti-aging benefits, and wants to instantly diffuse the look of lines and wrinkles on their skin while adding a healthy-looking, vitality-filled, naturally pretty glow of color to the face. Anyone who needs a little "brush therapy" to smile, with this ultra-soft, Luxe Mega-Brush!
Why is it different: Infused with anti-aging, hydrating ingredients, including hydrolyzed collagen; acai; green tea; and vitamins A, C, and E, the matte bronzer, luminating radiance powder, and vitality blush help treat skin with anti-aging benefits, give it a more youthful radiance, and deliver vitality-like glow. The ultra-luxe mega-brush offers the perfect airbrushed application that lasts.
How do I use it: Using the Jumbo Heavenly Luxe Mega-Brush, apply the matte bronzer to areas of your face you desire a bit more color--such as across the forehead, nose, and chin--then underneath the cheekbones and jawline for dimension. Use the luminating radiance powder on the areas of your face where you desire the look of light and illumination, such as along the top-side of your cheek and brow bones. Apply the vitality blush to the apples of your cheeks for a healthy-looking glow. If you prefer a hint of shimmer to your bronzer, swirl your brush in both the matte bronzer and the luminating powder--the two combine for the perfect bronze glow.
From IT Cosmetics(R).
Includes:
0.78-oz Anti-Aging Brightening face disc
Jumbo Heavenly Luxe Mega-Brush
Made in China
Reviews & Community QA
A218669 - It Cosmetics Anti-Aging Brightening Face Disc w/Luxe Brush
49
49
I love it!
Love how natural it looks on...I have sensitive skin and it doesn't irritate or make me break out. Just love the product and would order again.
01-19-13
luxury dream come true!
I can't believe how AMAZING this set is! The Bronzer does not go on orange, the blush adds a nice healthy glow to my cheeks and the brush... pure HEAVEN! I would have paid more for either item alone!
07-09-12
No Color
I am giving this product 2 stars because the brush is really nice although very large and a little cumbersome to use. The product itself did not work for me at all. There was no color to be seen anywhere on my face. I have medium skin with blue eyes. Most bronzers show up nicely on my skin with just a small amount on the brush. I kept on applying and then reapplying but I just kept looking more washed out. I finally gave up and just used my usual bronzer and blusher. I really wanted to love this product but sent it back.
07-03-12
But It's NOT "GET WET"
The colors are nearly the same as the "get wet' palette, but this does not resist sweat. I bought all the 'get wet' i could find on clearance anticipating future problems; and i'm down to my last one!!! Pleeeeese bring it back!!!!!!
06-27-12
great
This product makes me feel and look more natural. This is a good addition to the makeup for women over 50.
06-22-12
Good purchase
I have purchased many different make-up combos from QVC. This product was well received by me for the simple reason that it is easy to apply and lightness of the powder on my face makes you feel like you are wearing nothing I thought the coloring would be move noticeable on my face,but the it blends in well without making you looked made up. Perfect for daily use. I found that I needed to add another blush over this one if I wanted more color in the evening. All in all this is a product I will definitely use again.
06-21-12
DON'T PUT YOUR FACE ON WITHOUT IT!
This product is FLAWLESS! I love it! The colors are perfect and it looks very pretty and polished on. I love to use dark color as a bronzer and for shading. It's not shimmery the way so many are so it doesn't settle into fine lines and pores. The blush is a beautiful color that goes with the current bold colors and the highlighter is very flattering and subtle.
06-19-12
GREAT
Well I have been purchaing a lot of IT; and I have a lot of Bronzers; THIS IS THE BEST NOT REAL DARK AND NOT SPARKLY; who wants sparkles on their face. I use it every day and the blush is great as is the highlter. Ever since she came out with this brand I love it. I have allergies and no problems with this. The brush is worth it!!!! so try this perfect for work; no sparkle and I say IT keep on making these products
06-19-12
Hello Superstar!
Just what a girl needs for her summer beauyt bag! Loving the shade of this bronzer, finally a matte bronzer that is not orange! Plus the blush and highlighter add the perfect glow to have you looking like a bronze goddess! Words can't even begin to describe how amazing this brush is.. worthe twice the admission! I love this brush with lose powder too! Getting this set for my sister.
06-19-12
just so so
I have used this 4-5 times and it is ok, the bronzer isn't to dark, and used with the powder and blush that are in the compact the look is pretty good, you definitely need blush with this. I still prefer the It powder.
06-16-12
great purchase
Wonderful product!!!!!! Makeup looks great without looking made up. I am 62 years old and this is the perfect make-up for me - not to noticeable but covers at the same time. Also it is quick and easy. So glad i made the purchase.
06-16-12
The Best, Love It, Fantastic Product!
Where do I begin...this is a great product, I love having a bronzer (it's a foundation for me, I am dark skinned), blush and illuminating powder all in one compact, and the brush!!!!!!!!!!!!!!!! It is so big and luscious. The makeup is not heavy, I don't notice that I have it on and the blush doesn't make me look like a clown, it's a soft, healthy rose color, the illuminating powder isn't real sparkly like some, it adds a nice natural glow to the face. I am very happy with this purchase and if ever go on auto-delivery I will definitely order it that way.
06-15-12