Hamilton Beach 2.5-Liter Digital Air Fryer
Recommendation Test Anchor, don't delete
Recommendation Test Anchor, don't delete
In Stock
Sold Out
We're sorry.This item is not available at this time.
Pre Order Possible.
Low Stock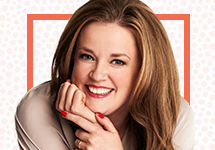 101 with Mary
Host Mary DeAngelis is here to help you choose the right air fryer to suit your needs(& tastes)! Watch Now.
Reviews & Community QA
Hamilton Beach 2.5-Liter Digital Air Fryer
is rated out of
5
by
28
.
Rated

1

out of

5
by
laurelp52
from
I love Hamilton Beach products Air Fryer is a fail
[This review was collected as part of a promotion.] Engineering, quality control. It is the connections. I had to push in the basket lifting slightly while pushing from the back, well if you have to do that for it cook...what is the point? Let go and it just quit. I became frustrated to tears trying to get the connections to stay connected without having to hold it. I had a video of husband putting the fryer in our garbage can. He insisted because I just kept trying wanting it to work so badly. Very disappointed. I own 11 hamilton beach products and will continue to use Hamilton Beach, but I will never EVER try ANY brand of Air Fryer again. My first one a Big Boss, also failed.
Date published: 2019-10-31
Rated

4

out of

5
by
Stacey
from
Easy to Use
[This review was collected as part of a promotion.] I had been wanting an air fryer for a very long time, so I was very excited to finally get one! Honestly, I was a bit intimidated at first because I'm not 100% comfortable in the kitchen, and I wasn't really sure where to start with my new appliance. It was all for nothing! I did a quick web search, and found TONS of recipes for air fryers. I started with something that really surprised me: "hard boiled" eggs! Who knew you could make them in an air fryer?! I will never go back to boiling them again! It was so simple, and they came out great! No worrying about forgetting you have a pot boiling on the stove! Since then, I've made several chicken dishes, and they have all turned out wonderfully! My husband thought I took cooking lessons! :) The only downside to this air fryer is the appearance. It could be a little "prettier" in my opinion. However, it works so well, that overrides the somewhat blah look of it. I would definitely recommend a Hamilton Beach air fryer to anyone who asked!
Date published: 2019-10-31
Rated

5

out of

5
by
Stonehill1
from
Good Thinking - Indeed!
[This review was collected as part of a promotion.] So, I'd been hearing about air fryers for awhile, and I wondered what all the fuss was about. Air? Frying? sounded like a gimmick to me. But, I got a chance to try this one and I love it! There are recipes online specifically for air fryers and I tried lots! First, I made some frozen fries that are usually soggy in the middle when you bake them in the regular oven. The air fryer made them golden brown on the outside and tender and moist on the inside! Then, I tried home made onion rings. This thing is incredible! They were delicious. So, of course I tried frozen onion rings because making them from scratch is a real labor of love and sometimes you just can't wait that long! Again - perfect golden crunchy rings with fully cooked centers! The variety of foods that you can cook in it is amazing! I have probably tried at least 20 recipes with this air fryer and except for a bit of a learning curve (because sometimes different thickness items need different cooking times) it is SO simple to use! The control board is on top of the fryer and you push the ON button and hold it for 3 seconds and then the control buttons appear. You can change the temperature, and the cooking time with ease. And, I think this is one of my favorite things - when you pull the basket out to check on whatever is cooking, the fryer stops until you put the basket back in! So, you don't have to reset it each time you stop to check on something! The actual fryer area pulls all the way out of the body of the fryer and the basket is easily removed from the "drawer" that it is in to make loading, unloading, and cleaning easy, and both parts can be washed. One slight downside is that air fryers tend to be large. Some are VERY large! This one is mid-sized I would say. It fits on the countertop just fine but, it is light enough to put away when you aren't using it (But, that might not be too often! LOL!) On the top of the box there is a photo of the fryer and the words "Good Thinking" and I must say, Hamilton Beach seems to put a lot of effort into each item's design. If you are curious about Air Fryers, you should try this one. It won't break the bank, and it is made very well. I had wondered if Air Frying would be a fad, but after trying this one from Hamilton Beach, I believe that Air Fryers are here to stay!
Date published: 2019-10-25
Rated

5

out of

5
by
Fred
from
WE LOVE IT!
[This review was collected as part of a promotion.] We have talked for quite a while about buying an air fryer. When we got this we were so excited...and it's been great. We "fried" chicken, made burgers, baked chicken, made meatloaf, had pizza rolls. WOW! It surpassed our expectations. and so easy to clean. I am so glad we got this!
Date published: 2019-10-15
Rated

5

out of

5
by
Annabanana
from
Fast, easy, NO mess!
[This review was collected as part of a promotion.] Every storage space in my kitchen is occupied, so adding a new appliance means something else goes to a storage closet. Out went the bread baker, and the Hamilton Beach Air Fryer moved in. It's pretty big, and fairly heavy, but I'll use it at least several times a week (maybe every day?) and all year long. Does it work? YES! You get fried crispness without an "oil bath." The Air Fryer works so fast, the food it crisps is so good, and it cleans so easily. The included instructions are easy to read as is the digital display on the unit. It cooks food in minutes, even frozen food. I was concerned about cleanup, as in "fried equals big mess." There is NO mess, because there is very little or no oil! The pan and removable basket have a non-stick coating so all they need is a swish with soapy water, a rinse and wipe. Using the Air Fryer to cook crisp food is FAST and EASY and the results are great!
Date published: 2019-10-15
Rated

5

out of

5
by
lawyerly
from
Former skeptic now a huge fan!
[This review was collected as part of a promotion.] I was leery of adding yet another appliance in my kitchen. But the health benefits of oil free frying convinced me to try the air fryer. Consider me sold! Three different recipes and counting. My repertoire expands as my waistline shrinks. This appliance turns out consistently excellent results with dry rubs—from thinly sliced meats to thick chicken breasts. Although the crunch isn't Popeye level, it's still pretty good when you think healthy foods vs artery cloggers.
Date published: 2019-10-15
Rated

5

out of

5
by
MomInspected
from
Excellent Intro Model
[This review was collected as part of a promotion.] I've been wanting to try an air fryer since so many folks seem to be in love with theirs. Let me say the Hamilton Beach digital model exceeded my expectations! I had concerns about a lengthy learning curve, but there was no need. After a couple test runs, I am confident I can get some tasty mileage out of this appliance. So far I have made mozzarella sticks, brussel sprouts, bacon, chicken nuggets, & chicken wings. Every one of those came out picture perfect and delicious! I can see this fitting easily into my regular cooking routine with very little hassle. I've seen recipes for air fryer muffins and even oatmeal online that I'm trying next. I am excited about the potential dishes with this thing. It's not one of those one - trick ponies! I love that this air fryer doesn't eat up a ton of real estate on the counter either. Suffice to say, this air fryer and I have hit it off! I can't wait to try so much more! If I absolutely HAD to be nitpicky, I'd ask for a digital timer that is in individual temp number increments instead of 25 degree increments, and dishwasher safe basket and pan. Neither of these are deal breakers though, overall I'm pretty happy with this little machine! Thanks Hamilton Beach! I'm another satisfied customer!
Date published: 2019-10-14
Rated

4

out of

5
by
comfycozy22
from
Air Fryer
[This review was collected as part of a promotion.] I got this about a week ago, because of my schedule I didn't have a chance to use it for a few days and honestly I wasn't sure how so I got a recipe from the website {Rib-Eye Steak with Gorgonzola cheese , the thing is the recipe says to turn the steaks half way through the cooking but when I turned them I couldn't get the cooking to resume until the fryer cooled somewhat then I could get it to finish, the steaks were good but I should have been able to resume cooking right away instead of waiting to continue / I am sure there is a way but couldn't find any thin in the instructions and customer service was closed when this happened and at this point with my schedule I haven't had a chance to call during their hours , I am sure it is a simple solution and will continue to work with it other than that I really like it my only problem for now is I will try not to cook anything I have to turn over till I figure it out
Date published: 2019-10-14