HALO Bolt Portable Charger & Car Jump Starter w/ LED Floodlight
In Stock
Sold Out
We're sorry. This item is not available at this time.
Pre Order Possible .
Low Stock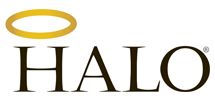 Description
Portable peace of mind. The powerful HALO Bolt charger provides the juice when you need it most--not only for your phone, tablet, and other handheld devices, but for your car, too! That's right--at the push of a button this portable charger, small enough to fit your hand, can provide a jump to 12V car batteries with the included jumper cables. Never jump-started your car before? Fear not--an alert informs you when the cables are not connected correctly. And if you get stranded at night, an LED floodlight helps you see through stressful situations.
Once you're on the road, the HALO Bolt's two USB outputs allow you to charge multiple devices at once, so you can power up your smartphone while your kids stay busy with their charged tablets. From HALO.
Includes HALO Bolt 57720 portable charger with jumper cables, USB-to-micro USB cable, AC adapter, and instructions
57,720mWh power
Provides starter boost to 12V car batteries; one-button jump-start
Compatible with many USB devices
LED floodlight
LED power indicator lights
Two USB 2.4V charging outputs for smaller devices
Measures 7"W x 3-3/4"L x 1-1/2"H; weighs 1.6 lbs
ETL listed adapter; 90-day Limited Manufacturer's Warranty
Imported
Reviews & Community QA
HALO Bolt Portable Charger & Car Jump Starter w/ LED Floodlight
is rated out of
5
by
743
.
Rated

5

out of

5
by
hannah14
from
Life saver!!
I bought the version of this with the wall outlet on it for when the lights go out. Will keep a big lamp on for 45minutes. I've loved it for that purpose and never thought I would need to use the jumper cables less than a year after buying it since my car is only 3 years old. Got in my car today to go the grocery store and my battery was dead! I panicked for a moment and then remembered my Halo Bolt in the glove compartment. It's been sitting in there for over 6months and was still fully charged, thank goodness! Hooked it up and started my car! When I got out of the grocery store and was ready to leave my battery was dead again. Boosted my car off and drove to the nearest auto store. The tech tested my battery and alternator so I had to turn my car off and boost it several more times so he could check everything probably. My Halo Bolt is still sitting on a full charge and I now how a new battery in my car. I will never be without this product! It really is a life saver! Told my best friend about it and she's going to get one too! Every car needs this in the glove compartment!
Date published: 2018-10-14
Rated

5

out of

5
by
HCS257
from
Works Great
My son's truck battery died. We hooked up the Halo and it started the truck right up!
Date published: 2018-09-24
Rated

1

out of

5
by
Lynn1505
from
A waste of over a hundred dollars!!!!
This is a piece of crap. I have tried it on two different automobiles on two different occasions. Followed all instructions. It does not work. You might as well drive down the road and throw out 100 one dollar bills out the window slowly as you go. Yes, it started a lawn mower but that's not what I paid money for. It's pretty much worthless for what it's sold for.
Date published: 2018-09-21
Rated

5

out of

5
by
Fuschia20
from
love it
Works so great I bought another. Have used it to jump the car and lawn mower and charge cell phone etc.
Date published: 2018-09-17
Rated

5

out of

5
by
Mothernancy
from
To The Rescue
I made my purchase last year before Christmas, never used it, never charged it; but it was in my trunk. Today I was in a parking lot and there was a couple in a car that would not start. I told them I could maybe help, got the charger and second try, their car started! What a great feeling!
Date published: 2018-06-11
Rated

1

out of

5
by
Mpreolo
from
worst product ever
I bought 2 for my children for use at college so they would never be stranded on the road 1st time both used it didn't work. Qvc nor the manufacturer would help me bc it passed the 90 day warranty. We had no reason to use it before then and didn't think i had to test it It doesn't even work when plugged right into the wall outlet
Date published: 2018-05-10
Rated

5

out of

5
by
EGS
from
Worth the money and the wait
I bought my halo over a year ago. The first time I used it was for the flood light and charging capabilities during a power outage. It worked great and it was nice to have some light while everything was dark. I didn't have the chance to use the jump off capabilities until yesterday. I was slightly excited that I had a dead battery so I could (finally) use this feature. It was amazing! I drive an SUV and it started immediately. My husband was skeptical until yesterday. I am in the process of getting a second one for our other car.
Date published: 2018-04-27
Rated

5

out of

5
by
huntetr16
from
Halo Bolt Charger & Jump Starter
One of the best items I have ever purchased from QVC. I gave my daughter, granddaughter, and a friend one for Christmas and bought me one in Feb of this year. I have used mine twice and my granddaughter has used hers once to start cars and each time the cars started up immediately. The Bolt fits nicely in a cosmetic bag and I keep mine in the trunk of my car. It is very simple to use, very compact, and people that don't know what it is are amazed that something so small and simple can do such a great job! I haven't used the other chargers but know they will work just as well! EVERONE NEEDS THIS PRODUCT!
Date published: 2018-03-15