Elite Platinum 6.5-qt Air Fryer Black
Recommendation Test Anchor, don't delete
Recommendation Test Anchor, don't delete
In Stock
Sold Out
We're sorry.This item is not available at this time.
Pre Order Possible.
Low Stock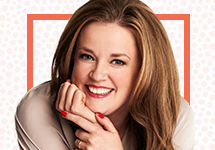 101 with Mary
Host Mary DeAngelis is here to help you choose the right air fryer to suit your needs(& tastes)! Watch Now.
Reviews & Community QA
Elite Platinum 6.5-qt Air Fryer Black
is rated out of
5
by
24
.
Rated

3

out of

5
by
Mari M
from
The air fryer as a tool is great...
I had never owned an air fryer and thought I would give it a try with this lower cost model. It is roomy enough for most things I tried, but it has a few issues. the basket does not slide in smoothly, and is somewhat awkward. There is a rack inside that has 4 rubber fittings on the sides to keep the rack balanced in the basket. Before I even noticed that they come off easily, one was lost, then another disappeared. When I looked on the manufacturer's website for parts information, there was nothing noted, and no way to contact them that I could find. The unit heats up great, and the air fryer is a great tool for reheating leftovers, crisps them up so they are better than new; it also is good for frozen items, like french fires. or egg rolls, quick and clean. This is not a bad product, just not particularly well-designed.
Date published: 2020-11-03
Rated

1

out of

5
by
Anonymous
from
unhappy customer.
I have had problems with this air fryer from day one. The rubber pieces that was to hold fryer basket in would not stay on. It would shut on and off for no reason. Tried to contact customer service after bottom melted out. No one will help me. So I'm making my last easy payment and still have know air fryer. Hope this review at least gets me some help from customer service.
Date published: 2020-08-23
Rated

2

out of

5
by
Karly11
from
Not impressed
I got this less than a month ago and already the numbers on the timer are rubbing off??!! Literally if you touch on of the imprinted numbers it just wipes right off like chalk. The basked has a removable rack which is hard to clean and the rubber ends on the rack come off when cleaning easily lost. I will have to send back because soon I won't even know how long I'm cooking the food . It does air fry and I like the size of it but the construction is cheap.
Date published: 2020-06-28
Rated

1

out of

5
by
blackwells135
from
Sending Back
I opened the box Mother's day weekend to finally use my air fryer, plugged it up and NOTHING. I set the temperature and turned the timer on and still NOTHING. It never came on. I am sending back but I am upset that I will have to pay shipping to do so.. This was the first and I believe the last appliance I will purchase from QVC.
Date published: 2020-05-11
Rated

3

out of

5
by
HLD510
from
Very big!
[This review was collected as part of a promotion.] This is my first air fryer and it took me a bit to get used to it. I love the big basket, as a family of 5 it was great to be able to fit so much food in it at once. It cooked the food well, but the "timer" wasn't very accurate. I also had a hard time taking the basket in and out of the fryer. It would get stuck sometimes and not fully close. It takes a little bit to get it on the right track and able to close correctly. All in all it is a great product and easy to use. My twelve year old loves that he can heat up his own pizza rolls!
Date published: 2020-02-11
Rated

5

out of

5
by
Mommy squad
from
It's perfect amount which my family need
[This review was collected as part of a promotion.] I did potato fries for me and my hubby and for kids I did sweet potato fries and chick tenders.its came out perfectly.my kiddos enjoyed a lot also I made some of these for weekend family party.they appreciate a lot.its 0 calorie healthy snack.its easy to use and easy to wash.i didn't use dishwasher.but i used soft scrubber and little dish soap.i like this than digital one knobs are comfortable for me.
Date published: 2020-02-06
Rated

3

out of

5
by
AnnieM
from
Needs a few improvements...
[This review was collected as part of a promotion.] I went into using this air fryer having zero experience with this type of product, so I wanted to use it awhile and 'get comfortable' with it before writing my review. The instructions are easy to follow to get the thing up and running, but some experience with using an actual oven in regard to cook times and temperature would be helpful; as I went along, I found that the times & temps indicated needed a little tweaking on my part here and there to achieve the desired results. I also noticed that food in the basket positioned closest to the back of the unit tends to cook faster, so you may want to rotate items from front to back in addition to flipping over when that is called for. Actually, I did it whether it was called for or not, and things turned out fine. Pros and cons are as follows: PROS: It's ready to use almost instantaneously (no preheating is needed) - just prep your food in the basket, slide it shut, set your time and temp, and you're off to the races. You can also cook raw meat from frozen, just add a little extra cook time (with an extra flip/rotate in the middle of that) onto the time needed for something fresh. It's also very quiet - the fan just makes a gentle whirrrr sound as it cooks. And while the outside gets hot, I was still able to place my hand comfortably on top to steady the unit while removing/replacing the hot basket. CONS: I'm not a fan of the 'knob' system for the timer, or especially the thermostat, which has far too vague temperature selections: you have a span of numbers with a single dot between each - the problem is that the temperature span between each number is inconsistent; for some pairs, it's 20, some 30, some even 40 - for a complete novice in the kitchen, this will be problematic, especially because many of the called-for temps in both the book *and* printed on the outside of the machine do not appear on the grid. I think a digital display would be much easier to use. Also, the overall basket/insert/machine combo seems to have a cheap build quality; the basket does not slide in and out very smoothly; the nonstick surfaces feel like they may not last in the long run, but the worst is the insert for the basket: it doesn't seem to fit properly, and does not want to stay level; the 4 little rubber 'bumpers' are too big for the tabs they cover, as they kept slipping off, which if lost, would scratch up the nonstick interior of the basket in no time at all. After all is said and done, this air fryer seems like something probably best used for quick, uncomplicated snacks (ie: chicken nuggets, french fries, etc) rather than actual meals.
Date published: 2020-02-05
Rated

3

out of

5
by
Momofboys
from
Tasted baked.
[This review was collected as part of a promotion.] I have been using the air fryer for almost a month. I have cooked several different kinds of foods using the air fryer. I was not impressed. The food tasted baked instead of fried. I cooked french fries the first time using it. The first batch, I didn't use any oil. Tased very bland. The 2nd batch I added 1/2 tablespoon of oil. Adding the oil did help with the taste. I have cooked chicken, French fries, egg rolls, wings, tater tots and potatoes just to name a few. Everything tasted baked to me. I would not recommend this air fryer.
Date published: 2020-02-04