Echo of the Dreamer Green Garden Party Butterfly Ring Sterling/Bronze
Recommendation Test Anchor, don't delete
Recommendation Test Anchor, don't delete
In Stock
Sold Out
We're sorry.This item is not available at this time.
Pre Order Possible.
Low Stock
Recommendation Test Anchor, don't delete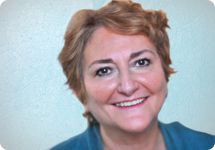 A Note from the Designer
"As you walk through a garden, there's something special everywhere you look. A tiny hidden flower, an unusual insect, a beautiful butterfly, a pool of water that reflects the sky. And the clouds are always joyous and enchanting."
—Margaret Thurman
Recommendation Test Anchor, don't delete
Recommendation Test Anchor, don't delete
Reviews & Community QA
J155938 - Echo of theDreamer Green GardenParty Butterfly Ring Ster/Brnze
53
53
fits well
I was not very embressed by this ring. It is made well and fits perfect. The stones are bright and clear but the butterfly does not stand out at all Gave it to my friend
02-04-12
My happy ring
I tried to get this ring 5 times, but it was always sold out! Fifth time lucky!!!! I called one day out of the blue and the ring was mine. It is my happy joyfull ring. The stones are a lovely blue green colour, and the butterfly is just the right size. I LOVE THIS RING IT'S A 10!!!!!!
02-01-12
A Work of Art
The picture does not do this ring justice. It is absolutely beautiful and very well made! I bought 2 - one for me and one for my sister-in-law who also loves butterflies. We both wear it proudly. Margaret is a true artist. I hope we see more of her inspired work.
01-26-12
Complete 180
Saw it on my bff[since age 4]on a Saturday and HAD to have it.Odered it Saturday when I came home,got it Tuesday!!!So excited!!! Georgeous ,differrent,classy,beautful,stunning SOOOOO very differrent and detailed piece of forever jewelry!!!! Unbelievable work of art for an unbelievable work od art!!!!! Goes with EVERYTHING and is a total standout. EVERYONE notices.It is a part of me,a reflection of the inner person I am.
01-21-12
Beautiful ring
This is a beautiful ring with lots of character. It is well made and the stones are very nice with nice coloring. The silver and gold coloring together is very nice and a nice surprise was the stone on the bottom of ring, that you see when you turn your hand over.
01-18-12
love love love this ring!
I almost never wear rings, especially large ones, but this ring is so beautiful and comfortable to wear! I love the intricate design and the colors of the gems (I have the amethyst/pink choice). The lovely small pearl is perfect and gorgeous. It is a sturdy ring, yet the design is delicate at the same time. I love the colors of the metals, being a two-tone girl. I NEVER thought I would be recommending a bold ring, but if you choose this ring you will not be sorry.
12-29-11
Just what I wanted!
I love everything about this ring.It fits perfect,as if I'm not wearing a ring.Even though it isn't a light ring,it has some weight to it,it's so comfortable you don't notice.You do get your money worth from this ring.I love the looks,the feel of it,the weight of it,everything about it.I wear it all the time.The style is different from what you normally find in stores.I really love how the backside of the ring has a style to itself.Which makes me love it even more. I like to have things different from everyone else and this ring does that. Plus people are telling me they love it and asking where to buy one.This is a keeper and please keep them coming.
12-09-11
beautiful
very unique attention getter...love it....I highly recommend this ring to anyone that wants a nice conversation piece
11-21-11
Beautiful Ring-Very Different!
This is truly a beautiful ring and happy with the design; however, was disappointed with the quality of the blue topaz stone. Other than that, the quality of the ring itself is excellent.
11-17-11
Echo of a dreamer.. appropriately named
Absolutely Beautiful, enchanting,magical,mystical,whimsical...the design is so mystical that it beauty calls out and,,. echo's to the dreamer
11-10-11
Beautiful Butterfly
I have this ring in the blue/green and in the purple. They both are gorgeous! Very nice details on the ring and my stones are also very nice. I am extremely happy with my purchase. I wish this ring would be made in more color choices in the future. Also, the ring is very comfortable to wear. Fits my hand perfectly. Happy customer!!!
10-25-11
A Little Piece of Spring
I got this in both the purple and green - I cannot decide which I like better because they are both gorgeous! I like the silver/bronze combo because I can wear gold and/or silver with it. I'm not limited as I might be with a non-two-tone piece. I think the purple mother-of-pearl shows better through the bronze wings, but my husband thinks the green does. I do like the variation in the green ring (two shades of green plus blue stone) while the purple one is fairly monochromatic (all purple stones except for the pearl). You can't go wrong with either color of these rings!
10-22-11