Drybar Blowout In-a-Box Hair Dryer & Styling Kit
Recommendation Test Anchor, don't delete
Recommendation Test Anchor, don't delete
In Stock
Sold Out
We're sorry.This item is not available at this time.
Pre Order Possible.
Low Stock
Recommendation Test Anchor, don't delete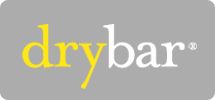 Click on the links below to learn more about the Blowout-in-a-Box.
Reviews & Community QA
Drybar Blowout In-a-Box Hair Dryer & Styling Kit
13
13
Impressive!
When it comes to styling my own hair, I'm a novice but I do understand the importance of quality tools. I couldn't pass up the deal on easy pay and used it for the first time last night. I have long, thick, wavy and frizzy hair and was amazed at how fast my hair dried. It took about 5 minutes :-O I still need to practice using a round brush but I did like how lightweight the brush was and the clips are great for my thick hair. I'm glad I made the purchase.
05-16-13
Better than T3
I love this hairdryer and the brush is awesome! Just what I have been looking for. I have used a T3 for years and wanted to try something else. It just wasn't drying my hair nice and my hair was very frizzy and fuzzy after using it. This dryer is the best I have used. I also love the cool button that stays cool, you don't have to hold it. I think the previous reviewer had her cool button pressed that's why she wasn't getting heat. lol-buy it, you'll love it!
05-15-13
THREE WORDS
BEST DRYER EVER!! Don't even think twice. This is seriously the best hair dryer I've ever used in my life! Super fast drying time!
05-10-13
Wow What A Powerful Dryer
This is a great dryer! Very high quality. Left my hair smooth and bouncy for 4 days! This is a great deal with the free brush and clips. Much better than all the top brands I've tried.
04-18-13
No Heat!!! Mine must be defective.
I was on waitlist for this dryer for a long time. I just received it a few days ago. I unpacked everything and was ready and excited to dry my hair. I must have received a defective dryer. There is no difference in the temperature of the air on any of the three settings. It blows cold air only. I tried to dry my hair with it but I need some heat. I will send back and try to exchange it. Bummer!!!
04-15-13
SO amazing for long hair!
I'm extremely low maintenance, have long, straight hair.....right below my bra line. I go to bed with wet hair as i've found it takes WAY too long to dry! NOT ANYMORE! Who would have thought i would ever pay this much for a beauty/hair item!? I bought it on a whim and I'm so glad i did. One of the best QVC purchases ever! Takes me 2 1/2 minutes to dry my mop of hair. Truly amazing and worth every penny!
04-11-13
Soooo Worth it!!!
best blow dryer ever....from a family of hairdressers, I can finally do my hair myself. Leaves my hair smooth. Quickly drys, so great if your in a hurry! Highly recommend to everyone :)
04-04-13
If you can justify the price, it's worth it!
Having experienced the perfect blow-out at The DryBar Murray Hill (NYC), I was HOT to jump on this purchase. I love the yellow color, and the clips are amazing for thick, long hair. The dryer is quiet, and super powerful - my hair dries in 5/minutes less than my regular dryer (<15 minutes v. 20+ minutes). A video clip or link to some tutorials for the perfect blow out would be an added bonus...! The brush is great, HOWEVER, the brush is a 2-part construction which means there is a joint where the barrel meets the shaft is slightly open = hair gets caught in the seam (and hurts!). Overall, I love the dryer and have been wearing my hair in loose waves for the first time ever. Could be the dryer is fast and I spend the 5/minutes saved drying for 'fussing' or I paid attention during my blow out and know how to dry my hair now. Regardless: I love it. The yellow color makes me happy, and my husband likes my hair down. WIn-win.
03-21-13
Not worth it for the pretty yellow
My chi of 12 yrs just died , so I happened to see this and order it prior to the red carpet show. So I know what a good hairdryer is. The dryer is fine, the brush didn't do anything different than my $12 conair brush did. And for half that price, I got another high end dryer and use my WEN brushes, which are 20 star rating and I like it better. I did try this for 2 weeks, to give it a good chance.
03-15-13
The Best!!
I don't understand the negative reviews at all. This blow dryer is fast, hot and it delivers! I have shiny bouncy hair. I love the yellow color. When I saw this listed I ordered it immediately and I was lucky enough to get one. Maybe the other reviewers just did't take the time to really try it out, but I noticed my hair feeling bouncy the first day I used it and I love it! It's a keeper! It has substantial weight to it, it is not a cheap dryer by any means. it my be pricey but it is worth it to me!
03-13-13
Nothing special
So far I'm not impressed and I think it's actually drying out my hair. The brush is horrible. I'm disappointed and the price is too high for this item.
03-12-13
NOT HOT ENOUGH
I am a hairdryer snob. This dryer does not deliver. Returned after second week of use. Going back to my Babyliss Tourmaline 3000.
03-11-13