Clarisonic Mia 2 Sonic Cleansing System w/ Peter Thomas Roth
In Stock
Sold Out
We're sorry. This item is not available at this time.
Pre Order Possible .
Low Stock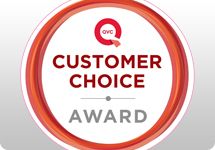 Customer Favorites Come Together
Clarisonic and Peter Thomas Roth partner up to bring you truly innovative skin care with this essential kit. It's high-caliber cleansing and cutting-edge skin care for one awesome value!
Description
What is it: The Mia 2 takes the travel-convenient design users love about the original Mia, and improves it with two speeds and a one-minute T-timer setting to personalize your skin care needs. Peter Thomas Roth's Anti-Aging Cleanser and Laser-Free Moisturizing Gel-Cream are included so you can enjoy Clarisonic's high-caliber cleansing and Peter Thomas Roth's cutting-edge skin care at once for softer, more youthful-looking skin.
Who is it for: All skin types. The Anti-Aging Cleanser is not recommended for ultra-sensitive skin.
Why is it different: The rechargeable Mia 2 uses gentle sonic micro-massage action to deeply cleanse skin, loosening dirt, makeup, and oil as it reduces the appearance of pores and wrinkles. Clarisonic cleansing is proven to remove six times more makeup than manual cleansing with finger pads, allowing serums and moisturizers to absorb better.
Anti-Aging Cleansing Gel clarifies and revitalizes skin with salicylic acid, arginine, citrus bioflavanoids, and glycolic acid to help exfoliate dead skin cells. Formulated with Dragon's Blood, a red resin extracted from the Amazonian Croton Lechleri Tree, Laser-Free Gel Cream hydrates skin, helping improve the appearance of fine lines and wrinkles.
How do I use it: Charge unit for 24 hours prior to first use with included pLink charger. Use twice a day, every day.
First, remove eye makeup. Wet skin and brush head, and apply cleanser to the skin or directly to the brush head. Push the on/off button, select speed, and follow the 1-minute T-Timer prompts while moving brush in small, circular motions: 20 seconds on forehead, 20 seconds on nose/chin, and 10 seconds on each cheek. Hold the brush head flush to your skin. Pressing too hard will impede the motion of the brush and reduce effectiveness. Mia 2 will automatically shut off after one minute.
Apply Laser-Free Moisturizing Gel-Cream on cleansed skin.
From Clarisonic and Peter Thomas Roth.
Includes:
Rechargeable Clarisonic Mia 2 skin care brush handle
3.3-fl oz Peter Thomas Roth Anti-Aging Cleanser
0.5-oz Peter Thomas Roth Laser-Free Moisturizing Gel-Cream
pLink charger
Sensitive skin cleansing brush head
Protective travel case
Two speeds (low and normal)
One-minute pulsing T-timer
Brush head precision-designed to oscillate bi-directionally at sonic frequency
Brush made of plastic
Brush head made from non-porous, soft elastomeric material
Remove brush head and clean weekly with soap and warm water
It is recommended that brush heads be replaced every 3 to 4 months
Charge unit for 24 hours prior to first use
Mia 2 measures approximately 5-3/4"L x 2-1/2"W x 2-3/4"H
UL listed charging cradle; 2-year Limited Manufacturer's Warranty
Reviews & Community QA
Clarisonic Mia 2 Sonic Cleansing System w/ Peter Thomas Roth
436
436
Second Clarisonic
This is my 2nd Clarisonic nothing cleans as well as this. I particularly like the charging cord on the Mia verses the docking station with my first Clarisonic. I keep one in the shower all the time and my Mia at my bathroom sink. The charge lasts a long time and I like the travel case. I also love the Peter Thomas Roth products that came with this unit. I have searched high and low for a great cleanser and have used Bliss Foaming Face Wash for awhile now and it is fabulous. I now have another favorite cleanser in Peter Thomas Roth you can really feel the clean after using it. Both cleansers are FAR Better than Philosophy which smells like floor cleaner. The laser resurfacing moisturizer is great as well - I thought the gel would be too sticky but it's not and absorbs well. I use it at night before I go to bed.
10-15-13
Keeping this baby!
Wasn't sure when I ordered this how much I would really like it. I have a dry spot on the inner upper area of the eye which has been there for over two years. The only time it went away was after a very expensive facial. I've tried antibiotics, cortisone, emu oil, so decided that I would try the Clarisonic Mia 2. There was absolutely nothing to loose with QVC's great return policy, and due to timing I had almost 4 months to try it out. I absolutely LOVE this thing!!! I let my daughter who is a doctor try it out, and she too loved it, in fact I ordered one for her as well. (She is coming over daily to use mine until hers arrives). The spot above my eye is improving, skin feels so clear and even though I've only had it 8 days I do believe my skin is feeling and looking better. Yes, I will keep this and will recommend it to other women. I am 63 so it is not just for the young. Also I really like the Peter Thomas Roth cleansing product that came with it. It did not dry my skin out. Thank you QVC.
10-14-13
Amazing Results
I had been looking to purchase the Mia 2 for over a year and finally did it. I can't believe I waited so long to get this amazing cleaning system. I am into my 3rd month using the Mia 2 and absolutely love it. It has improved my skin to a point that I am getting compliments on how much younger I look. I tried the PTR "promo" cleanser that came with it, but prefer to use Philosophy Pure because of my sensitive skin. Happy I made the leap!
10-14-13
Clean!
This little gizmo does everything it promises. I especially like the timer feature. One minute and your face is CLEAN. The best part is that my skin already looks better....pores diminished...and I'm OLD! :) They need to make a manly man looking one -- I know lots of men who could benefit from this, too!
10-11-13
Worth It!
This was an investment for me. I felt strange buying something so frivolous. It turns out that this was the best investment in my skin I'd ever made. It does everything they say it does once you figure out what your skin likes. I use the deep pore head w/ CeraVe cleanser once a day (at night)for my oily skin. It takes my makeup off & leaves my skin super soft. Any other products I use are absorbed more effectively than when I only washed w/ my hands. So, I end up using less product (saves $$). I'm now a true believer!
10-10-13
Very happy
I was skeptical about whether this item would be worth it, but I'm glad I made the purchase. I noticed a positive difference in my skin from the very first use. I have to use full coverage make up every day due to some scars, so it's not always easy to get it all off. With the Mia 2, my skin feels so clean, smooth and soft after I use it. I love the way it makes my skin feel!
10-10-13
LOVE this
There is so much to say about this amazing product that I almost don't know where to begin, so I'll start with my skin's things that drive me crazy. * I have very sensitive skin with mild rosacea, sometimes terrible eczema (only on my face, too) that causes difficult to treat and painful dry patches and occasional breakouts, probably from all the stuff I have used to try to take care of all of that. * I've been using the Mia 2 for about a month now and today, one of my girlfriends asked me what new foundation I'm using because it looks great. Here's the thing--I'm not wearing any!!!! I'm literally wearing just moisturizer (not even tinted, either!) and lip gloss, that's it! * I use my Mia 2 twice per day, first thing in the morning and last thing at night right before bed. I use a soy cleanser that came with it, which is a lovely product and I only need a pea-sized amount. Mine came with the regular brush head and that is all I've used. I love that it pulses/pauses to let me know when to switch to a different portion of my face otherwise I'd probably over-use it because it feels so nice. The first few days it did feel weird and ticklish on my nose, but I'm used to that now, lol! I even pass it briefly and gently over my lips and I now have very soft, chap-free lips too. * I've read some other reviews where people have had a "purge" period or even what seems like some kind of reaction and I have experienced none of that. I will say that it is important to keep the brush clean. Be sure to rinse it enough and let it dry completely before putting it back in its little travel case. Once a week (usually right before I charge it overnight), I dab the brush with alcohol just to make sure I'm not allowing any bacteria to grow on it, since I'm sure if that happened, then using it would get that right into your skin. You can also tell the brush is clean with a simple sniff test. If it smells musty, it needs to be cleaned or replaced, which I have not yet had to do. * The other thing to mind is that you don't press hard with it--you don't need to! Just pass it gently over your skin and it is doing its job. * The other thing I LOVE about what the Mia 2 does to my skin is that after I use it, whatever serum or moisturizer I use next, my skin literally drinks it in. It feels amazing! So all of these treatments that I have spent a lot on actually work now, unlike ever before. After I use my Mia 2, I use simple witch hazel on a cotton ball, followed by a Vitamin C serum or a bit of Vitamin E skin oil and then I use a soy-based moisturizer and I'm done. * My skin is smooth, soft, blemish-free and some fine lines that I was just beginning to see on my forehead and near my eyes have diminished considerably. (Actually, I can't see the lines near my eyes at all anymore.) * The fact that using the Mia 2 takes ONE minute amazes me. I used to spend a LOT of time with masks and scrubs and all of that stuff--not anymore! So my skin care routine is quick, it works and I am a veeeeery happy and grateful gift recipient! (Yes, I was very lucky and got mine as a gift. But truly, now that I know, yes yes yes I'd pay for this!)
10-08-13
stop working
I purchased Mia about 2 years ago and it just stop working, call company they said "' that happens' can't beleive i spent all that money and it only lasted 2 yeears.
10-08-13
My second Mia
I bought the Mia 2 to replace an original Mia I had owned since Clarisonic first started making the Mia. I can't recall how long I have had the Mia, but it worked its little heart out until it would no longer hold a charge! Obviously, I loved the Mia and used it often. I love the variable speeds of the new Mia 2 and the buzzing sound that tells you to change zones on your face. I am not a big fan of the PTR products. I prefer Purity Made Simple as a wash to use with the Mia 2 and the moisturizing gel cream is nice enough, but ridiculously overpriced if purchased. They sent a sample size for free that was half the size of the full size product which sells for almost $70. While I will use the free samples, I wouldn't purchase the products at full price from QVC. Go for it if you are thinking of buying the Mia 2. You won't regret it.
10-07-13
Worth investing in
I am so glad I took the plunge and bought this. My skin has never glowed and felt so soft. My skincare products work so much better since using the Clarisonic. So in love with this tool.
10-05-13
must have!!!!!
First of all, i have adult acne and get those hard cystic pimples on my cheeks and chin...since using this, my skin is less oily and I've been told, that I'm glowing. I had one very very tiny pimple that only lasted a day. I love it. I use it with the PTR acne kit and have veen pimple free since using the brush.
10-03-13
not worth it ladies all hype
I wanted this for soooooo long and was thrilled to receive it. Saw absolutely zero difference in my skin. Zero. Used it right down to the last day that I could. So disappointed! A lot of hype for an expensive device that does soften skin, but so does my moisturizer. Skin does feel clean but no more so than after a good exfoliation. I broke out more using it than when I didn't! I was careful to cleanse the brush in between uses. This was just a total waste. Went back.
10-02-13