Calista Curlit 4-piece Hair Styling Collection
In Stock
Sold Out
We're sorry. This item is not available at this time.
Pre Order Possible .
Low Stock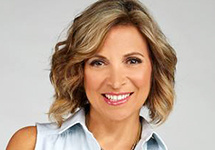 A Tip from Maria McCool
Less is more! Use a nickel-size amount of Calista Curlit Control Gel on damp hair to keep curls soft & bouncy. After applying Calista Curlit Conditioner, run through hair with a comb in the shower to gently detangle knots & separate curls for more definition.
Description
Activate, energize, and hold your curl with this four-piece Calista Curlit collection. It's a must-have for every curly-haired girl who wants to keep curls manageable. The kit is complete with Curlit Shampoo, Curlit Conditioner, Curlit Activating Spray, and Curlit Control Gel, each made with primary PerfectCurl ingredients to moisturize your beautiful, long-lasting curls.
Curlit Shampoo and Curlit Conditioner are blended with pro vitamin B5 and baobab oil, while the Curlit Activating Spray and Curlit Control Gel use ProElement for lively curls that keep a touchable hold.
How do I use it: Apply Curlit Shampoo to wet hair. Massage into hair and scalp; lather; and rinse. Next, apply Curlit Conditioner and rinse. For maximum shine and less frizz, rinse with cold water.
To boost curls, spray Curlit Activating Spray onto towel-dried hair from roots to ends and scrunch in an upward motion to give curls more spring and texture.
To form and shape curls, apply Curlit Control Gel on towel-dried hair from roots to ends. Twist curls for a wave-patterned effect and allow to fully dry before running through with fingers for a more defined look.
From Calista.
Includes:
2-oz Curlit Shampoo
2-oz Curlit Conditioner
7.5-oz Curlit Activating Spray
8-oz Curlit Control Gel
Reviews & Community QA
Calista Curlit 4-piece Hair Styling Collection
is rated out of
5
by
46
.
Rated

1

out of

5
by
Melbeau
from
High hopes.....
I had high Hope's for this product, but was terribly disappointed. I use lus brand products for curly hair generally, but thought I'd give this a try. Wish I hadn't. I don't see this as a product specifically for curly or wavy hair. I liked the smell until I went to dry (with a diffuser). The it became awful. Don't waste your money.
Date published: 2018-12-01
Rated

4

out of

5
by
Fa8ulou5
from
Product Works!!!
I don't know why people have written negative reviews, but this is the best product I've ever used for my curly hair. I'm Filipino and have long, thick, frizzy, and colored hair. I used the product for the first time yesterday and I got 4 compliants from my coworkers before 11 AM! Pros: -all products smell good - gel doesn't become hard and crunchy - hair doesn't frizz after drying - worked out and took a shower (didn't wet hair) and my hair was still fabulous - can comb hair in the morning and spray the mist and your hair will go back to being curly and no frizz - a little spray and gel goes a long way Cons: - shampoo and conditioner are too small. Need bigger size.
Date published: 2018-09-26
Rated

4

out of

5
by
Forgiven
from
Love the Curlit!!!
I absolutely love the Curlit. The fragrance is a little off and would love it more if the fragrance was better. However, I have natural wavy hair and I did not like the shampoo or conditioner....I would love it if you offered the Curlit in 2- 8oz. bottles. That is why I gave it 4 stars...….
Date published: 2018-07-26
Rated

1

out of

5
by
Melissa73
from
Foul Odor
I have naturally curly hair , and I thought this would be the best product ever. My hair is short, and I hate flattening it daily, and was looking for something that I could put in my hair and dry with the diffuser and go. The conditioner is great, but the gel leaves my hair smelling like fish. It's a horrible odor, and I wouldn't recommend this product.
Date published: 2018-07-13
Rated

1

out of

5
by
icannotthinkofaname
from
Do not waste your money
I have been using products for my wavy hair for years and this group of four is the worst. First of all why do I have to buy four different products? I like my regular shampoo. Second, even using all four the results are poor. The gel for curl is like any other goo on the market and the rest of the products are window dressing. Rediken makes a product that you only have to buy ONE of and it works 10 times better than these. I would have returned all four products except the print on the shampoo and conditioner was so small I could not tell one from another in the shower without my glasses on. So I wrote a big "1" on the shampoo and "2" on the conditioner. (Yes I did give it a couple of trys). Really, how hard is it to the adjust the print. Sorry folks but this stuff is going in the trash along with my money to purchase it!
Date published: 2018-07-07
Rated

1

out of

5
by
Purplefan
from
Does Nothing
All this product does is tangle up my hair, does not do anything as stated, big miss.
Date published: 2018-06-25
Rated

5

out of

5
by
valerio
from
Best Product Ever !!!
Great product !! Cannot go without it!!! People with negative reviews are not using the product correct you need to let hair dry then spray with activator sparingly as needed and do not brush hair just crunch it !! Best product for my hair ever !!!
Date published: 2018-06-18
Rated

5

out of

5
by
Qvcee
from
Calista fan
Once again, another great product from Calista. I haven't seen my curls go this curly in a while, and the style lasts and lasts, with no frizz. Thanks very much.
Date published: 2018-05-26