Breville 12-Cup Precision Brewer with Thermal Carafe
or 3 Easy Pays of $99.98
+ S&H and tax
In Stock
Sold Out
We're sorry. This item is not available at this time.
Pre Order Possible .
Low Stock
Available on
9 Months Qcard Special Financing ™
if purchased by 06/30 or
Easy Pay Every Day.
Learn More about QCard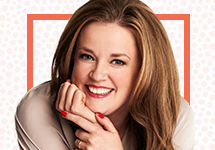 101 with Mary
Learn which coffee and espresso makers are right for you with a little help from program host, Mary DeAngelis. Watch Now.
Similar to Items You Viewed
Reviews & Community QA
Breville 12-Cup Precision Brewer with Thermal Carafe
is rated out of
5
by
20
.
Rated

5

out of

5
by
MarkMil82
from
BEST coffee maker!
This is the BEST coffee maker I have ever used! There are 6 different brewing modes to use.. so you can make pretty much ANY kind of coffee! The modes are Gold, Fast, Strong, Iced, Cold Brew and My Brew. For Gold, it automatically adjusts the temperature AND the brew time!! For Fast, it basically is just faster at making the coffee come out. Strong makes the coffee stronger. Cold brew is for well, cold brew! And My Brew is customizable! You can adjust the flow rate AND the brew time! Then, it stores that info and you can select it again and it will brew it just how you want it! This coffee maker also lets you test how hard your water is and adjusts to that as well, so your coffee tastes better! This amazing coffee maker also can make 12 cups of coffee at a time so you don't have to worry about running out of coffee! It's also really easy to set up. When you plug it in, it asks you to test your water hardness level. After you do that, you can set the clock on it, and you are off and running! You turn the knob to choose what kind of coffee you want and then press it in to select. Then you hit the start button and VOILA! There is an auto start button as well that you can use. This machine also has a descaling feature, which pretty much cleans off all of the build up that the hard water may cause. I think this is great because we get harder water here and I don't want to ruin the machine! The quality of this machine is AMAZING! It is built very well and is super durable! It's heavy duty. It is also easy to learn how to use it, so ANYONE can learn how to use it. It does take a little bit of time to set it up but after it's set up, it's done! I am going to be recommending this machine to everyone I know that drinks coffee because it is a machine I know will last me a LONG time because of how it is built. I don't think I'm going to need a new coffee maker for a long time!! Pros: Quality, 6 modes, ease of use Cons: takes a little time to set up but it's not hard! [This review was collected as part of a promotion.]
Date published: 2019-04-10
Rated

5

out of

5
by
GM55
from
Next level coffee!
When I say "next level" coffee, I'm not exaggerating! This brew system allows me to make coffee four different ways. Each method brews a pot that is coffee shop level. My favorite for every day is "gold". It's a smooth, balanced cup of coffee. Don't be intimidated by the manual. The steps to getting started are quick and simple! Also, buy a grinder! The taste of brewed freshly ground coffee is SO much better! You won't need to go back to a coffee shop. [This review was collected as part of a promotion.]
Date published: 2019-03-29
Rated

5

out of

5
by
pshah78tx
from
Excellent Coffee Brewer!
This is the best coffee brewer. It just one machine but you can make hot and cold coffee that is amazing.This machine also had adjustable temperature and makes 12 cups of coffee in just 7 minutes. I highly recommend in all households. [This review was collected as part of a promotion.]
Date published: 2019-03-26
Rated

5

out of

5
by
coffeeguru
from
Excellent Machine!
Since receiving our machine about a week ago we have been using it daily. I will say this; this machine makes a wonderful cup of coffee. We have had other coffee makers in the past but nothing like the Breville. We bought this because we wanted restaurant quality coffee at home and because of the thermal carafe. A couple of things I noticed about this model were. if you do the initial settings incorrectly (like I did for water hardness) there are instructions in the manual about how to do a factory reset and that will allow you to go through the settings again. Also remember a coffee maker can only brew what you put inside SO use quality coffee and you will get quality results! Another thing I noticed is coffee takes about 8 to 9 mins to brew a full pot(carafe) which is OK considering the quality. I'm in love with the carafe; the coffee stays hot for several hours and warm for most of the day. I've made coffee at 6 AM and dumped it at 6 PM and the coffee was still warm!! I love that it automatically knows how much coffee to brew based on the amount of water you add and I love the label tells me which filter to use and how many scoops of coffee it will require based on the water. It's even on the reservoir itself!!! Talk about convenience!! My only complaint is there is always a tad bit of water left in the reservoir after making each pot but I use mine a lot so I'm not worried at all about that, if I were I would just dry it out if I were going to be awhile in between pots! and I also think it's important to follow the instructions for priming the machine prior to the first use and I recommend you do the same just follow the instructions and you will be drinking your own awesome coffee you won't regret getting machine it's a keeper. [This review was collected as part of a promotion.]
Date published: 2019-03-26
Rated

5

out of

5
by
Ddh1
from
Great Coffee Pot
.I bought this coffee pot a few weeks ago and I'm so glad that I did espresso maker and it was always a breeze.This coffee maker besides looking very sharp on my counter ,it does make very hot fruity Batch of coffee. I haven't used the highest quality beans but some organic brew and it was very good. Very hot even after adding refrigerated milk! It's super easy to clean and I love the glass carafe. I can easily get inside and clean the coffee stains. Stays clean and good looking . It also has option to have hot water sit inside the coffee beans , this way you get more concentrated coffee. I love that you can time that time to get stronger coffee. [This review was collected as part of a promotion.]
Date published: 2019-03-26
Rated

4

out of

5
by
Rodney18444
from
Great Features
The Breville - the Precision Brewer Thermal is a great coffee brewer. Has a lot of different functions. The carafe is great. Kept my coffee hot for hours. Was still warm, not hot when i dumped it out at the end of the day. I don't drink iced or cold coffee, so really can't say how those functions work. The fast brew brew a whole carafe in about 9 minutes. Directions are easy to follow. [This review was collected as part of a promotion.]
Date published: 2019-03-25
Rated

5

out of

5
by
jenniferford
from
Breville has the best coffee maker on the market!
Breville has the greatest most amazing coffee pots on the market! My husband and I bought the thermal coffee maker and it is absolutely amazing! It is digital so you can set it for anyway that you like your coffee plus you can set the temperature plus there are a ton of features that we are still learning about! We have a Bunn coffee maker and we thought that was top of the line but no Breville is definitely the best of the best! You can even make cold coffee! Plus it comes with two filters one is a basket and one is a cone or you can get filters! I just think it is one of the best coffee makers my husband and I have ever tried! We definitely will not be going back to our Bun because Breville is absolutely too of the line and it's like having a luxury coffee maker in your home! No more coffee shops if you have this coffee maker because I am telling you you will not go back to any other coffee maker plus you can make any drink that a coffee shop has right in your home and plus it tastes amazing! We drink coffee like crazy and this is like a dream come true for us! [This review was collected as part of a promotion.]
Date published: 2018-12-28
Rated

5

out of

5
by
hlian
from
the best coffee brewer
This is the best coffee brewer.It just one machine but you can make hot and cold coffee that is amazing.This machine also had adjustable temp and makes 12 cups of coffee in just 7 min,you can choose fast,gold,strong or over ice coffee that is just cannot be better.It is not only amazing quality product but design is also beautiful,stainless steal looks amazing in the kitchen.Also easy to take care and clean this machine. [This review was collected as part of a promotion.]
Date published: 2018-12-21