Blendtec Designer 725 Blender
or 3 Easy Pays of $199.98
+ S&H and tax
In Stock
Sold Out
We're sorry.This item is not available at this time.
Pre Order Possible.
Low Stock
Available on
9 Months Qcard Special Financing ™
if purchased by 01/01 or
Easy Pay Every Day.
Learn More about QCard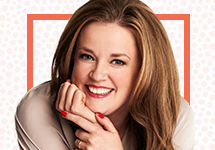 101 with Mary
Host Mary DeAngelis is here to help you choose the right blender to suit your needs(& tastes)! Watch Now.
Reviews & Community QA
Blendtec Designer 725 Blender
is rated out of
5
by
119
.
Rated

5

out of

5
by
TampaSmooth
from
Awesome features
We love our new blender, it has so many features... we have been making smooth smoothies non-stop since purchased! We also have used the soup feature which works great; we add ingredients and the blender blends and heats the soup... we love it!
Date published: 2020-09-10
Rated

4

out of

5
by
Vince 25
from
Works really well. I am very satisfied. I recommend it.
Date published: 2020-08-02
Rated

5

out of

5
by
Suemainer
from
So great at blending!
This has made my life so much easier! I like to make a lot of smoothies and all 3 of my previous blenders were just barely doing the job. Plus they were heavy to lift and clean and just made it such a terrible experience. With the blendtec it is just easy and everything is blended so well. Thank you for being my answer!
Date published: 2020-07-22
Rated

5

out of

5
by
Mike5000
from
5000 cycles and going strong
After 8 plus years, about 3,025 days, we just hit 5,000 cycles on the counter. Not a single issue ever, so I owe it a review. We are not nice to this blender. We jam pack it every morning for our breakfast of four servings. Raw beats, carrots, nuts, frozen fruit, ice... Smooth and perfect drinks every time. I've read posts that knock the blades for not being razor sharp. I wish they understood that it is by design. I'm not sure how a Ninja would do against a raw beat 5,000 times, and I've never cut myself. I'm sure Vitamix is well built, but I sure am glad I have not had to look at that thing all this time. This unit fits on the counter and looks good sitting there. It is designed to clean easy and it still looks brand new. No question, you can buy cheaper blenders. We purchased the Designer 725 after blowing up 3 cheap blenders in a year, which ruins your morning or party. We'll be sad to see it go some day, but the very next day we will be going with another Blendtec!
Date published: 2020-04-23
Rated

3

out of

5
by
Disappointed in CA
from
When it worked...
When this blender worked it was great and did everything I wanted, but... The blender didn't even last a year of not quite daily use. It should have been a workhorse! I am so disappointed as this was my third Belndtec in 3 years! I love these blenders when they work, but the first one overheated, as did its replacement so I got this model because it was supposed to be the best of the best. And it was until the presettings quit working and it started refusing to make smoothies. I traded it in for a Vitamix, and I don't like it at all! I wish Blendtec had better Quality Control because it really was great while it worked.
Date published: 2019-11-22
Rated

5

out of

5
by
promolad
from
The Best of the Best
You haven't experienced the best in blending til you've traveled with BlendTec! this machine does it all! Love it love it love it! and the digital display makes it sooooo easy and fun!
Date published: 2019-08-29
Rated

5

out of

5
by
Abby
from
I'm in love with my blender!
I bought the Designer 725 model, mainly to make green smoothies. I blend for life, at least once a day, as I have GERD and can't digest and absorb nutrients very well unless they are ground down well. Have been through many blenders over the years, my last being an Osterizer smoothie blender. As I got tired of burning out a blender every year or 2, I took the plunge and bought this one, trusting the reviews, and taking into account the 8 year warranty. This is the best blender I have ever owned! It makes the smoothest smoothie, with no need to pulse, stop and start, or scrape down jammed up fruits and veggies from the sides.No un-ground chunks of ice or food either. It is also quieter than the Osterizer I had. Of course all blenders will be noisy, but this one has a less offensive buzzing as it quickly pulverizes everything. Sounds almost like the kind they use at Starbucks, with an even buzz-hum for a minute when making a smoothie. My husband appreciates that, as the noise from my prior blenders used to irritate him in the morning. The cleaning cycle also does a very good job. One feature I like is that you don't have to disassemble the blade assembly to clean it, and you can see the underside of the blade after running the cleaning cycle and then rinsing out the blender, so no worries about unseen food residue. Also, it "talks" to you digitally after each blend, giving cute messages, like "Ta-Dah!" or "stay well my friend." Yes, it tickles the inner child, but also makes me want to keep on blending due to the positive reinforcement. It kicks my prior blender's derriere!
Date published: 2019-05-02
Rated

5

out of

5
by
ggoodway
from
Solid Quality
The reviews said this model was noisy do to the powerful motor, it is not noisy. I has a ninja chef for 9 months before it started to smoke. Two smoothies a day and it could not handle it. Until I got the Blendtec I had not had a smooth smoothie in 9 months. Maybe the ninja was falling apart and that was why it was so noisy. Also a drop of the ninja jar from the counter top to the carpeted floor caused a leak. The ninja warranty is bad so that is why I choose the Blendtec, three times the price but 100 times the warranty. I have had this for over an month now and it is awesome. I work in aircraft and know a solidly built motor and with metal spline and gear this puppy should last. Thanks Blendtec - you get what you pay for.
Date published: 2018-12-27