Bethlehem Lights 7.5' Prelit Noble Spruce Tree w/ Multi-Functions
In Stock
Sold Out
We're sorry. This item is not available at this time.
Pre Order Possible .
Low Stock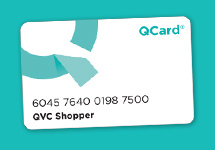 $30 QVC eGift Card Offer*
Get a $30 QVC eGift Card when you purchase the Bethlehem Lights Noble Spruce with Swift Lock 2.0 on your QCard®! See details below.
• Don't have the QCard? Find Out More!
• Learn more about this offer here.
Description
Oh Christmas tree! How lovely are the branches on this lifelike Bethlehem Lights Noble Spruce? Fitted with 585 incandescent lights, the boughs twinkle, glisten, and glow, filling your room with a sense of holiday magic. Switch light and speed settings to match the mood of your holiday festivities by pressing buttons on the tethered remote control. Thanks to Swift Lock 2.0 technology, each piece fits together simply and securely, making the realistic spruce easy to set up so you can sit back and take in the view. From Bethlehem Lights.
Prelit with 585 incandescent lights
3,000 tips
Swift Lock 2.0 Technology: connectors securely lock each section in place during assembly
Steady mode with full/ambient/subtle brightness settings
Twinkle/slow twinkle/glisten/slow glisten modes
Tethered remote control
Four-, six-, and eight-hour timer
For indoor use only
Measures 7-1/2'H x 49"Diam; weighs 51 lbs
SGS listed; 5-year Limited Manufacturer's Warranty
Imported
Reviews & Community QA
Bethlehem Lights 7.5' Prelit Noble Spruce Tree w/ Multi-Functions
is rated out of
5
by
192
.
Rated

1

out of

5
by
Anonymous
from
beautiful tree BUT
I purchased this tree 2017. the tree was beautiful the first year, when I up it up this year one of the connector piece cracked and I had a hard time getting the tree to light but eventually it did. While I was taking the tree down this year another part of one of the connector pieces crumbled. I called balsam hill and they said that they do not sell pieces and will not cover anything sold by a second party. I guess I will be cutting the lights out next year and string my own. T
Date published: 2019-01-21
Rated

3

out of

5
by
MzBarr
from
Beautiful tree but..
It was simple getting the tre up. The lights are beautiful & the different light settings are awesome. Everyone that's seem it love it. Now that the holiday is over, time to take it down. I cannot get it apart. Trying to disassemble it, the tree cut my arms really badly, like it took an hour to get my arms to stop. Apparently the tree needles have metal in them. Make sure you wear long sleeves. I took a break to stop the bleeding & still cannot disassemble it. It would be nice if the manufacturer would include reusable straps to tie the branches down.
Date published: 2019-01-18
Rated

1

out of

5
by
qvcfan29
from
Poorly made Christmas tree
I bought this tree 1 year ago. Set it up for Christmas this year and the connectors don't line up and stay secure so that means top section of tree won't light up continuously. One of the top branch sections pulled out and now can't put back in which leaves a huge gaping section with no branches. I didn't even take tree apart for storage but rather left it as a whole tree. I can't imagine if I had tried to store in sections in a box. Should not have bought this tree.
Date published: 2018-12-30
Rated

1

out of

5
by
maawmaw
from
Bethlehem Lights Christmas tree
i purchased this tree in Oct of 2016. this is our third year using it. The lights went out on bottom part Dec.23. One reason i got the tree was because of the warranty. when i called them the only thing they would do is sent replacement lights for us to restring, if we had wanted to string lights we would have kept our old tree . i spend a lot of money with QVC and have gotten things from Bethlehem lights before and had problems with lights. i will never purchase anything else from BETHLEHEM LIGHTS no matter how good they make it look and sound. WARRANTY doesn't mean much to them. I am not a happy customer. QVC should rethink selling their products.
Date published: 2018-12-28
Rated

1

out of

5
by
JanieSue
from
Very disappointed
Like another customer said, I really wanted to love this tree. It is gorgeous and I LOVE the soft glow of the lights and all their settings. I am not a fan of the LED bright lights most trees now have. However, this tree is NOT as easy to put together or take apart as the demonstrations show. This is my second year using it, having purchased it a year ago. It was so hard for me to get locked in place and even harder to get the tree dismantled. This year I put it up and I was able to get the bottom and middle sections put together but after 15 tries of tying to get the two sections to line up and click into place it will NOT click into place and now I have what seems to be a broken tree and it will only light up from the bottom two-thirds of the tree. I purchased this last year on special with free shipping and I am sure there is no way to get my money back or get a replacement. I have never been so disappointed. I buy many products from QVC and I even bought from QVC a previous Bethlehem Lights tree and it was beautiful but at 9 feet tall and moving from the home where it fit to a home it didn't I had to downsize to a 7.5' tree. I loved it when I bought it now I feel so cheated that I only got one year's use out of it and living on social security doesn't afford me to just go buy a new one.
Date published: 2018-12-03
Rated

1

out of

5
by
Betty2009
from
Not a good buy
I wanted to love this tree the presentation made it look amazing, I took it out of the box last week for the first time, you can see the empty space between each layer, it's so naked where the sections go together. The branches are reaching up for the ceiling you can't adjust them either, they are permanently going up and Christmas tree branches don't grow reach for the ceiling. It will be a one year tree, I won't buy another one from QVC. I tried to take a photo of the branches going up but it's to hard to see in the photo.
Date published: 2018-12-01
Rated

1

out of

5
by
KK05
from
Lights Not Working
I purchased this tree last year on clearance because I have always wanted a Bethlehem lights tree. My Mother-in-law has always had them and I have admired hers. I mistakenly didn't take it out of the box boy was that a mistake!! We put it together tonight and majority of the lights on the top section don't work. We have tried replacing them but no luck. I'm so disappointed. From here on out I'll stick with Wal-Mart/Michael's trees!!!
Date published: 2018-11-27
Rated

1

out of

5
by
AUSamantha
from
HORRIBLE
I purchased this tree last year. It was stored after Christmas in the box it came in inside our home. I pulled the tree out this year, put the components together and only 2 strands of the lights would come on. I called for troubleshooting and replaced all the fuses and checked bulbs. The best the company could offer was to send me out some new lights. I told them not to even bother-I now have to cut all the lights off the tree and re-string it!!! The lights are WHY you buy a pre-lit tree....so you don't have to fool with them. I am so disappointed in the quality of this tree and the amount I paid for it to work for 1 year only. I would not recommend this tree to my worst enemy!
Date published: 2018-11-21