BeautyBio GloPRO Facial Tool with Eye Attachment
In Stock
Sold Out
We're sorry. This item is not available at this time.
Pre Order Possible .
Low Stock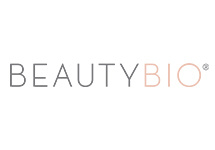 Extended-Return Item
This item comes with a 60-day return option, a special offer only available for select products that QVC specifically identifies as being eligible on QVC.com. All other terms of QVC's standard return policy apply.
Description
GloPRO is a patented facial tool with interchangeable attachments designed to help vertically exfoliate the skin, removing dead skin cells to help brighten its appearance, improve the appearance of fine lines and wrinkles, and help skin appear firmer more luminous and refined.
GloPRO utilizes small stainless steel micro-needle tips to safely condition the uppermost layer of the skin assisting in gently encouraging the skin's own natural cell turnover through exfoliation resulting in younger, smoother-looking skin.
In a consumer perception survey of 30 participants who used the GloPRO three times per week for 30 days:
-100% said they felt GloPRO was simple to use
-97% said the firmness of their skin looked improved
-97% said they feel their skin looks younger after using GloPRO
-93% said their skin tone looked more even
The Eye MicroTip attachment head is designed to help exfoliate and address the signs of aging for hard-to-reach areas under and around the eye area, "11 lines" between the brows, and "bunny lines" on the sides of nose. Plus, you'll also receive five Skin Prep Pads to help clean and condition the skin and a sample of The Ultimate Hydrating Hypervitamin Cream.
How do I use it: Cleanse skin well and pat dry. Glide GloPRO on target areas, rolling in vertical, horizontal, and diagonal directions overlapping each area. Do NOT apply pressure; the roller will do the work for you! Let the weight of the tool guide your hand. Dividing your face in four quadrants, roll over each quadrant for about 15 seconds. The GloPRO session for your entire face should last about 60 seconds. It is recommended for use two to three times a week; can be used daily. When using the Eye MicroTip attachment head, spend 15 seconds for each eye and 15 seconds between your eyebrows. It is recommended that MicroTip attachment heads be replaced every three months.
From BeautyBio.
Includes:
GloPRO Tool with 2 AAA batteries
Face MicroTip attachment head
Eye MicroTip attachment head
Five-count Skin Prep Pads
0.06-fl oz The Ultimate Hydrating Cream
Empty spritzer bottle; recommend filling with rubbing alcohol to clean tool after every use
USB adapter
Device measures 6-1/4" x 1-1/4" x 1"
UL listed adapter
Imported
Reviews & Community QA
BeautyBio GloPRO Facial Tool with Eye Attachment
is rated out of
5
by
14
.
Rated

1

out of

5
by
Tauna
from
Painful!
I've used peals and exfoliating scrubs for years so I thought I'd give this a try since on tv the women made it look so easy and effortless. I found this device to be painful! And I'm a person with a high pain threshold. I used very little pressure and the sensation is like those invisible hairs on your face are being extracted and I literally felt the pins, it's awful. Even on the next day my face feels like it has a 2nd degree sunburn. I'm sending this product back immediately based on the discomfort I experienced.
Date published: 2019-04-21
Rated

5

out of

5
by
RaineDear
from
It's A Keeper
I've been using for about ten days/two weeks, every other night, and my skin is smoother and looks better (I'm in my late sixties). My skin flared up the first two times I used it, since then it's been fine and I am pleased. After the second use I did however change ALL my facial products to fragrance-free and it seems to have made quite a difference. I never experienced any stinging from the micro-needles, guess it just depends on one's sensitivity. With a sixty day return on the item I would say give it a try, I'm keeping mine.
Date published: 2019-04-19
Rated

1

out of

5
by
Neen
from
Don't buy into this!
I am 60, fair skin that I take good care of. I don't wear make-up. I am blessed with minimal wrinkles but do have deep eleven (11) lines. Pros: The only positive is that it does NOT hurt at all. Cons: I used it once as directed with a timer. My face was beet red for four very long days. My face was so red that touching my face was painful. I spritzed my face with water to clean my face daily, letting my face air dry. I read, re-read & watched video numerous times. "Normal" to have pinkish skin with treatment. It took my face three days to turn "pinkish" & three more before I could lightly touch my face. The attachment is difficult to get on & off. Empty bottle to put rubbing alcohol in, a joke. I am infuriated to read that this is made in China & not the USA. Embrace what you've got, those wrinkles are earned. Sent it back as quickly as I could!
Date published: 2019-04-19
Rated

4

out of

5
by
Kira
from
Will Give It a Chance!
Ok....used for first time last night. IMO, it does not hurt. My products went on beautifully afterwards..(Josie and Dr D)..i just turned 67..if this helps my fine lines at ALL, I will be thrilled. I'm willing to keep it and add to my routine 2-3 x a week. BTW, the presenter and host mentioned more than once that the spray bottle would be empty, and why!
Date published: 2019-04-19
Rated

3

out of

5
by
Anonymous
from
Not Sure. My Face Hurts
So I might be writing this review prematurely for I've only used it once. Maybe I pressed a little too much, maybe I did it for too long ( though I did set a timer), maybe my skin is more sensitive than I thought, but my face is so red I look sunburned and my face hurts. It doesn't really hurt while doing it, just kind of an uncomfortable prickling. That so much didn't bother me, I get acupuncture so I'm use to needle pricks. But the afterwards. My face stings. Still does and it's been 7 hours since I did it. When I first put on face cream it burned, and when I put more on a little while it ago it still burns. So a part of me wants to send it back tomorrow another part of me says wait, try it again in a few days. So 3 stars for now. Maybe I'll write a follow up review later. It might just not be for me. Hopefully others have better results.
Date published: 2019-04-19
Rated

4

out of

5
by
Harlow2014
from
Eye attachment needs perfected.
The eye attachment is very hard to work with. The wheel actually needs to be larger (so it stands higher than the side where it connects to the glow pro) so that you can get in closer to the lash or inside corner of the eye. The face attachment works better for the eye than the eye attachment. Was surprised to find out it makes a vibration when turned on and still haven't figured out why. LOVE the body attachment!!! (sold separately) Best thing ever and it feels wonderful.
Date published: 2019-04-19
Rated

2

out of

5
by
linedancerfromca
from
Stings
Just got this & tried both heads. It did sting & used Josie's milk which burned for the first time ever! Hope I'm not too red tomorrow & able to wear makeup! I will put Josie's oil on next! Will get alcohol to put in the little sprayer. Know they said in presentation that it came empty due to alcohol being flammable. Hoping to be able to use it & see some difference!
Date published: 2019-04-19
Rated

1

out of

5
by
Dutches
from
Poorly informed during product presentation
Received my kit this morning, Sanitizing Spritzer bottle empty, I called Q's customer Service department to request a bottle, however no individual bottles are offered, was told to call the GloPro company, or send product back ( inconvenient for me) to the Q. I decided to call GloPro company, I was told the device can be cleansed with alcohol, and bottle is not shipped with alcohol due to it being a flammable liquid, this to the best of my knowledge was not mentioned during the presentation, so be aware that Spritzer bottle will arrive empty. Will do an update later after trying the product.
Date published: 2019-04-18