Algenist Concentrated Serum 1 fl. oz.
In Stock
Sold Out
We're sorry. This item is not available at this time.
Pre Order Possible .
Low Stock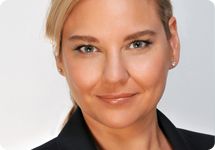 "In our clinical study, the Algenist Concentrated Serum delivered incredible results in just 10 days, decreasing the appearance of the size and number of deep wrinkles by 28% and 25%, respectively. Here's an insider tip: women in this study only used the serum once a day. I like to use the Concentrated Serum twice a day because I love the way it makes my skin look and feel. And let's be honest — when it comes to comprehensive anti-aging results, the more the better."
—Tammy Yaiser, Algenist Product Developer
Description
What is it: An advanced antiaging serum formulated with the revolutionary, patented ingredient alguronic acid to help reduce the appearance of fine lines and deep wrinkles, improve firmness, and bring radiance and luminosity back to the skin.
Who is it for: Anyone experiencing fine lines, deep wrinkles, loss of skin firmness, and a lack of overall radiance.
Why is it different: Concentrated Serum is formulated with alguronic acid, a unique, patented compound from microalgae. This rare ingredient was discovered unexpectedly by a biotechnology laboratory in San Francisco focused on researching renewable energy solutions.
How do I use it: Apply a small amount of Concentrated Serum to the entire face morning and night after cleansing. Use only as directed.
From Algenist.
Includes:
1-fl oz Algenist Concentrated Serum
Reviews & Community QA
Algenist Concentrated Serum 1 fl. oz.
is rated out of
5
by
562
.
Rated

5

out of

5
by
passion4beauty
from
my skin has never looked better!
my skin looks fabulous thanks to the syrum and collegen products by Algenist. i use this combination along with a different moisturizer and my skin looks and feels amazing. i noticed a difference with the syrum within the first week! i kept touching my skin and looking in the mirror. it looks and feels tighter! i get compliments all the time! my mom said i was aging backwards ha ha i will always use this product and highly recommend it! wish i had photos!
Date published: 2018-10-22
Rated

5

out of

5
by
pegel
from
This One Works
Have the super-size and feel super lucky. Tried/still have many other serums/moisturizers but this one only one with algeronic acid. I keep reaching for this one every morning because it is so light, soaks into skin and after using at least 2 oz of it over months (a little goes a long way), my skin looks so glowing, so much younger - I'm 62. Maybe 10 years, don't know, I don't think that way. But other morning, after putting it on as usual, I literally stopped before foundation and realized I did not even need it anymore, skin looked so good. How about that - a product that really, really works. I'm moving to this brand. I also use their liquid foundation so maybe that's been helping too but don't even need it most days.
Date published: 2018-01-13
Rated

1

out of

5
by
Gigilove
from
not pleased!
Over all like that it soaks into the skin and its not greasy but I've been having severe dryness in the corners of my mouth so I decided not to use it for a couple of weeks to give it time to heal and it took alot tlc to get it back to normal and washed my face used the serum all over my face and used algenist moisturizers and woke up with the corners of my mouth dry and cracked again so I've come to terms that its the serum doing it and i guess my skin is to sensitive to the acid thats in it and i will be sending it back its expensive stuff to have not be used
Date published: 2018-01-08
Rated

5

out of

5
by
NO NICKNAME
from
The Absolute Best Serum
There are two reasons I ordered Algenist Concentrated Serum. First,Tammy Yaiser has a special personality and as she described the serum I found myself watching and listening more closely. She spoke with a calm, grounded assurance that impressed me. Second, there are clinical reviews, not product reviews by customers. But mostly, the serum WORKS! I am so excited. My neck and décolleté wrinkles have reduced significantly, as have wrinkles in other areas. No product I have ever used has worked like Algenist Concentrated Serum. I am honestly and sincerely promoting this product above any I have ever used. Try it and see for yourself.
Date published: 2017-05-14
Rated

5

out of

5
by
dq111
from
Amazing!
I have problem areas with wrinkles and bags under my eyes. I have tried many products from different brands and nothing helped much except to improve the situation temporarily. After using this product for a couple of weeks once a day, my baggy areas under my eyes are very smooth and wrinkles have diminished significantly, the area looks smooth even when the product is not on my skin! I am completely blown away by the results, frankly did not think it was possible, I am glad I have the bottle in super size!
Date published: 2017-04-21
Rated

5

out of

5
by
Graciemay
from
Miracle in a bottle
I was fortunate to purchase this in the mega size when I happened upon it one night while watching QVC. I waited a few weeks to write a truthful review, and I have to say my skin has never looked better! I have been using this product a little over a month now, and only once a day in the morning, and today I got a good look at my face sitting in my car looking in the mirror with no make up. I couldn't believe how smooth and glowing my skin looks! My pores are much diminished and I could see a difference in my fine lines and wrinkles. I am 64 years old and feel that my skin looks at least 20 years younger! My face feels very smooth and soft to the touch. I do use other QVC skin care products on my face but I must say I think that this added that extra special touch. I will continue to buy this product. And it is a great value for this size and I only use one pump so this will last me a long time. Try it! Give it a few weeks using it every day and if you get the same results as I did, you will be so happy you purchased it.
Date published: 2017-04-14
Rated

2

out of

5
by
rosebud1951
from
ITS BEEN 30 PLUS
days and I'm still seeing no results and that is with using once a day as directed in presentation and I'm using DR D's Essential Lipid Power Infusion at night. This gets 2 stars because it does help my moisturizer hold up better but as far as results in 10 days according to their studies. Didn't happen on my face. The tests must be flawed because even after 30 days I see NO RESULTS. I will be canceling the auto ship and just use this till it is gone. It will be awhile because I got the Mega size but the system would not let me review it for that size so I'm doing it here.
Date published: 2017-04-12
Rated

1

out of

5
by
Jlimagine
from
Tired Of Empty Promises
I got the supersize bottle of this serum. It has been the ten days for promised results and I'm still waiting. There has been absolutely no change in my skin! I don't know where they get their clinical results, but I think it's time for another study. I'm tired of hearing these 10 day to two week promises on some of the beauty products sold on QVC and seeing no results. After reading reviews, I see I'm not alone. I'm going to give it 30 days just because I can but I don't have any hope I'll see a change; do then back it goes.
Date published: 2017-04-10