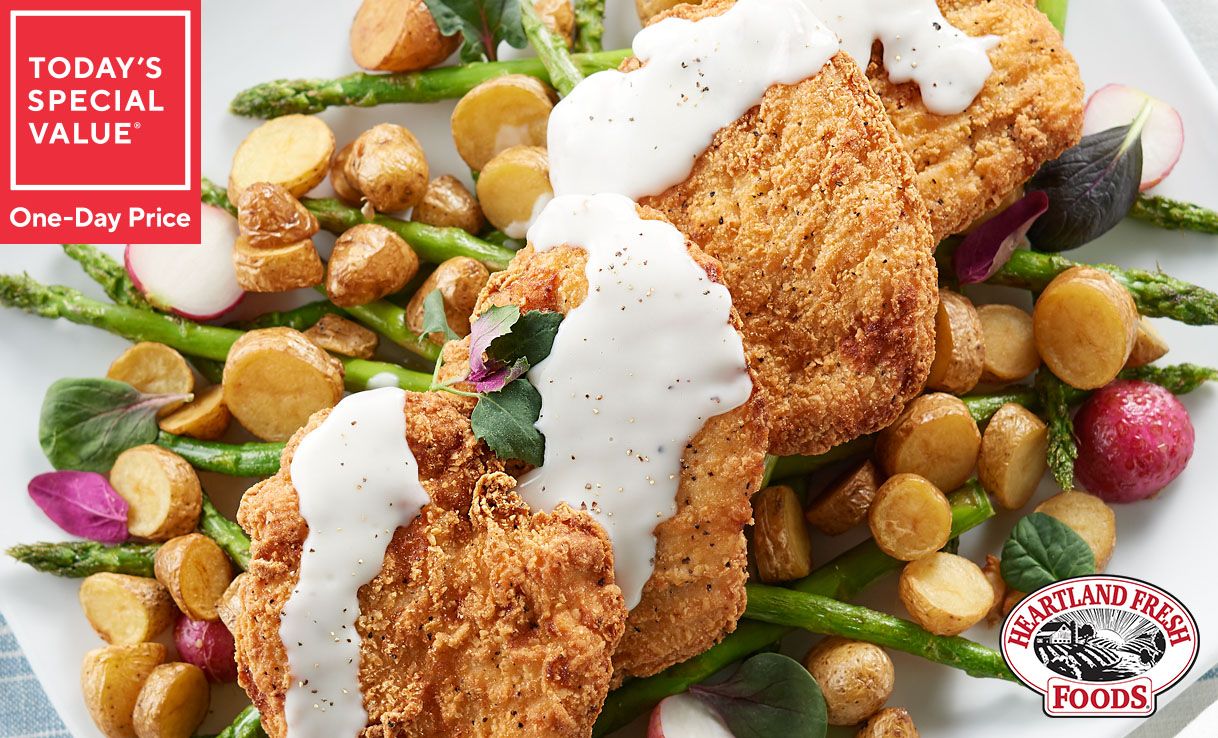 Dinner's Ready
Heartland Fresh Chicken-Fried Chicken with Gravy
Ships Free | Choice of 9- or 18-Count
Premiering Tonight
Tune in at 7pm ET on QVC® for Sweet Heritage by Carla Hall, and discover handy kitchen essentials infused with a dash of joy.
Choose your channel
QVC
QVC2
QVC3
In the Kitchen®
Calling All Beauty Buffs
Our March event is made for you, with up to 5 Easy Pays on all makeup all month long! Plus, keep checking back for new deals—like 20% off select tarte products thru 3/28.
The memories of the food we've loved and the people we've shared it with are some of our most cherished. In chef Carla Hall's case, that would be the good times, smiles, and recipes passed down from her grandmother to her own table. Join Carla for a quick and simple pickled cucumber recipe bursting with bright flavors and family history—and maybe create a new tradition with your own family!