For You, Style Fans
Let's stock that closet with feel-fabulous looks.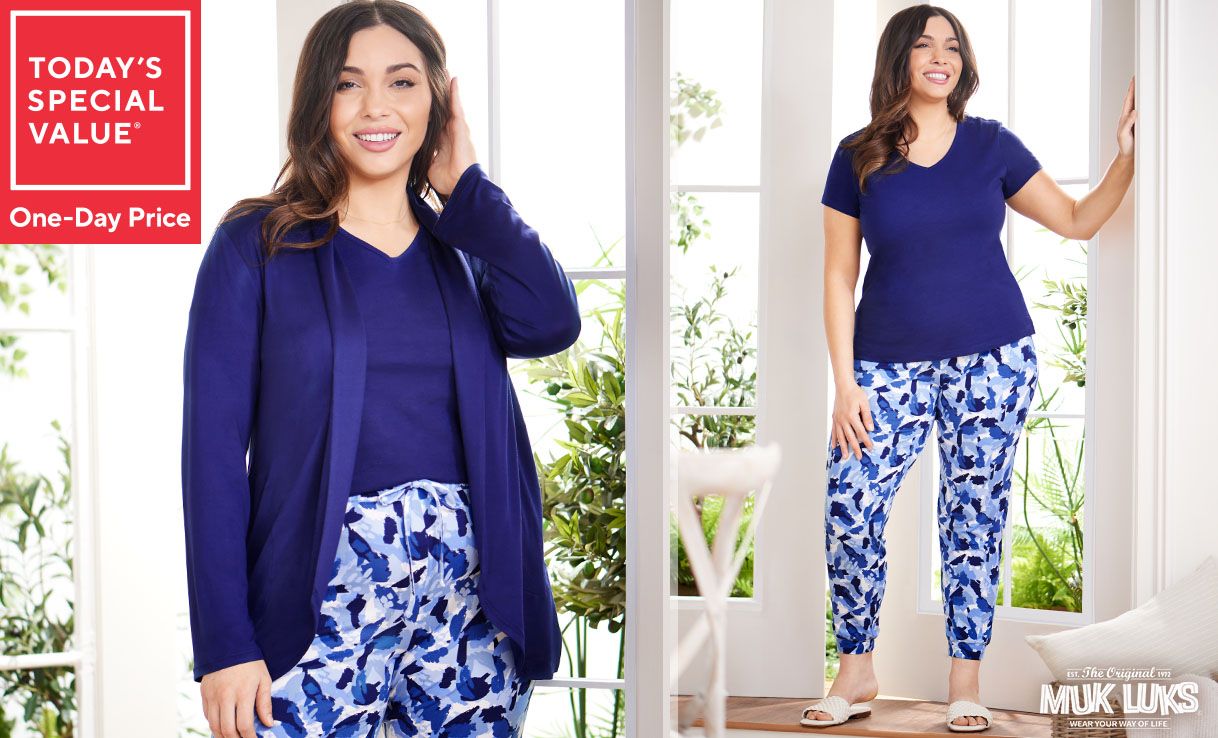 Round-the-Clock Comfort
Elevate your low-key look (& give your closet more mix-and-match potential!) with this 3-piece set.
Under $36 | Choice of Color/Print
Premiering Soon
Get a sneak peek of Over 50 & Fabulous—a new weekly series where some of our fave women will be gathering & getting real about dating, empty nesting & more.
Starting 2/3, tune in Fridays at 8pm ET on QVC® to see the show. (And visit QVC® Livestreams to catch the aftershow!).  
Choose your channel
QVC
QVC2
QVC3
In the Kitchen®
QVC Plus Much, Much More
Stream your favorites—including live channels, streaming exclusives & more—anytime, anywhere you stream. Download QVC+ for free on Roku, Fire TV, Samsung & more.