"Invent It, Sell It, Bank It!" Book Autographed by Lori Greiner
In Stock
Sold Out
We're sorry. This item is not available at this time.
Pre Order Possible .
Low Stock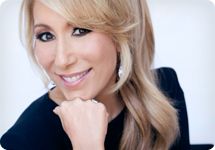 Learn More About Lori
"If you or someone you love wants to know the secrets to my success, this book is the straightforward story of what I did and a guide on positioning yourself to do it too!"
—Lori Greiner
Description
You have a million-dollar idea, but you're not quite sure how to make it a reality. Star of ABC's hit reality show Shark Tank, and 15-year veteran of QVC's Unique Creations, entrepreneur Lori Greiner introduces her new book, "Invent It, Sell It, Bank It!" Lori shares her secrets to success with a targeted 14-step process.
Lori Greiner, author
Hardcover
256 pages
Autographed by author
Copyright 2014
Reviews & Community QA
"Invent It, Sell It, Bank It!" Book Autographed by Lori Greiner
7
7
Lots of great info for the entrepreneur!!!
I loved reading Lori's book. She gives great tips on getting your product to market.
06-23-14
ok
I agree with another review that said this book has cheap paper . Also no photographs inside it . I expected more , and was a little disappointed in that aspect . Bur Lori does give good advice and I am enjoying the read
05-30-14
Only Teen in school That is reading it!
This is the best Book ever for business creators! Tells you exactly what steps to take and how to do them! Everyone Steals it so that they can read it!
05-25-14
Great read!
Very inspirational, informative and fun to read. Thanks, Lori...I've applied for my first patent!
04-23-14
Read This!
Anyone who has even the slightest inkling of inventing something should read this book. Read it BEFORE you start acting on your desire to create. Lori will save you time, money and frustration about issues she learned in the school of hard-knocks. You get the benefit of her experience. She makes you think realistically from day 1 and tells you what it takes, both emotionally and physically (energy-wise) to work toward inventing something that will sell. She leads you through every step and provides what to do and what not to do. She KNOWS what she's talking about; check out all of the inventions she either invented or is associated with, on the QVC website. Allow yourself to learn from her. Set aside your foolish pride and be HONEST with yourself about your idea and take her advice. Unless you've had a successful product, you don't know the BEST way to progress your invention from idea to successful sales. She provides specific ways to manufacture and market your invention. After reading her book, you may just have the next "Customer Top Rated" item on QVC. Give this to ANYONE thinking about inventing something, from your mom, dad, siblings, co-workers, friends, neighbors to your babysitter!
04-04-14
I loved this book
This book was such a pleasure to read and was a good deal because it is autographed by Lori and sell's for much more at other stores. Reading this book gave me the sense that Lori was truly selfless and had an honest desire to share her wisdom and experiences in order to help other's. Even if you don't have an idea, reading this book will motivate you in some way because Lori uses the best inspirational quote's I have ever seen.
04-02-14
Content Great, Printing too light
Lori, I hope you take my review postively. I ordered two books. I immediately began to read the chapters I am most interested in. The Content is excellent! BUT, the printing is too small and too light! The paper is not a good quality. Maybe you should get another publisher! I am returning the second book, I was going to give it to my Grandson. Hopefully another edition with better print? Thanks Lori, I like your products.
03-26-14