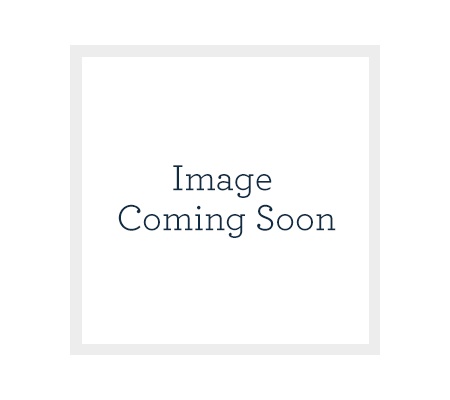 The Story Behind the Style Featuring Wendy Williams

Wendy Williams believes women need to adorn themselves. Her new line of fashion jewelry &accessories, Adorn by Wendy Williams, brings this sentiment to life with ageless looks as bold as the radio & TV personality herself. Recently, Wendy sat down with us to discuss her new collection as well as her favorite designers & her sense of fashion.

Style on Q: How involved are you in the design process?
Wendy Williams: It's important for my Wendy watchers on QVC – the people trusting my name – that I was there every step of the way getting this line together. Feeling fabric for the scarves – I love a thick waspy belt – I love a belt that accentuates my waist. Pull it tighter, no tighter, no tighter – ohhh, it's OK, breathing is so overrated. But I look good, and it works for my pocket.

Style on Q: Love your readers!
WW: Readers are wonderful. I have readers every place around the house. I have readers by every TV; I keep readers out on my Hot Topics table. People know that when I get ready to read a card I put my readers on. I get compliments on my readers. My readers are a reflection of my style and personality. They're something I wear on my show and in my everyday life. I have full–blown glasses to drive in [laughs].

Style on Q: Why are handbags so important to your collection?
WW: My handbags are fabulous. And I put a lot of stuff in my handbag – I am a busy woman! So I need my readers and cell phone. I'm still an old-school girl – I still carry a planner with a phone book with everybody's phone number. I don't have a BlackBerry. I always have a book that I'm reading, a bottle of water, and I need one bag that looks good and has all of my stuff. And hopefully with compartments and secret hideaways inside. And I don't need the straps to break while I'm in the middle of my busy workday.

Style on Q: Do you and your husband, Kevin, an executive producer on The Wendy Williams Show, commute together?
WW: We drive together in the morning. We've been married for 13 years and together for 17 years, and I've been a person in the public spotlight for the past 23 years of my life. He and I have been together during the most aggressive parts of the uphill climb. So there's something really comforting about being able to have work conversations, home conversations, or say nothing at all — which hardly ever happens. We always have something to talk about — whether it's QVC, or the day's events, or our son, Kevin.

Style on Q: How would you describe your fashion sense?
WW: I love cheetah print and bold colors. As a fashion girl, I must say, there's nothing like wearing dark colors. Honestly, I like the classics. I like a pencil skirt and a cashmere sweater – and I don't like necessarily a lot of clothes in my closet at home. I like the adornments – the jewelry, a necklace, a handbag. I think that your jewelry, your belt or not a belt [snaps] can change your look instantly. They make a big statement.

Style on Q: Who are your favorite designers?
WW: I am not a designer girl, but I do have my favorites, and ironically, my favorites are some of the longest–running designers ever in my life. Norma Kamali – I got my first Norma Kamali outfit in my freshman year in college. To this date, she is one of my favorites because she designs in that matte jersey, which is something as a college girl that I didn't have to worry about ironing. And that was a little bit fancy for classes, but to be able to go out with a nice boy for dinner and throw on something Norma Kamali.

Now as a grown woman who still doesn't have time to iron — I don't want to iron and I barely want to dry clean – wash it in cold water, hang it up – I need clothes that work for me. I also love Donna Karan, because her clothes are timeless. Aside from that, I poach a little bit from everybody. I like a Michael Kors. I like Mossimo at Target, you know? I'm willing to try a lot of people's clothes, but I do have a particular style and look. I'm not so much of a trendy girl, although I did buy a pair of feather earrings last summer and wore them once and felt cool, but they kept getting caught in my wig, and I've never worn them again.

Style on Q: What kind of shoes do you like?
WW: I love shoes. Shoes can transform a wardrobe. Flats have become my friend. I used to hate the idea of wearing flats. I love my heels. I love them to be 3", which is low for me, 4, 5, 6, 6½", yes! And I love them in all colors. But if I had to wear one shoe, it would be a classic 3-½"; stiletto, no platform, very 60's, and a pointy toe.