The Story Behind the Style Featuring Pattie Byrnes of Fit 4 U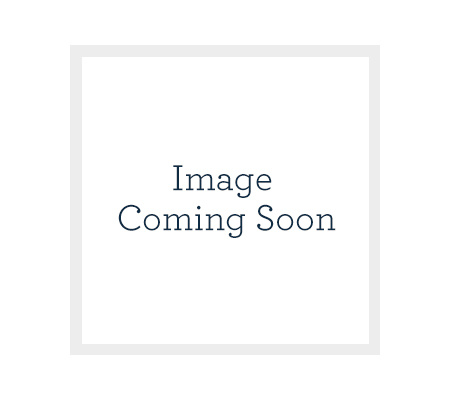 Pattie Byrnes understands how to flatter any figure. For more than 20 years, the founder of the It Figures! swimwear line has boosted women's confidence with designs & fabrics that slenderize & enhance silhouettes. Recently, Pattie took the time to discuss her new Fit 4 U collection as well as how to find the suit that's right for you.
Style on Q: What made you start designing swimwear in 1989?
Pattie Byrnes: I spent quite a bit of time on swim floors and in dressing rooms and realized that a woman tries on an average of 12 suits before she finds one that looks great on her. That coupled with the fact that sales help is minimal or nonexistent equates to frustration and sometimes trauma. I saw a big opportunity.
Style on Q: What's the secret to your company's sustained success?
PB: Listening, focus, and evolution. To me the customer isit. I listen carefully to her and respond by giving her want she asks for. By always focusing on the changing needs of the consumer, new ideas happen. We always need to evolve. Flattering figures is what I truly care about and what's more rewarding than having women feel good about themselves? I can't tell you how much it means to me when I receive letters, emails, testimonial calls, and now Facebook posts from women relating their stories of the newfound confidence they've gained in one of my swimsuits and how it's allowed them to enjoy time with family and friends again. That's why I do what I do!
Style on Q: What's the most unusual thing to have happened to you as a swimwear designer?
PB: I always brought my babies to work with me when they were small. One day, we had this fantastic photo shoot in downtown Manhattan. It was a huge open room with photography equipment, stylists, models, and photographers all around. We provided privacy for the changing models by putting up a large shoji screen. It was a bit chaotic at one point, and when I looked down at my 3-year-old son, I realized he had wandered off. I frantically began to look for him and where I found him makes me laugh till this day. I found this little boy peering through the crack in the shoji screen. I asked him, "What are you doing sweetheart?" He replied, "Looking at the naked ladies, Mama."
Style on Q: What aspects of swimwear design matter most?
PB: Quality, fit, and fashion. It sounds easy, but producing a fashion-forward, quality swimsuit that fits takes a tough taskmaster. Every suit I produce is internally constructed with meticulous attention to detail. I begin with a beautiful quality fabric and findings and manufacture them in my state-of-the-art production facilities. If a suit is made beautifully, the consumer will recognize the value and be back for more.
Style on Q: What are the most important details when shopping for swimwear?
PB: Know your size, shape, and figure concerns. Believe it or not, there are a lot of women who do not know their size. It could be because when they were younger and buying racing suits women tended to squeeze into them. My best rule of thumb, which is "industry standard," is buy one size larger than your pant size for the most comfort in a swimsuit. Our Fit 4 U hangtags help you identify the right suit for your body type. We do all the work ahead of time.

Style on Q: What do you see as the hottest design trends in swimwear for spring?
PB: Prints, prints, prints—ethnic and tribal prints, animal patterns, botanical, and graphic patterns are beautiful and trend-on for 2012. Ruffles and romantic touches such as pretty bows are flattering and feminine. Fringe and texture are also important as well as fresh silhouettes like my new romper, an update to the classic swimdress.
Style on Q: What made you create the new Fit 4 U swimwear line?
PB: I began Fit 4 U because I wanted to create something new, modern, and more in tune with the current fashion and consumer demographic trends. After scouring hundreds of emails and letters, I realized there were some new categories that needed to be addressed. So I added Fit 4 ur C's, Fit 4 ur D's, and E's, and Fit 2 Lift—all addressing the different bust issues women currently request.
Style on Q: What makes Fit 4 U different from other swimwear lines?
PB: We are the only company that specializes in designing swimwear for whatever your particular body concerns are. Because the company is made up of all women—of different sizes and shapes—we know best what other women want and need. We are painfully aware and relate to the frustrations women feel when shopping for a swimsuit.
Style on Q: What advice do you have for someone lacking body confidence?
PB: Itis your right to look great, feel confident, and be comfortable in a swimsuit. With every suit in the Fit 4 U collection, I carefully utilize trick-of-the-eye design techniques that create illusions and make a woman look slimmer. To ensure that women are covered up in all the right places, I never skimp on fabric so walking around in a swimsuit is a non-issue. All the solutions are addressed ahead of time so all a woman needs to do is slip on a Fit 4 U suit and be delighted at the transformation.
Style on Q: What's next for you and your company?
PB: As the brand evolves, we'll expand into other figure-solution products. Our customers are so vocal, providing great feedback. They'll guide us on where to go next!