smashbox Color Zoom Liquid Lipstick Duo
In Stock
Sold Out
We're sorry. This item is not available at this time.
Pre Order Possible .
Low Stock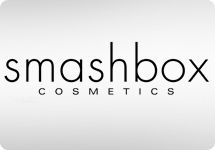 What a Savings! The Manufacturer's Suggested Retail Price on this item is $44.00,* but QVC is bringing it to you at the QVC Price of $26.50.
* The Manufacturer's Suggested Retail Value does not necessarily represent the prevailing retail price in every community, and does not represent a price at which QVC will sell a product.
Description
What is it: An amazingly unique lip color formula that delivers the opacity and color saturation you crave from a lipstick, combined with the youthful sexiness you achieve from a lip gloss. The absolute best of both worlds!
Who is it for: All women who wish their lipsticks were more moisturizing and for those who wish their lip gloss delivered more color and lasted longer.
Why is it different: Created to get lips camera-ready quickly, this ultra-creamy, cushiony formula is loaded with high-pigment color and lustrous shine that leaves lips more gorgeous than ever.
How do I use it: Glide on the color, using the wand, to softly sculpt lips. Blot and repeat for extremely long wear.
From smashbox.
Includes:
0.24 fl oz Color Zoom liquid lipstick in Glam, a berry shade
0.24 fl oz Color Zoom liquid lipstick in Luxe, a nude pink shade
Made in USA
Reviews & Community QA
A210692 - smashbox Color Zoom Liquid Lipstick Duo
27
27
Love this product!!!
Please bring back this liquid lipstick. It is fabulous and both colors are gorgeous! It stays on longer than expected,too!
02-22-11
DITTO! BRING IT BACK
I agree with others bring it back. The colors are wonderful and it is like no other .
02-19-11
bring it back!
I loved this product, the best smashbox lip gloss yet. Where did it go? Please bring this item back
10-18-10
Half of the set was nice
Loved the Glam berry shade, hated the uglr orange shade. These sets of two items are a waste because one is always a loser. The term universal color is a clue that it will not work.
09-23-10
Love, Love, Love!!
I guess the title sums it up pretty well, but this product has allowed me to get away from the harsh lip liner pencils that I used to fill in my lips with and cover with lipstick. The "softer" look of this color- with its staying power is wonderful. Sometimes I add an additional coating of a complimentary gloss over the top for even more color. The one suggestion I would make (like many other reviewers have made), is enough of the nudes- one of these colors (the "Glam" looks terrific on me, the other - the nude color, I gave away to a friend- it sure would be nice to be able to use both the colors you are paying for. I especially agreed with the reviewer who suggested that Smashbox offer a couple of options- one for "winter" skin tones, and one for "Summer" skin tones. Putting a nude gloss or lip on my ultra-fair skin just washes me out even more- I like the deep rich colors. But again, as a product- this formulation is comfortable, has staying power, and the 'Glam" was a terrific color!! Am considering buying another one (even though I will give the second gloss away again...).
09-18-10
I kept, But
This is not a lipstick, it is a gloss with a stain of color... It does not stay on your lips for long and does not look like a lipstick,,, as I said a lip stain... I am just tired of sending back items and paying for shipping.... Thanks to all the woman and girls who tell the truth about the products...
09-14-10
great product
I normally don't like lip gloss so I was kind of hesitant....but I decided to get it anyway and I am so glad I did. I am going to give one as a gift and keep one for me. It is a rich color and at the same time there is a shine to it. I would DEFINITELY recommend!!
09-07-10
Really Pretty
I really like these, although they are a bit expensive for what they are. However the colors are both really pretty even with my fair complexion, and I usually find it hard to find flattering colors. I also don't usually like glosses but the texture of these is much better, not as sticky. My only complaint is that they don't seem to last very long.
09-05-10
SAME BORING NUDE PINK
I LOVE SMASHBOX BUT I AM SO TIRED OF THE SAME NUDE PINK EVERYONE IS MAKING! WHEN WILL BRIGHT COLORS COME BACK IN LIP SHADES?????? I'D LOVE A HOT PINK LIP!
09-03-10
Love this Duo
I can see why this is customer top-rated. I have a problem with lip colors and textures. Nothing is ever quite right until now. Liquid lipstick in two great shades. I love the Luxe and the Glam is great too. They actually last well too. Smashbox hit it out of the ballpark with this one. They are like the best of lipstick, lip gloss, and lip stain. LOVE, LOVE, LOVE to quote Lisa Robertson. Thank you so much.
09-02-10
Bad Colors
I really wanted to love these but I found the colors too hard to wear. The lighter shade is very peachy/coral which totally clashes with my fair skin. The darker shade was very dark and harsh against my complexion. I liked the thick, smooth and opaque consistency but hope they come out with better colors.
08-30-10
GREAT LIPSTICK
Love the colors and texture. I am lightly olive complextion so these colors are great on me. Love the deeper, richer colors.
08-30-10