About Carolyn Pollack Sterling Jewelry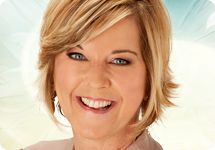 The soft, pastel shades of a country garden. The play of light on a rippling, mountain lake. The graceful, flowing curves of a wrought iron chandelier. These are the colors, textures, and shapes that catch the eye of world traveler and talented jewelry designer Carolyn Pollack.
Carolyn Pollack sterling jewelry captures the beauty and color of the places in America and abroad that inspire her. Through these influences and her connection with the women who love her jewelry, Carolyn is able to share her unique, yet accessible sense of style. Bold, colorful gemstones in richly textured sterling silver settings—some with artful brass and copper accents—become the focal point of any outfit. Her exquisite jewelry ensembles help define your personal style and complement the must-have colors of any season.
Proudly designed and made in America, Carolyn Pollack jewelry beautifully combines the influences of our great nation and global world to unite the spirit of adventure that lives in the heart of this distinctive designer.