About Dennis Basso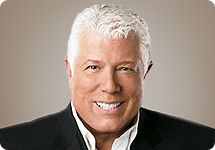 Meet Dennis Basso, one of America's premier couture-fur designers. Since starting out in 1983, Dennis has earned many accolades for his high-style sensations. Often seen on the most socially influential women, his fashions hit the mark every season.
Dennis attended Catholic University in Washington, DC and the Fashion Institute of Technology in New York. In 2002, he was inducted into the prestigious CFDA (Council of Fashion Designers of America). Five years later, Dennis joined the lineup at Mercedes-Benz Fashion Week in Bryant Park, New York and introduced an expanded line of ready-to-wear separates and dresses.
Dennis is also very much involved with the look of his homes. Decorating has evolved as a natural extension of his fashion background. His houses have been featured in the world's most important shelter magazines including El Décor, Town & Country, House & Garden, and Veranda. His love for interior design and décor has always been a large part of who he is as a designer.
At QVC, Dennis Basso has created a major market in faux fur, offering affordable and sophisticated outerwear, accessories, and home décor. In 2009, he was honored to receive the QVC Ambassador Award. A supporter of many charities, Dennis has also been recognized for his humanitarian work.
Whether he's working with luxury fur, faux fur, or other gorgeous materials, Dennis strives to create designs that combine beauty, value, and quality.
Information supplied by Dennis Basso.