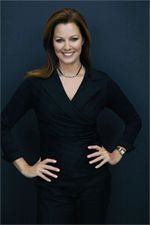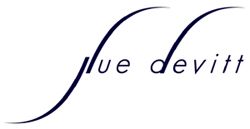 Force of Nature: Sue Devitt

Drawing inspiration from her world travels, Sue Devitt brings a solely unique perspective to the art of beauty. As the Founder and Creative Director of Sue Devitt Beauty, Sue has created a breathtakingly visual, treatment infused color and skin care collection that transcends the ordinary.

Since the Sue Devitt Beauty launch in 2000, Sue has demonstrated a passion for her profession by personally creating her own color stories that are inspired by the over 30 countries that she has visited. Profoundly touched by natural environments around the world, Devitt sources the most exquisite raw materials and creates products of the highest quality and performance using only the most advanced technology available. Her hands on involvement does not stop there…Sue is completely immersed in all aspects of the product development process, working hand-in-hand with her own private group of chemists to ensure the utmost level of superior color and treatment is achieved.

After working closely with François Nars to launch his collection in the US, Devitt was selected out of an astounding 2,000 applicants to spearhead the first-ever US launch by Awake, a Japanese beauty line created by the Kose Corporation. Devitt was heavily involved in research and development, and it was during this time that she realized that the incorporation of skin-care technology and treatment ingredients combined with excellent product performance had been seriously overlooked within the industry. With this in mind, Devitt set out to create a categorically different color collection – one that merged extraordinary colors and textures with treatment benefits that provide astonishing results. Her passion for unearthing the world's most profound ingredients lead her to understanding the beneficial role seaweed plays when applied directly to the skin. Capturing this ingredient's supreme healing and nurturing effects, and infusing it into a groundbreaking color collection, would be the foundation for Sue Devitt Beauty's success.

Today, Sue Devitt's signature Microquatic™ Hydrating Minerals is the brand's latest breakthrough. Her proprietary Microquatic technology, which utilizes the hydrating and refreshing properties of the sea encapsulated in a controlled delivery system that increases skin's moisture and vitality, is utilized throughout her collection to ensure that each color application is also a nourishing and nurturing treatment for the skin.

When not researching or developing new product, Devitt returns to the craft that will always be her first love – that of being a makeup artist. Her work has graced the runways of Versace, Dolce & Gabbana and Valentino and she has worked with the worlds most renowned fashion photographers. Devitt continues to work with her A-list clients to image them for red carpet events including the Oscars, Golden Globes, Cannes Film Festival, Toronto Film Festival and the Venice Film Festival.