About TATCHA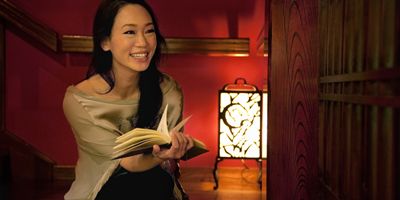 Enduring beauty is a culmination of the wisdom of centuries. TATCHA is a company from San Francisco that honors Japanese heritage with its simple, elegant skin-care collection formulated and made in Japan.
Upon completing her master's degree at Harvard University and working for several top global beauty brands, Victoria founded TATCHA to shed light on a highly evolved approach to beauty.
During a trip to Kyoto, a serendipitous encounter with a geisha ultimately led her on a path to discovering the secrets to the baby-soft skin that lies beneath the geishas' intricate stage makeup. Inspired to share these discoveries with a new generation, Victoria, who was pregnant with her first child, sold many of her possessions, including her engagement ring, to get TATCHA off the ground.
Partnering with a team of world-renowned scientists and natural thought leaders in the United States and Japan, Victoria effectively recreated the geishas' minimalist beauty regimen with fresh preparations of the most precious green teas, Okinawa red algae, rice bran, and other storied ingredients. The TATCHA skin-care collection was born. May enduring beauty and the wisdom of centuries now be yours.
Information provided by TATCHA.