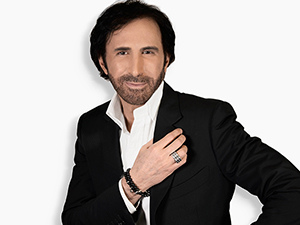 About Peter Thomas Roth
The philosophy of the Peter Thomas Roth brand is simple: breakthrough formulas yield astonishing results. Inspired by his European spa heritage and looking for effective ways to treat his own skin-care challenges, Peter Thomas Roth, CEO, founder, and formulator, launched his clinical skin-care brand in 1993. Peter has an uncanny knack for sensing what consumers want in skin care, and he travels the globe in search of ingredients that can fill their needs. Peter's customers most often tell him they like his line because, put simply, "it works!"
Peter is married to Noreen Donovan Roth, the Managing Director of Peter Thomas Roth, and they are the proud parents of two children. Peter and his family reside in Manhattan, New York.
About the Brand
Peter Thomas Roth has cemented a worldwide reputation as an innovator in breakthrough formulas. He scours the earth for the best and most powerful ingredients to deliver state-of-the-art quality at effective concentrations.
Because each product fulfills its promise, it's no wonder Peter Thomas Roth has developed a cult following of beauty insiders, celebrities, and everyday consumers. But don't take their word for it…take your own. The results will simply astonish you.
Information provided by Peter Thomas Roth.