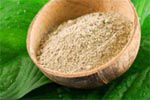 For the past decade, I've worked with thousands of ingredients, and Amazonian clay is by far my biggest beauty breakthrough. All clays are not created equal, so why Amazonian clay? As the Amazon River flows for 4,000 miles, it collects highly nutritious plant and fruit extracts. The clay gathers in the river's basin, where it's at a high nutrient concentration. The sun naturally bakes the clay, locking in plant and fruit nutrients. Then the clay is shaved down into a finely milled powder and infused into tarte's innovative formulas.
Amazonian clay is only one of the exceptional beauty products I've developed over the past decade. I've always believed that makeup should not only make you look great, it should nourish your skin. That's why I created tarte.
xoxo,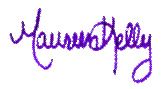 Information provided by tarte.