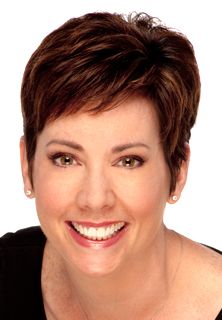 philosophy's mari lyn answers your frequently asked questions about hope and miracle worker.
q: what's the difference between the hope and miracle worker lines?
a: our hope products are treatment-based moisturizers and provide the foundation for healthy skin. not only do they provide excellent moisturization, they also address some of the most common skin concerns such as fine lines, uneven skin tone, and rough texture. rich in antioxidants and other active ingredients, they're aimed at helping to prevent and reduce the first signs of aging. miracle worker addresses multiple aggressive signs of aging: lines that are more noticeable and turning into wrinkles, dullness that's more evident, and skin that's increasingly challenging to hydrate.
q: how do i know when it's time to start using miracle worker?
a: if you are concerned about the signs of aging, it's time. if you have advanced anti-aging needs, it's definitely time. again, you'll know if lines are more noticeable and turning into wrinkles, dullness is more evident, discoloration and loss of elasticity are concerns, and retaining moisture is increasingly challenging.
q: can i use both hope and miracle worker products?
a: sure you can. some customers want something a little more lightweight during the day and like to use hope in a jar or when hope is not enough facial firming serum under makeup. then, at night, incorporate the miracle worker concentrate and moisturizer (with the retinoid pads, of course).
q: which miracle worker product should i start using first?
a: if you had to choose only one product from the miracle worker collection, start with the retinoid pads. clinical studies show that noticeable results can be seen within one week of use. then, incorporate the moisturizer, followed by the concentrate and antioxidant pads.
q: what's your skin care routine?
a: below is what i'm currently using, and i love the results! my skin continues to improve beyond expectations.
morning
the microdelivery exfoliating wash — it gently but deeply cleanses as it exfoliates
miracle worker miraculous anti-aging antioxidant pads
miracle worker miraculous anti-aging retinoid eye cream
miracle worker miraculous anti-aging concentrate
miracle worker spf 55 miraculous anti-aging fluid
evening
purity made simple one-step facial cleanser, with my Clarisonic!
miracle worker miraculous anti-aging retinoid pads
miracle worker miraculous anti-aging retinoid eye cream
miracle worker miraculous anti-aging moisturizer
weekly
the microdelivery peel at least once a week — i love how it makes my skin immediately feel incredibly soft with a healthy-looking glow
hope springs eternal deep sea revitalizing mask — once a week or every other week