philosophy super-size head to toe hope duo
In Stock
Sold Out
We're sorry. This item is not available at this time.
Pre Order Possible .
Low Stock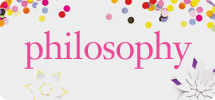 All-day, All-body Hydration
Description
Make a lasting decision for your skin. These luxurious philosophy favorites pamper you with head-to-toe hydration--and they're presented in super-sizes that last and last!
What is it: A moisturizer duo--one formulated for the face and the other formulated for the body--designed to give you smooth, healthy-looking skin from head to toe.
Who is it for: All skin types. Anyone searching for the perfect moisturizers for face and body; anyone who wants hydrated, smooth, healthy-looking skin; and anyone seeking philosophy's signature healthy-looking, rosy glow.
Why is it different: hope in a jar is an antioxidant-rich facial moisturizer with a unique souffle texture that hydrates as it gently exfoliates, revealing smoother, healthier-looking skin.
Inspired by philosophy's world-famous hope in a jar moisturizer, hope in a jar advanced skin-smoothing body lotion provides total body hydration. This lightweight, fast-absorbing body lotion provides long-lasting moisture, gentle exfoliation, and advanced skin-smoothing benefits for skin that feels noticeably softer and more supple.
Together, this super-sized duo gives skin a drink of water from head to toe.
How do I use it: Apply hope in a jar original formula moisturizer for all skin types to a clean face one to two times per day. Follow with your favorite philosophy eye cream (not included).
Apply a generous amount of hope in a jar advanced skin smoothing body lotion onto skin with fingertips. Massage in gently with a soothing circular motion.
From philosophy.
Includes:
8-fl oz super-sized hope in a jar original formula moisturizer for all skin types
32-fl oz super-sized hope in a jar advanced skin-smoothing body lotion
Reviews & Community QA
philosophy super-size head to toe hope duo
is rated out of
5
by
85
.
Rated

1

out of

5
by
just a girl
from
Yellow And Watery
I have been using both for years , and have had it on auto D. This is the second shipment that has been delivered that is yellow , runny and foul scented . Along with the body lotion , that to is very yellow and has the sent of being rancid. It's apparent that I am receiving old stock. If I was new to this product I would just think that it is of poor Quality. But two separate liveries of the same rancid product. I just got this in the mail yesterday evening I just opened it this morning I'm now boxing it up and sending it back and will not be re-ordering from QVC on this product I will have to go to the brick-and-mortar store so that I can be sure what I am buying is fresh ,such a shame. somebody really needs to check items and dates of how long they have been sitting on a shelf before sending to a customer . Very disappointed two times in a row is ridiculous.
Date published: 2016-03-25
Rated

5

out of

5
by
Susan in Florida
from
Love this duo
My 66 yr. old legs and arms love this duo, Takes away my wrinkles and crepey looking skin on my body., Will not be without ,Have this on AD. Love it. Thanks Philosophy and QVC.
Date published: 2015-08-16
Rated

1

out of

5
by
debbaclanton
from
Not the same
The body lotion is okay, though it takes too long to rub in. I have very dry skin, so it seems the lotion would absorb more quickly. The cream in the jar is not what I got before Coty bought the company. I don't find the scent to be different, but the product does not feel the same. It applies nicely, but in the morning my face feels greasy, especially around my nose. I never had that issue with the old cream. My auto-delivery order has been cancelled. Much seems to have changed with Philosophy since the sale of the company and not in a good way.
Date published: 2015-03-18
Rated

1

out of

5
by
Raindog
from
What happened to the scent?
I've used this lotion a few times before, loved the scent so I ordered it again, in July. It smells awful. Did I get a bad batch or did Philosophy change the formula? Won't order again if this is the new scent. Lotion doesn't feel as creamy.
Date published: 2015-02-19
Rated

1

out of

5
by
shopgirltoo
from
Disappointed in product
I purchased this product in July and was happy to get the savings in buying the super-size however in December the hope in a jar started having an unpleasant smell and so it is no longer pleasant to use and unfortunately I am no longer able to return it. All things considered it was a very expensive purchase when you cant finished using the product you have paid for. I am very unhappy with my purchase.
Date published: 2015-01-16
Rated

1

out of

5
by
katydid
from
terrible smell
I am not sure what is so good about this product! I wouldn't consider the face creme or body lotion to be superior to almost any other similar product purchased for much less! To me they smell like formaldehyde. BIG DISAPPOINTMENT..especially for what the price was!
Date published: 2014-12-09
Rated

5

out of

5
by
suzinfla
from
Love this!
A couple of years ago, I ran out of my jar of Hope. I'd accumulated many samples of other products, and figured I'd just roll with those for a while. Mistake! My skin started looking really tired, really fast. Since then, I won't go without this. So yes, this seems pricey--but these humongous tubs will last me at least a year or so, even with really liberal use. I have a gazillion fragrance allergies, and this doesn't bother me. In fact, I really like the smell--it's clean. It reminds me a teeny bit of the Noxema my mom used to wash with when I was a kid. As for the body lotion? I love it. I live in humid Florida, and many lotions feel like a plastic bag on my skin.
Date published: 2014-12-01
Rated

1

out of

5
by
FromtheMidwest
from
Questionable Shelf Life of Product
I wasn't out of Hope In A Jar when this was featured as Today's Special Value but was told by Philosophy that their products have a 2 year shelf life, so it was such a good value that I ordered it. By the time I was ready to use it when I opened the jar (these big size jars are NOT sealed like the smaller ones) the product had separated and was half liquid and had turned a yellowish color. It had been stored in a dark closet that was climate controlled. I was certainly past my 30 day return period but thankfully QVC did allow me to return it. I would not recommend buying such a large size jar. Alittle of this product goes along way - a jar this size is going to last way too long. If the jar I purchased turned rank without ever having been opened, I wonder what one might do that is exposed to air and your fingers daily. The Hope In A Jar for Body was OK but does not have a very pleasant fragrance. I'm a Philosophy girl but would not recommend this large size set.
Date published: 2014-11-02