philosophy purity made simple facial cleanser 16oz.
In Stock
Sold Out
We're sorry. This item is not available at this time.
Pre Order Possible .
Low Stock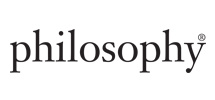 philosophy: we come into this world with all the right instincts. we're innocent, and; therefore, perceive things as they should be, rather than how they are. our conscience is clear, our hands clean, and the world at large is truly beautiful. to begin feeling young again, we must feel clean. to feel clean we must cleanse ourselves daily with a little soap, lots of water, and love each step of the way.
Description
What is it: A deep-cleaning but gentle 4-in-1 emulsion that removes every trace of makeup, dirt, oil, and debris in one step.
Who is it for: Anyone shopping for the cleanest and best skin of his or her life.
Why is it different: philosophy knows that when a cleanser is well formulated, there is no reason for the second step of toning. The deep-cleansing agent in this fragrance-free formula acts as a remover, cleanser, toner, and light hydrator, all in one easy step.
How do I use it: Apply to a dry or slightly damp face. Massage for 30 to 60 seconds. Rinse thoroughly.
From philosophy.
Reviews & Community QA
philosophy purity made simple facial cleanser 16oz.
is rated out of
5
by
1066
.
Rated

5

out of

5
by
AngeNicK
from
Favorite Face Cleanser
This has been a true favorite of mine for years. It removes all makeup, including my waterproof mascara and eyeliners. It has a nice texture and leaves skin soft.
Date published: 2018-01-23
Rated

4

out of

5
by
NikB
from
good but does not remove eyeliner
This is a good product, removes makeup nicely and my face feels clean and does not break out. It is gentle and I would buy it again. One caveat, while it removes mascara nicely, it does not remove eyeliner (excluding liquid eyeliner). All the presentations on air show a model cleaning her face and them wiping off her eyeliner with a towel. Unless you plan to use a towel, none of these cleansers (including the new IT cleanser) remove eyeliner.
Date published: 2018-01-19
Rated

4

out of

5
by
glitzyshopper
from
nice cleanser
I used the mini size that came with the beauty advent calendar and liked it enough that I decided to buy this full size version. It has a slight medicine-y smell which you have to get used to when you apply the cleanser but by the time you've rinsed it off, you forget about the scent. The scent is only present when applying the cleanser, it doesn't linger after you've washed your face. I like that it doesn't leave a residue afterwards and my face doesn't immediately feel supertight after I've dried off my skin but before I've applied moisturizer. And it's a cleanser that my teenage son can use without complaining about it being too girly and it's gentle for his skin. I'm not going to lie though, I do feel a certain way every time I know my husband uses it only because he likes to use way too much and therefore is wasting my cleanser that I bought and he uses for free! I took away a star because I think it is WAY OVERPRICED, especially when you have a moocher husband.
Date published: 2018-01-10
Rated

1

out of

5
by
NewYorker
from
caused dermatitis!
I received a sample of this product with a purchase. Normally I love philosophy products and they've been great for my skin. However, this product made my entire face break out. I don't have sensitive skin and I've actually used a sample of this before that didn't cause any issues, so I wonder if there was a defective batch. I noticed another reviewer said that he/she has used this product before and recently had a break-out, so I think there was a defective batch. Either way, not happy to have bumps all over my skin. Also, I'm Black, so the residual scarring is going to take months to face away.
Date published: 2017-12-15
Rated

4

out of

5
by
KJGR77
from
Great Cleanser But Doesn't Remove My Mascara
This was my first Philosophy purchase. I think I will reorder as it is cleaning very well. But I do have some pros and cons: Pros: My face has never felt cleaner ever. Wow. First use and I was shocked how clean my face was. Made me realize how poor of a job my prior cleanser was doing. I also really like the unique scent. Cons: Does not remove mascara as advertised. One of the main reasons I purchased this was to replace all other facial cleansers. I must still use eye makeup remover because this product doesn't work on my Mally Waterproof mascara. Also, product was advertised as leaving skin feeling dewy. My skin, tho cleaner than ever, feels slightly stripped and in need of moisturizer soon after.
Date published: 2017-11-26
Rated

5

out of

5
by
TaraFin
from
Has anyone else had a reaction?
I recently bought this and I am in LOVE with the way it makes my face feel. However, the past week my eyelids have broken out in some sort of red itchy rash. Anyone else have this issue? I'm hoping it's not the face wash, because I absolutely love it.
Date published: 2017-10-27
Rated

1

out of

5
by
K9Lover
from
Too Runny
I've used this product for years. I liked it so much, I got my daughters and granddaughter to use it as well. I always found the consistency to be thick and rich. However, the bottle I received from QVC in August is thin and runny. I can't get the product to stay on my Clarisonic brush. It's no where near the same high quality it use to be. What's happening to QVC's quality control? I'm very disappointed and won't be reordering.
Date published: 2017-10-23
Rated

2

out of

5
by
Overseasphilosophygirl
from
Another great product changed.....
I have been using Purity for over 10 years. The last bottle I ordered had a very strong alcohol smell. Low and behold I checked the ingredient list with an older bottle and found a complete formula change. Without notice as well!!! Do they think we won't notice???? The new formula has so much alcohol that I wouldn't even attempt to remove my eye makeup with it....Oh well. Add it to this list of once an incredible product now changed for the worst.
Date published: 2017-10-17