philosophy purity made simple cleanser 8 oz.
In Stock
Sold Out
We're sorry. This item is not available at this time.
Pre Order Possible .
Low Stock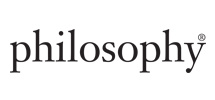 philosophy: we come into this world with all the right instincts. we're innocent, and; therefore, perceive things as they should be, rather than how they are. our conscience is clear, our hands clean, and the world at large is truly beautiful. to begin feeling young again, we must feel clean. to feel clean we must cleanse ourselves daily with a little soap, lots of water, and love each step of the way.
Description
philosophy knows that when a cleanser is well formulated, there is no reason for a second step called toning. purity made simple is a 4-1 make-up remover, cleanser, toner, and light hydrator in one easy step. purity made simple is a philosophy best seller & must have for anyone shopping for the cleanest & best skin of his or her life. Take a small amount of "purity made simple", a little water and begin to cleanse. Receive (1) 8 oz. purity made simple. simple. Made in USA.
Tune in to QVC for philosophy - beauty
Wednesday, February 21, 2018 from 10 – 11 a.m. ET
Reviews & Community QA
philosophy purity made simple cleanser 8 oz.
is rated out of
5
by
967
.
Rated

1

out of

5
by
NewYorker
from
caused dermatitis!
I received a sample of this product with a purchase. Normally I love philosophy products and they've been great for my skin. However, this product made my entire face break out. I don't have sensitive skin and I've actually used a sample of this before that didn't cause any issues, so I wonder if there was a defective batch. I noticed another reviewer said that he/she has used this product before and recently had a break-out, so I think there was a defective batch. Either way, not happy to have bumps all over my skin. Also, I'm Black, so the residual scarring is going to take months to face away.
Date published: 2017-12-15
Rated

5

out of

5
by
fenfer
from
Best purchase
I love this product through the years I have used another product but this is the best thank you
Date published: 2017-12-05
Rated

5

out of

5
by
Talentedcook
from
BEST FACIAL CLEANSER!
I believe Purity is the best facial cleanser on the market today; says this die hard makeup & skincare junkie! It's a simple routine, that smells fantastic (like purity if it had a smell) & lasts forever. I guarantee you won't be disappointed! Enjoy!
Date published: 2017-11-13
Rated

5

out of

5
by
TaraFin
from
Has anyone else had a reaction?
I recently bought this and I am in LOVE with the way it makes my face feel. However, the past week my eyelids have broken out in some sort of red itchy rash. Anyone else have this issue? I'm hoping it's not the face wash, because I absolutely love it.
Date published: 2017-10-27
Rated

2

out of

5
by
Overseasphilosophygirl
from
Another great product changed.....
I have been using Purity for over 10 years. The last bottle I ordered had a very strong alcohol smell. Low and behold I checked the ingredient list with an older bottle and found a complete formula change. Without notice as well!!! Do they think we won't notice???? The new formula has so much alcohol that I wouldn't even attempt to remove my eye makeup with it....Oh well. Add it to this list of once an incredible product now changed for the worst.
Date published: 2017-10-17
Rated

5

out of

5
by
chrisphia
from
must have
I tried different cleansers. But I'm in love with Purity. I also use it with my clarisonic mia2, Its the best!
Date published: 2017-09-18
Rated

5

out of

5
by
Drmusicmd
from
Be still my ❤️
This product is EVERYTHING! Removes makeup with ease, and doesn't leave my skin feeling extra dry. I have sensitive, dry skin, and I swear I hear my face thanking me after each use. I've tried MANY cleansers in the past that have all left much to be desired. I may very well NEVER AGAIN use another cleanser as long as I live! If I change to a new product, God himself would probably have to make it, hand deliver it, and personally apply it to my face! To be honest, I think He just may have had a hand in Purity's development anyway :-) . I was so pleased with it, I shipped one to my mom and cousin in Cali. I know everyone's skin composition is different, but I recommend at least trying the small travel size first. You too may begin a new facial cleanser love affair! If you are concerned about the price tag, a little goes A LONG WAY! I believe I bought a large bottle (with the pump) near the beginning of the year, and it's not yet at the halfway mark (it's mid Sept. now). I foresee it lasting well into the new year. BTW, I usually don't write reviews for items (I think this is only my 3rd review of a product EVER), but I felt I had to share. Happy facial cleansing!
Date published: 2017-09-14
Rated

5

out of

5
by
NewFoundLove
from
Complection life saver!
Most of my life I've been a single mother and money prevented me from splurging on skin care. So, I always settled for drugstore brands. Finally, this year I decided I was done settling for mideocre skin and products. After reading many reviews I decided Philosophy was my leap of faith for achieving a complexion I loved. Purity has literally changed my life. It's 100% hands down, the best facial wash EVER. It's convenient as it's also a makeup remover, simplified one step process. But, that's only the beginning of my new complexion journey. Literally the very first use, I noticed a firmer, brighter, more even toned and textured skin. It left my dry and dull skin feeling hydrated and not tight and dried out, simply glowing. I've expanded my Philosophy product family and I adore all of it. I never thought I would achieve a healthy, moisturized, clear and toned complexion, but Philosophy's Purity Made Simple has given my face a new life and it's one I'm so very happy with. THANK YOU.
Date published: 2017-09-14