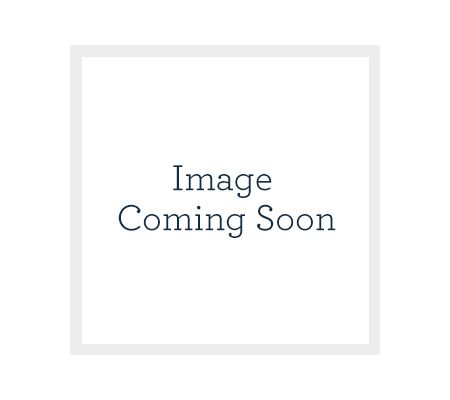 Q&A with Meredith Laurence

Quisine: For all those Aspen newbies, how would you describe the FOOD & WINE Classic in a nutshell?

Meredith Laurence: In a nutshell, the FOOD & WINE Classic is the country's largest and most exciting celebration of food and wine, attended by all the top chefs, sommeliers, and mixologists in the country! At the Classic, there are seminars given all day long by these chefs and wine experts that are not just educational, but entertaining as well. People get to watch chefs prepare foods before their eyes and get to taste and compare wines described by the experts. The only downside is that there are too many seminars and not enough time! There are also grand tastings every day of the weekend. The grand tastings are where everyone at the Classic congregates in the big tents in the center of Aspen to check out all the latest new foods, wines, and cocktails.

Of course, when you get a group of top chefs together, there are parties...lots of parties! Aspen comes alive with people and activity for that weekend in June, and that activity goes well into the morning hours. Different chefs host different parties all over the city. Again, the downside...too many parties, not enough time! Overall, the weekend is a huge celebration of food and wine, and the roles they play in our lives.

Quisine: This will be David's first year attending the event, but you're a veteran. How many years have you been going?

ML: I've known about the FOOD & WINE Classic for years, but have only been lucky enough to attend the event for the past two years. It's a very exclusive affair in a beautiful location. Food professionals and home cooks alike dream of going to the FOOD & WINE Classic. It's exhilarating and reinvigorating to be around that much culinary talent, and new ideas flow as freely as the wine. On top of all that, Aspen is gorgeous in the summertime. The mountains are green and the views from the top are spectacular.

Quisine: What are you most excited about this year?

ML: What I'm most excited about this year with regards to the FOOD & WINE Classic is the same thing I'm excited about every year…what's new! The Classic is the best venue to see what trends chefs are into, what new wine regions are popping up on the map and getting attention, and what crazy new cocktails the mixologists have dreamed up. That is what makes the Classic exciting — you're always going to learn something new. Plus, the fact that you might run into any number of celebrity chefs on the street, and might even share a glass of wine with some of them, is super exciting too. I've also made several friends at the Classic and I'll get to chat with them again. My friend and cheese expert Laura Werlin will be there. I'll get to see Jacques Pépin and his daughter, Claudine, who are so lovely to chat with. José Andrés will be at the Classic again this year, and he's always a hoot. It will be great to see my friends at FOOD & WINE, too — Dana Cowin (the editor-in-chief), Gail Simmons (my fellow Canadian friend and judge on Top Chef), and Kate Krader (the restaurant editor). This year, QVC has a large booth inside the tents where people can test their wine knowledge, and check out some of our cookware and programming. I'm really looking forward to chatting with our customers there. Really, I'm just excited about the whole thing!

Quisine: You'll be giving our customers a behind-the-scenes look at what's happening at the festival. What kinds of things can customers expect to see from Aspen?

ML: I feel very lucky to be able to share my FOOD & WINE Classic experience with all our QVC viewers. So, I'm ready to go with my laptop, my iPhone, and my Flipcam. I'll be blogging on my QVC.com blog, tweeting under @bluejeanchef, posting photos of myself with celebrity chefs on my Blue Jean Chef Facebook page, sending back videos of anything I see that's interesting, and of course I'll be In the Kitchen with David at Noon ET on Sunday, June 19. I'd love for people to let me know what sorts of things they'd especially like to see from the Classic, or which celebrity chefs in particular they'd like me to hunt down. Viewers can let me know their wishes on my Blue Jean Chef Facebook page and I'll do my best!

Quisine: You'll be hobnobbing with the culinary elite — can you give us the inside scoop on some of your favorite chefs? Do you know any of them personally?

ML: There are so many chefs at the Classic that I don't know where to begin. Of course, one of my favorite chefs who'll be in attendance is Lidia Bastianich. I first met Lidia back in 2002 or 2003 at the Women Chefs and Restaurateurs conference in Cambridge, MA. She was so nice then, and is still lovely today. She will be fun to hang out and chat with.

As I mentioned, Laura Werlin is also a friend I met through the Classic. She's the country's cheese expert and wrote a great little cookbook called Great Grilled Cheese and another all-encompassing book called Cheese Essentials. Her latest book, Grilled Cheese, Please, recently appeared on In the Kitchen with DavidSM and has some amazing sandwiches in it! It's always fun to catch up with Laura to find out what the latest, greatest cheese is out there. You'd be surprised how many new cheeses enter the market each year.

This year Judy Rodgers is going to be at the Classic. Judy was the first chef I worked for way back when at Zuni Café in San Francisco. Judy spent time with the famous Troisgros brothers in France before becoming the lunch chef at Chez Panisse, the country's foremost restaurant promoting local, organic foods. Judy has been the chef at the San Francisco landmark Zuni Café for about 25 years. It will be great to see her again.

On the wine side of things, I'm really looking forward to seeing Ray Isle again. Ray is the wine editor at FOOD & WINE magazine. He is a fun guy with a lot of knowledge about wines of the world and is full of wine-tasting tips.

There are quite a few chefs I've met before that I hope to be seeing again: Ming Tsai, Jacques and Claudine Pépin, José Andrés, Andrew Zimmern, Michel Nischan, and Thomas Keller. José Andrés just won the James Beard Award (culinary equivalent to the Oscars) for Outstanding Chef. That's a huge honor and with eight restaurants, he is very hot right now. Andrew Zimmern is so interesting. He's the host of Bizarre Foods with Andrew Zimmern and Andrew Zimmern's Bizarre World. He's always just finished eating something extraordinary and is a wealth of knowledge. Michel Nischan does a lot of work for good. He is a restaurant owner in Westport, CT, but also the CEO of Wholesome Wave which does its best to promote sustainable farming and nourishing neighbors through increasing accessibility to locally grown, healthy fresh foods. He is an inspiration.

Then there are all the chefs and wine experts that I'd love to meet. I'd love to meet Susan Feniger. She was one of the Too Hot Tamales and was also on Top Chef Masters. She is one of the country's authorities on Latin cuisine and has three restaurants with her business partner, Mary Sue Milliken. I'd also like to meet wine experts Andrea Robinson and Belinda Chang. Robinson was the first woman to be named Best Sommelier and one of only 17 women to have the title Master Sommelier. Belinda Chang just won the James Beard award for Outstanding Wine Service for The Modern in New York City, where she is the wine director. They would be interesting people to chat with.

I know that all in all, I won't have time to see everyone I'd like to see, but one thing's for certain...I won't be bored!