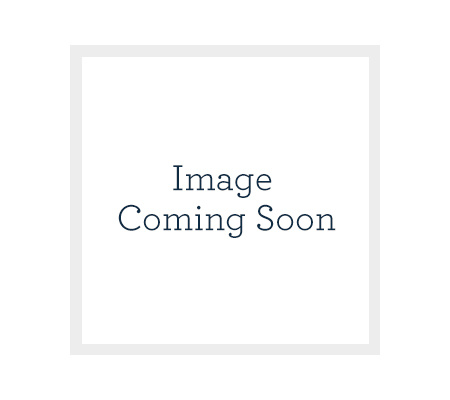 Boeuf Bourguignon (aka Beef Burgundy)
This crowd pleaser may take a little time, but trust us-it's well worth the wait!
Beef Burgundy
Ingredients:
4 lbs beef stew meat
4 cups good-quality French Burgundy wine
1/3 cup extra virgin olive oil (EVOO), divided
8 slices lean bacon, chopped
1 cup flour
Salt and freshly ground black pepper
1-1/2 lbs white mushrooms, halved
2 fresh bay leaves
4 large carrots, peeled and cut into 1-inch chunks
4 ribs celery, sliced
4 large garlic cloves, chopped
4 cups beef broth
2 boxes frozen pearl onions (10 oz each)
1/2 cup parsley, chopped
Directions:
Preheat oven to 325°F (you can also make this recipe on the stove). Combine the beef and the wine in a resealable plastic bag or container with a lid. Marinate the beef in the wine for 3-8 hours, giving the beef a stir every now and then so that it marinates evenly. Strain the beef from the wine, reserving the wine, and pat the beef dry.
Heat a large Dutch oven over medium-high heat with two tablespoons of EVOO. Add the bacon and cook until all the fat has rendered out and it is crispy. Remove with a slotted spoon to a paper towel-lined plate and reserve.
Scatter the flour out onto a plate and season it with salt and pepper. Coat the beef in the flour, making sure to shake off any excess. Add the beef in batches to the remaining fat in the pan, adding more EVOO as necessary. Once the beef is brown on all sides, remove and reserve. Add the mushrooms and bay leaves and cook until golden brown, about 8-10 minutes. Add the carrots, celery, and garlic and cook for another 4-5 minutes. Season with salt and freshly ground black pepper. Deglaze the pan with the reserved wine from marinating the beef, scraping up all the browned bits. Add the beef stock, bring to a boil, and cook for 5 minutes. Add the browned beef back to the pan with the pearl onions and bring the pot up to a simmer. Pop it in the oven for 1-1/2 to 2 hours. If cooking on the stove, turn the heat down to medium, cover with a lid, and simmer for about one hour, then remove the lid and continue to simmer for another 1/2 hour.
To check and see if the beef is tender, poke a piece with a fork-the beef should easily pull apart. If the sauce is not thick enough to your liking, turn the heat up to high and reduce the liquid until it reaches desired consistency. Fish out and discard the bay leaves, then taste and readjust seasonings. Pour into a serving bowl and garnish with the crispy bacon and chopped parsley. Serves 8-10.
© 2013 Ray Marks Co. LLC. All rights reserved.
---
Get It to Make It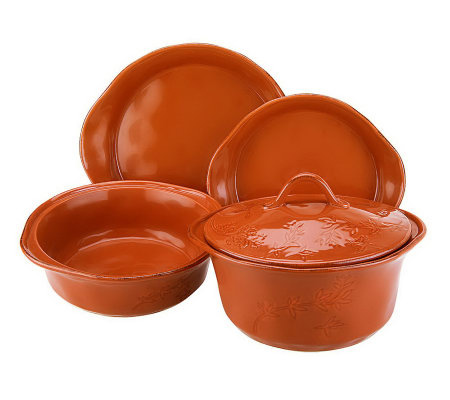 K39017 • Rachael Ray Cucina Rustica 5-Piece Stoneware Baker Set
QVC Price: $66.00