Text Ordering makes placing an order as easy as text messaging a friend. Want to learn more? Take our tour below, or skip right to our instructions. Message & data rates apply. Please contact your provider for any applicable text message costs. When using QVC Text Ordering, you understand and agree that we'll send confirmation and order-related texts to the number used to place the order. Texts may be sent using an automatic telephone dialing system and SMS or MMS technology. Number of messages depends on the number of orders placed. You're not required to sign up for QVC Text Ordering (or for any other text messages from QVC) to make a purchase. Text "STOP" to 78246 ("QVCGO") to opt out. You may stop using QVC Text Ordering at any time.
By signing up, you confirm that you have read and accepted the Terms & Conditions and Privacy Policy of this service.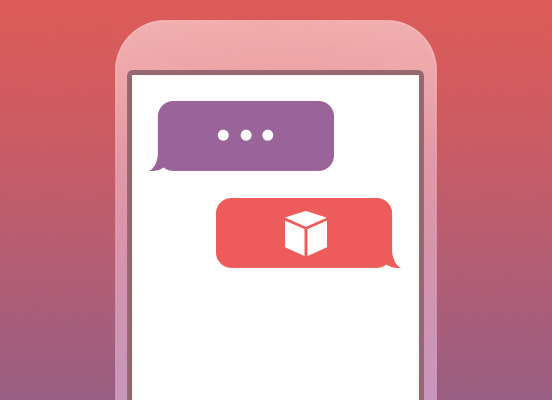 Ordering Products via QVC Text Ordering
Using your cell phone:
Text the item number you'd like to buy to 78246 (QVCGO).


We'll reply with a message confirming the item number and the total cost of the product, including standard shipping & handling and tax.


Reply with your QVC PIN to verify your order. The default shipping and payment information on your account and quantity of "1" will be used.


Once your order information is confirmed, you'll receive another message with your order number and estimated delivery date. That's all there is to it! If you choose, you can continue shopping—just text message the next item number you're interested in purchasing.
 
Please note: If you don't enter your PIN within 10 minutes, your order will automatically be cancelled. You may also text "CLEAR" to cancel your order before your purchase has been completed.
Need help? Check out our Frequently Asked Questions & Important Information or text "HELP" to 78246 ("QVCGO"). Terms & Conditions apply.
Mobile Keywords
For an even faster way to get product information, see the current show on air, add items to your Wish List, and more, use our mobile keyword feature!