bliss Poetic Waxing At-Home Hair Removal Kit
In Stock
Sold Out
We're sorry. This item is not available at this time.
Pre Order Possible .
Low Stock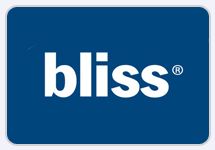 Lock in the savings! Order on Auto-Delivery and receive the first shipment promptly with additional shipments approximately every 90 days for as long as you remain in the plan at the low Today's Special Value® price. Each shipment will be billed separately at the above price, plus shipping and handling and any applicable taxes, for as long as you remain in the plan; no obligation to continue the plan; cancel anytime.
Description
What is it: A safe and effective, low-temperature and aromatherapy-based hair removal system that makes at-home, head-to-toe waxing comfortable, convenient, and easy.
Who is it for: Suitable for use on nearly any part of the face or body.
Why is it different: Used in Bliss spas, this colorful, stripless, aromatherapeutic wax--which comes in a microwavable cup--lets you see where you apply it. The wax shrink-wraps the hair to pull it straight out from the root. It can even grab the shortest, coarsest, and most stubborn growth that other waxes miss. Mild Super Skin Cleanser removes dirt, perspiration, and makeup, while Pre- and Post-Waxing Oil helps ensure wax sticks to the hair and not to your skin.
Also included is Lemon+Sage body butter, a fresh, citrus-scented maximum moisture cream.
How do I use it: Place the Poetic Waxing Cup in the microwave and heat it in 30-second intervals until the wax is the consistency of thick honey. Cleanse the area to be waxed with a cotton pad soaked in Super Skin Cleanser. Blot excess with tissue. Then, massage in a very light film of Pre- and Post-Waxing Oil.
Dip a spatula in the wax and twirl to avoid dripping. Apply the wax against the direction of hair growth for short hair, or with the direction of hair grown for longer hair. When the wax has dried enough so that it's not tacky to the touch, it is time to remove it. Press down on the entire patch to ensure a uniform removal. Then, hold the skin tight, grab an end, and remove the wax in a brisk fashion against the direction of hair growth. If you need to wax the same area more than once, reapply Pre- and Post-Waxing Oil as necessary. After waxing, cleanse skin again and apply another thin layer of oil.
Apply Lemon+Sage body butter cream after showering, anywhere below the neck, to trap high levels of hydration.
From bliss.
Includes:
5.3 oz Poetic wax in microwaveable cup
1 fl oz Poetic super skin cleanser
1 fl oz Poetic pre- and post-waxing oil
6.7 fl oz Lemon+Sage body butter maximum moisture cream
Three large spatulas
Three small spatulas
Polypropylene carry tote
Made in China/Australia
Reviews & Community QA
A215655 - bliss Poetic Waxing At-Home Hair Removal Kit
267
267
Don't bother
Totally did not live up to any expectations... but the cream is nice. Don't waste your time or money on this one. What a mess!
11-15-12
works for me
got this almost a year ago let it set for a while and decided to try it on my facial hairs and to my surprise it works. All you do is clean your skin with the product put the waxing oil on and microvave the wax apply and pull it off. Does't damage or blister your skin will want to do a skin test to make sure the wax is not too hot. Best part is you can reuse this over and over. Purchasing again saves me a ton of money from having my face waxed weekly.
04-15-12
Reorder
This is a B-Day gift for my Daughter-in-Law, she has very sensitive skin and the only one she will use.
03-17-12
A Big WOMP WOMP!!!!!!
A word of advice......don't waste your time or money on this product. It is nothing like I thought it would be. It looked so easy on QVC's demonstration, and it was anything but easy. As a matter of fact, it was a BIG BLUE MESS!!!!! Save yourself some time, money and frustration, and just buy wax from your local beauty supply store.
03-15-12
Excellent Waxing Product
This is a great waxing system! This product has gotten a lot of bad reviews, and I think they are forgetting that this is a WAXING SYSTEM! Of course it is going to be a little messy, and you are pulling out hair from the root, of course it is going to hurt. There is no such thing as a perfect and painless system. That being said, this is the best that I have tried. It has a nice neutral smell, and the color makes it easy to see where you have put it. I'm not professional by any means, so it took me a little while to get used to it. It does have a learning curve, but once I got the hang of it, it worked great! I actually wasn't a huge fan of the body butter. It left my skin greasy, then it felt dry after the greasiness went away. I liked the smell enough to use it ocassionally, but only in the summer time when my skin isn't so dry.
03-05-12
First time using it and it went well
There were mixed reviews on this product, but I'd been interested in trying it for a while, so I took the plunge. First, you need to read the instructions. There is some prep work that has to be done (cleanser and pre-/post-oil needs to be applied) before you start applying the wax. The wax has to be melted in 30 sec intervals in the microwave and you should try to mix it after each interval. I found that it took me six intervals to get the wax melted and thoroughly stirred. As for a mess, since they tell you it should be the consistency of honey, I made sure it was a slow drip (if that helps) before putting it on my bikini area. No mess for me. My problem was that I didn't judge the thickness properly (they say it should be as thick as a banana peel) and I had to re-do some spots. However, once I got the hang of it and applied it liberally, I found this product to be effective. As for a mess? Yes, some of the COOLED wax (tiny pieces) crumbled a bit and fell to the floor, where I promptly swept them up. Otherwise, I had no issues with this at all and felt that it worked nicely. I am looking forward to trying it again. I expect my results will only improve as I get the hang of it.
01-21-12
Beautty Critical Care
Necessary. I am very happy with the results. The process takes about 20 minutes from melting the wax to clean skin. I become more efficient the more I use it.
01-16-12
BEST WAXING EXPERIENCE EVER!!!
I've been troubled by heavy lip and chin hair for the last 25 years, so I've tried all types of hair removal and various waxes. Even had professional waxing. Nothing has ever been this easy and painless. Hurts much less than traditional waxes I have tried and less than professional waxing. So very easy to use and I don't find it messy to work with at all. If you're on the fence, I'd say give it a try. Sincerely hope QVC continues to carry as I couldn't be more satisfied.
01-06-12
works for me
I USED THE PRE MICROWAVE BLISS AT HOME HAIR REMOVAL FOR YEARS. I ACTUALLY THINK IT WORKED BETTER AND IT WAS EASIER TO REGULATE THE AMOUNT OF HEAT. IT WAS VERY MESSY AND GOT ON MY STOVE TOP. WHEN I BOUGHT MY STAINLESS STEEL STOVE TOP, I WAS A LITTLE CONCERNED. BUT PRETTY SOON AFTER THE MICROWAVE KIT CAME OUT. I LOVE IT BECAUSE IT IS FASTER TO HEAT IT UP, AND I DON'T HAVE TO WORRY ABOUT IT RUINING MY STAINLESS STEAL. ALTHOUGH I THINK IT IS SOMETIMES HARD TO TELL MICROWAVING IF IT IS READY TO GO. IT HAS BEEN A LITTLE TOOO HOT FOR ME SOMETIMES. BUT I THINK PRACTICE MAKES PERFECT, AND I AM GETTING A LITTLE BETTER. I THINK I HAVE ALSO HAD MORE TROUBLE ASSURING I GET ALL THE HAIR FROM MY UPPER LIP. THUS THE FOUR STARS. P.S. I REALLY LIKE THE LOTION.
12-30-11
Best at Home Waxing
The wax is best for coarse or difficult to remove facial hair. I have been using this wax for about a year now. It is easy to use and heats up easily. I find that you have to stir the wax just a tad after heating to really know if it is completely heated. The wax can be a little deceptive in the container. You may think that it is not heated completely when it actually has been heated properly. Also, excess wax is easy to remove. The prep solutions are essential to the process of using the wax. The post use oil really helps to soothe the skin. It is definitely the most user friendly wax on the market. I have tried many others but Bliss is the absolute best.
12-18-11
Wax does not leave sticky residue on waxed area.
I love this wax. I am not one to write reviews on this sort of things but it's getting so many negitive feedback that I felt I needed to write my review. have purchased this wax several times and will continue to do so. I like how easy it is to use. It does not leave a sticky residue on the area I waxed like other waxes I've used in the past. The cleanser and pre/post oil works well with the wax. I found if I don't use the oil it is a little harder to remove but that was my problem because I didn't prep the area I was waxing. Also, the wax has a pleasant scent. It's not the greatest but it's not bad. Not sure why it's getting so many bad reviews. Yes, it does take longer to heat then what they say. And if you don't get it warm enough it can be stringy. To keep it as mess free as possible I keep the cup under the stick when I'm waxing so it drips back into the cup and not over the counter. That's the only negitive thing I can say about the wax. I will continue to purchase this wax in the future. I also love, love the body butter. The butter is so creamy and works so well and it's helping my feet that got dry from walking bare foot all summer.
11-14-11
Didn't remove all my lip hair...Does hurt
Hello, I only use this product to wax my upper lip and it isn't as easy to use after repeated tries plus it is more painful then the traditional waxing I am use to. I am not overly sensitive and have done traditional lip waxing for years with no problems so I was surprised when this product didn't work well for me. I even had to shave after because it didn't remove all of my hair after repeated attempts. I waited too long to send it back but I did cancel my auto ship.
11-10-11