bareMinerals Pretty Amazing Lip Color Duo
Buy More & Save $3 - See Details
In Stock
Sold Out
We're sorry. This item is not available at this time.
Pre Order Possible .
Low Stock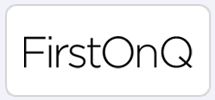 What's a First On Q? It's our way of alerting you that a truly extraordinary product has just hit the marketplace...and QVC has it FIRST! When you see those three little words, you'll instantly know the item is exciting, newsworthy, and only at the Q for a limited time.
Description
What is it: A duo of cushioning, long-wear bareMinerals(R) lip color that acts like a high-shine, hydrating gloss while defining and enhancing lips like your favorite lipstick. The result is Pretty Amazing(R).
Who is it for: Anyone looking for perfectly sculpted lips with a creamy formula that combines the best of a gloss and a lipstick.
Why is it different: This unique lip product is a hybrid formula that combines the shine of a gloss and color definition of a lipstick. The lacquered velveteen finish smooths and conditions the lips with micronized pearl powder and vitamin E.
The creamy formula moisturizes the lips and is comfortably long wearing. The custom wand is flexible enough to use the edge for lining and defining, and then use the flat side of the wand to deposit the perfect amount of cushioned color.
How do I use it: Use the edge/tip of the custom wand to line and define your lips. Next, use the flat side of the paddle to deposit the perfect amount of product and fill in the rest of your lips.
From bareMinerals.
Includes two 0.13 fl-oz lip colors
Moxie/Fearless: includes Moxie, a petal pink, and Fearless, a rosy mauve
Bravado/Charisma: includes Bravado, a brick rose, and Charisma, a pretty pink
Ambition/Courage: includes Ambition, a fuchsia shade, and Courage, a berry hue
Made in USA
Reviews & Community QA
A215946 - bareMinerals Pretty Amazing Lip Color Duo
160
160
Not so great
I initially received this lip color in a one year auto-delivery color collection. I loved the color Rouge in the first collection. Unfortunately, all the subsequent colors were pink. My lips disappear when I wear pinks - my lips are naturally a reddish rose color. In the meantime, I ordered the lip duo with the Bravado - love it, and the Chrisma - hate it. It is rather difficult to put on because of the richness of the product. I wipe some of the product off on the side of container. The formula could be tweaked just a bit so it's not so goopy. Leslie, please bring us some "grown up women" red colors instead of all these little girl/teenager pinks...Not all women look good in pink lip color.
12-06-11
Awful! must have been bottom of the barrel colors!
Cannot believe bareminerals and qvc approved such unwearable colors to srll! They are gawdy, unflattering and completely a waste of shipping fees. Avoid at all costs!
10-25-11
Caught up in the moment
The show was exciting but the product is not what I expected. The colors are not what I expected from the demo and the consistancy of the lipstick is strange. I didn't return it because it costs too much.
10-19-11
Disappointed
I just new that this would be the product I was looking for but I was sorely disappointed. It reminded me of an MK gloss that I had tried about 6 years ago. Very sticky and the colors were horrible. I just knew all the other bad reviews were wrong because this was Bare Minerals. I also which I did not have to give a star. This will be returned.
10-18-11
Wish I waited to read reviews...
The lip color is too thick to place evenly on lips. It would work if you put chapstick first then a few dabs spread out on your lips... Not impressed with this pick at all!
10-16-11
GOOD BUY
THE COLOR THE THE TEXTURE THE FEEL IS JUST WHAT I HAVE BEEN LOOKING FOR. I PURCHASED THIS IN THE BRAVADO& CHARISMA, THE ONLY NEGATIVE I HAVE ABOUT THIS , IS THE BRUSH, TO SOFT NEEDS JUST A LITTLE MORE FIRMNESS TO IT SO THAT IT PUTS THE COLOR ON MORE SMOOTHLY & EVENLY. THE BRAVADO IS A NICE RICH COLOR I WILL PURCHASED THIS AGAIN.
10-16-11
Pretty, long lasting color
I have the hardest time finding lip products that meet the holy grail for me: don't irretate my lips; doin't make my lips feel like sticky or dried out, and have a nice color that actually lasts and looks good until I take it off. This one comes pretty close- my lips didn't crack and bleed, as they often do; the color was rich and chushy and lasted for hours at a nice color once the sheen had dissappated, almost looking like a lip stain. I love my BE glosses, but this is a nice step into lipstick that is not waxy or tacky.
10-16-11
Fearless and Moxie...Night of the living dead
I am a fan of the BE line. I have used the foundation, blush, mineral veil, eyeline, moisturizer, neck cream, eyecream, and cleanser and have been happy with the results. Having said that, I was extremely dissapointed with this particular purchase. I did like the consistency of the lip duo. It did stay on my lips without feathering for the short amount of time I could stand the color on my face. I had to remove it. The colors were just not flattering on me. The pink color looked too chalky, like clown lips. The mauve color made me look dead, not what a woman in her 60's wants to see! Neither color had any shine. In hopes that this was a defective batch, I returned them to be exchanged for another duo in a different color combination. The replacements have not arrived, but I'll let you know if they are any better.
10-16-11
Disappointed
I love bare minerals and sing there praises to any one who will listen....but not only was I not impressed by the color (neutrals) but really unimpressed how it went on...wiped it right off...
10-16-11
Pretty Amazing....NOT!
Way to much product comes out at once. I had to use a tissue to wipe off more than half from the applicator, before putting it on. Does not go on evenly, one has NO gloss at all. Way to much "glop"....NEVER again!
10-16-11
It's okay
I ordered the bravado/charisma combo even though I knew I wouldn't like the Charisma - too pink. It stays on for a good while but then dries out your lips. Like the other reviewers, I do like the buxom lip gloss over another brand's lipcolor. The price was right. Hopefully I will give the Charisma to a friend. Won't reorder
10-15-11
NOT FOR ME!
I only wear BE makeup and I love their lip products, especially the buxom BUT this one dried out my lips and looks garish like stage makeup. I looked at the ingredients and didn't think they seems as healthy as would've expected..... nope... going back to buxom. to each her own!!!
10-15-11