ZOMM Wireless Bluetooth Speaker and Keychain for Cell Phone
In Stock
Sold Out
We're sorry. This item is not available at this time.
Pre Order Possible .
Low Stock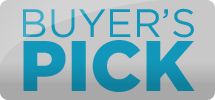 "The smart accessory for your smartphone – never lose your cell again!"
—Megan, QVC Electronics Buyer
Description
Constantly losing or forgetting your cell phone? Well, you won't quite as often, because once you sync the ZOMM wireless leash up with your Bluetooth-enabled mobile phone, the lightweight device--which you carry on your key chain--keeps tabs on your phone and has a variety of cool functions for safety and convenience.
Left your house without your phone? The ZOMM starts vibrating when you move 30' away from your phone, reminding you to go back for it. Missing calls while you're on the go? The leash acts as a fully functional speaker for your cell phone so you can safely answer calls with the push of a button. It even has a panic button and a 911 calling feature in case of emergency.
Use of Bluetooth Wireless Technology requires Bluetooth software and Bluetooth-compatible accessories. Additional accessories may be required.
Includes wireless leash, key ring, belt clip, AC adapter, and USB cable
Connects to Bluetooth-enabled mobile phones
Panic alarm with ability to call user-selected emergency numbers
Measures 1/2"H x 1-1/2"Diam
UL listed adapter; 1-year Limited Manufacturer's Warranty
Made in China
Reviews & Community QA
E166869 - ZOMM Wireless Bluetooth Speaker and Keychain for Cell Phone
137
137
Worst waste of money ever
Just came across this useless piece of JUNK yesterday. Just wish I had this $60. back.
01-08-13
love it
I am so happy with My Zomm......my kids are also happy I don't ask them to call my phone all the time so I can find my phone.......I had a slight problem with a piece falling of and I called the company and they were GREAT!!! I had a brand new one sent out to me so quickly. I am thrilled......and the blue tooth works great too!
03-10-12
Great concept...but it's doesn't work!
What a disappoint! Constantly needs charging and the wireless connectivity is sub-par! Save your money on this product.
03-08-12
WASTE OF TIME AND MONEY
This the worst electronic product I have ever come across. It was tedious, time consuming and annoying to install and then it didn't even work. I'd rather spend the day without my cell phone then try to make this product work. I really wanted it as a hands free speaker phone. I will go and buy a name brand device which is what I should have done in the first place.
02-07-12
Love it!!!!
As a person who is always forgetting my phone all over the place, this is a GREAT product. It was so simple to connect to my phone (got it on the first try), and after testing it out....yes, it does vibrate, blink and beep if you are a distance away from your phone....I decided that it was a keeper! I haven't really used it to dial 911 yet, but am glad that there is a feature for that. Also, the quality of the bluetooth (speakerphone) is fine - I have no problem understanding the person on the other end - sounds clear - and is actually louder that the speakerphone on my cell! Have shown it to several of my co-workers, and they all want to know where to get one. I tell them - go to QVC!!!!
11-15-11
Not worth the money
I was really disappointed with this item, it kept disconnecting and like so many others mentioned, the speaker was not very functional. I kept leaving my phone behind to see if the gadget worked but it never did. Too bad we get stuck with something that doesn't work and we still have to pay for shipping to send it back.
11-01-11
Great purchase
I bought two (one for me and the other for my husband) a couple of months ago. I keep the Zomm clipped to my visor and use it only when driving. The speaker is very clear and my husband and I use it daily. I rated it 4 out of 5 stars because it has a short battery life. Other than that - it's perfect for what I need it for. :-)
10-19-11
So Disappointed
I was so anxious to get this but I was so disappointed with the performance. I could not hear the caller when the car was moving. If I was sitting still in the car the Zomm worked and I could hear. I need to hear who I'm talking with for a hands free experience while driving and this doesn't work well for that. Mine went back.
10-19-11
Great idea bad speaker
This is a great idea, but after two Zomm's the speaker is so quiet, on both I could not hear anything. I was hoping it would work . I returned the first one ,asked for a replacement , but this one was just as bad.
09-25-11
i love it
i love it because i have a habit of forgetting where i put small things.
09-21-11
huge let down
i was so excited to receive and use this item. i have a tendency to leave my iphone everywhere. the first disappointing issue was It was hard to hear when using the hands free option. I could not hear them and they could not hear me clearly. if they can fix the issues as mentioned in other ratings. I would consider giving this another try. Until then, I'm bummed it didn't work.
09-20-11
Don't Understand the Product Complaints
Bought this item because I liked the features: always laying phone down and then either walking out of apt. forgetting it or not being able to find it. This device may sound slighty "muffled" as far as speakerphone feature but no more than the average cell phone "speaker" feature. Have become so spoiled with my ZOMM-I do not even bother digging for my phone in the black abyss of my purse anymore when running errands or shopping. I just clip my ZOMM to my purse and answer the ZOMM device if a call comes in. Cannot tell you how many complete strangers have asked me what I was using and where they could find it (especially when I described the added features/price) Speaking of I so greatly appreciate the emergency alarm feature...being that I usually travel solo. It is such a great assurance that if something happens-not ony do I have a LOUD siren and bright blinking light as a personal emergency alarm to deter criminals or summon help (laughing and thankful at the same time for those little whirling bright blue lights and siren that look/sound like a siren on a very loud/bright remote controlled police car). I also love the wonderful feature of the ZOMM dialling either 911 (pre-programmed) or my selected emergency contact number if the alarm continues to sound longer than a few seconds. Kudos to the creators....especially since you added the detachable keyring and the visor clip. Thanks You Guys for adding to my safety factor.... XOXOXOXOXO for your thoughtfulness and brilliance. What a must and a small price to pay for the safety of those you love!
09-20-11