White Mountain Pardon Leather Snake Print Moccasins
In Stock
Sold Out
We're sorry. This item is not available at this time.
Pre Order Possible .
Low Stock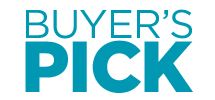 I love the metallic sheen on these moccasins—they completely update the traditional style with the added fashion element of the snake print. They're a great transitional shoe in between seasons.
—Rhema, Footwear Buyer
Description
Let these snake-print moccasins be a shining example of your star-studded style. Their metallic sheen and hardware detail on the vamp push the limits of fashion, leaving you to look perfectly chic. From White Mountain.
Bow and hardware detail on vamp, stitched detailing
Padded insole, textured outsole
Approximately 1-1/4"H heel
Fit: true to size
Medium whole and half sizes 6 thru 10, 11
Wide whole and half sizes 6 thru 10
Leather upper; man-made balance
Made in China
Reviews & Community QA
A222387 - White Mountain Pardon Leather Metallic Snake Moccasins
39
39
Great fit
These moccasins are stylish and comfortable right out of the box! The toe box is not too narrow which is sometime s a problem. I ordered the bronze and they really add a nice "pop" to my outfit without being too much. I have received many compliments on them…even from my 25 year old daughter!
01-04-13
Cute, but that's the only good thing to say!!
Others were right about their being pretty, but very off in fit. They have gaping sides, run very wide, are plastic looking, and worst of all -- when you walk, SQUEAK, SQUEAK, SQUEAK. Apparently, the metal shank between the sole and inner sole, has been put in wrong somehow, and as some others noted, they make a loud NOISE when you walk. I tried them on, walked across the floor, and my husband said, "Hey, you have a little RYTHEM going on there, lady!" Well.. who wants their SHOES to sound off w/a "rythem"?? Embarrassing. I tried them for several minutes, twice, but the squeaking didn't stop. I so wanted these shoes to work, but when people can hear you coming (or going) from 30 ft away, no, no, no! So back I must send them. I used to pick up W. Mountains in a dept store w/o even trying on; never had a worry about their fitting when I got them home! But the ones I receive from The Q, I have to send back 70% of the time. Why doesn't Qvc receive the same sizing and quality from W. Mtn as the dept stores, I wonder. I have nearly a dz prs of W. Mtns in my closet from stores, and the quality & fit that I receive from Qvc doesn't compare to them. Also, my dept-store W-Mtns are not lined w/that horrible slick, shiney, metallic inner sole that makes it so hard to keep feet from sliding forward when you walk, as do the ones from Qvc. (Rec'd 2 prs of W. Mtns from Qvc just days apart, and both have those same slick metallic inner soles. WHY??) Guess I'll have to give up on "net shopping" for White Mtns -- which I hate to do, as I can't mall shop much anymore b/c of a serious, chronic back condition. (Surgery didn't help.) Real bummer.....
12-14-12
Beautiful shoes
The shoes look great and can be worn with jeans or dress pants. They are comfortable but not to walk and wear for long periods of time.
10-16-12
PIC DOESN'T DO THESE SHOES JUSTICE!
These shoes are GORGEOUS! You may ask, how can a casual, boat shoe/mocassin type shoe be comfortable and gorgeous at the same time? Well, White Mountain pulled it off. The fit is perfect. I'm a 9.5 medium width and these fit me to a tee. I can't get department store shoes to fit this well! AND COMFORT RIGHT OUT OF THE BOX. Let me tell you about the color. I ordered the bronze. Its edged in gold and simply stunning. I would wear these as flats with nice trousers or leggings or jeans, even a maxi skirt. Or a shorter skirt in the fall with opaque tights. How cool would that be? These are a definite winner!! Will probably go back for another pair, if there's any left, and if hubby doesn't object LOL
10-03-12
Classic style in metallic
Good fit, comfort and stylish look.. Bring in other colors one being an animal print.
09-30-12
Returning
Well, there was a really hard sell when I broke down and purchased two pair of these. They were nice but not as nice in my eyes as in the eyes of the host! When I tried them on they did feel good and thought they were keepers for the comfort alone. However, I wore a pair yesterday and my toes were hurting something fearce within a few hours. The toes are slightly pointed and I guess that was the problem on my feet but I packed both pair up last night and am returning today. Just be aware that if you have a wide foot, the toe area is not exactly formed for that type foot. Otherwise, the comfort is there.
09-27-12
LOVE THE LOOK & THE COMFORT!
Received these shoes in denim, put them on, walked around & then ordered another pair in the only color left in my size (bronze). Would LOVE to see these in more colors. They fit nicely and no "new shoe pain", so give us more to buy!
09-20-12
So cute!
Wasn't sure what to expect in color, but I ordered the blue and absolutley loved them. However, I returned them as they were too short. I ordered 7.5 wide - width was good, but they were too short in the length. Not sure an 8 would be long enough, so I am still debating on which size to reorder. Cute as a bug, though!
08-29-12
Very nice shoe.........
i was so disappointed, the shoe size was too small for me, and i needed a wide width which wasn't available so i had to send these back, but boy, if they were the right size i wouldn't have returned them. they are as cute as can be. also the leather was very soft and supple, a very nice shoe.
08-24-12
Comfy Styling
I love these shoes. I got comfort and style all in one. The metallic gold is just right and not overdone. Love 'em! Will buy again.
08-12-12
Cute Shoe, but runs Large
I returned mine because they were too loose, but they were cute. I would still recommend, but consider the sizing.
08-09-12
Cool Mocs
Very comfortable and cool looking! I have the blue and yesterday I ordered the gold and bronze and will order the coral when my size is back in stock.
08-05-12