Vitamix Creations II Countertop10in1 BlendingMachine w/ 48 oz Jar
In Stock
Sold Out
We're sorry. This item is not available at this time.
Pre Order Possible .
Low Stock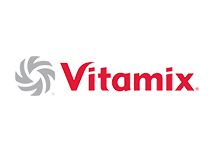 Special Offer Details
With the purchase of any Vitamix blender, you can also purchase the 32-oz Dry Ingredient Container with Recipe Book for an incredible value. Add it to your order for just $50 ($144 retail value). Offer ends December 31, 2017 at 11:59pm PT. While supplies last. Limit one per customer.
Description
Experience professional performance in your own kitchen. More than just blenders, Vitamix blending machines are well known for their high-performance cooking capabilities. Now, you can enjoy all the Vitamix perks in a convenient, compact design that fits right on your counter.
It's ten kitchen appliances in one. The Vitamix Creations II is a versatile unit you'll turn to for making everything from coleslaw and dip to tomato sauce and whipped cream. It makes juice from whole foods, cooks soup from scratch without a stove, blends smoothies, makes ice cream, and way more--all without attachments and in just minutes. Amazing!
Compact--without compromise. This conveniently sized unit provides the same Vitamix power to pulverize whole foods including their skin, seeds, pith, leaves, and fiber. No food or flavor go to waste, which makes it the perfect complement to your healthy lifestyle--and your budget, too.
People are raving. Vitamix received the "Best in Class" Award for beverage blenders for 2007, 2008, 2009, and 2010 from Food Service Equipment and Supplies Magazine. Commercial units are used in over 89,000 restaurants around the world, and in their latest online report, the leading consumer products rating organization rated a Vitamix blender with the highest overall score out of 51 blenders tested.
Experience the power and performance for yourself! Offered for a fabulous value, and with a compact design that's sized right for your counter and even under your cabinets, this Vitamix blending machine is perfect for your home--and so many of your culinary needs.
From Vitamix.
Includes Vitamix Creations II Base, 48-oz BPA-free container, "Let's Get Started" instructional DVD with guide, "Vitamix Creations" cookbook, and a set of three spatulas
Performs functions of a juicer, smoothie maker, blender, food processor, hand mixer, ice crusher, ice cream maker, meat grinder, chopper, and coffee grinder
1380 watts
Two peak horsepower motor
Tip speed from 11 mph to 240 mph (0 to 26,904 rpm)
48-oz blending container with a stainless steel hammermill and cutting wet blades processes whole foods
Spill-proof lid with plug lets you add food while in use
High-efficiency radial cooling fan with thermal protection system prevents overload and burnout
Vitamix commercial blenders are used in over 100,000 restaurants around the world; Dairy Queen, Orange Julius, Smoothie King, and Jamba Juice are some of the resturants that use Vitamix blenders in their establishments
Plastic construction
Measures 8-1/2"L x 8"W x 18"H
Hand wash only
UL listed; 5-yr LMW
Made in USA
Reviews & Community QA
K30741 - Vitamix Creations II 10 in 1 Blending Machine w/48oz Jar
506
506
Down 12# in 14 days
April 1, I started using my Vitamix to blend kale, spinach, celery, cucumber, lemon & ginger root. I drink 3-4 glasses a day of this mix adding strawberries, blueberries, or any fruit, results after 14 days, I have lost 12#'s & 2 inches. Continuing for atleast another week. Could not have done it with out my vitamix!!
04-14-13
Not for me
If you like quality juice this is not for you. It makes a small amount of thick juice which I had to thin with water. The soups are good, but if you have to cook the vegetables first it is easier to use a hand blender. Why change to another container. As for chopping I find a small chopper better. The smoothies and frozen desserts are good, but this was not my reason for buying the Vitamix. I have put the Vitamix in the cupboard and returned to my juicer.
02-24-13
LOVE IT and use it every day!!
I just looooove this machine and use it every single day. It sits on my kitchen counter and makes the yummiest drinks, shakes, soups - all in a jiffy - with super easy cleanup. This saves me soooo much time - as I don't have to sit there and peel and chop everything - just put it in the blender - whiz and voila - you will have the yummiest tasting fresh fruit or vegetable juice, soup - anything. I can't tell you how much I love it!!
01-16-13
"Excellent"
Making Vegetable and Fruit Smoothies w/Almond Milk is a breeze. Does the job.
12-03-12
I LOVE my Vitamix
I have been waiting 10 years to purchase a Vitamix! I would not bring myself to spend $$$ on a blender, however over the 10 years I had 2 $100 blenders to stop working on me, finally I came across Vitamix on QVC and on the Easy Pay plan and within seconds I made my long awaited Vitamix purchase. It's been 3 months now and I have been using my Vitamix weekly. I am glad I bought the 48oz, there's only 2 of us which I am making smoothies for and if I need to do a larger batch of soup, its no problem, 2 batches are done before one big batch on the stove top. This is a "work horse" for your kitchen. Do use your Vitamix for all of your mixing & blending and some cooking needs. It's not just for smoothies! It's built to last and I have many friends who own one and have had their machines for years and still works great.
11-29-12
Wonderful!
I wish I had ordered this years ago! It is a great way to get fresh fruits/veggies in us. I add my supplement powders to it for a super drink! The soups are awesome too.
09-30-12
Glad I finally tried Vitamix
At first i really thought this was an over priced blender. I was soooo wrong. LOVE IT IS MADE IN USA!!! That and it being a TSV with free shipping was the reason we decided to try it. We have used it ALOT!!! Tried a few of the recipes in the book that came with it. They were VERY good!! Did some of our own fruit shakes that came out wonderful. The best thing i like about it is it pulverizes everything if you want it to. I hate drinking something with seeds or skins that you have to chew, this machine blends everything to a silky consistency. Can't wait for the summer again to make those great frozen drinks. The ONLY negative i can say is.....i wish that the recipe book had the nutrisional information.
09-20-12
Best Q purchase ever!
I debated buying this for a long time because of the price and I wasn't sure if I would get my money out of it. Well, I've used it almost every day since I first got it about 3 weeks ago... making everything from fresh tomato sauce to peanut butter to applesauce, soups, and roasted pepper alfredo sauce. This is a great machine... try it, you won't be sorry.
09-19-12
Disappointed
I have been wanting one of these machines for years. I finally ordered when it was the TSV. I am disappointed with the quality and performance of this machine. First, my protein shakes were no better/smoother than what my $50 blender was doing. I also made soup twice. I had purchased peanuts to make peanut butter and almonds to make almond milk but never got the chance. The motor stopped working while I was making potato cheese soup. Less than two weeks old and completely inoperable! Needless to say, it is going back and if QVC wants me to trust them and continue to buy things from them, they will not charge me $10.95 for the return postage of this piece of junk!
09-17-12
Oh My Goodness...where Have U Been All My Life!!!
I've had my share of "blenders" over time, but this takes the cake...and can mix it too! I make smoothies every morning n this just sits out on my counter...I "sold" the Vitamix to my son n law n he purchased one...he LOVES it, n experiments with it making all kinds of his own concoctions with it...he loves it so much, that we got him the dry blade for his birthday...
09-16-12
Wow!
Worth every Pennie. This machine is amazing. Makes being healthy easy. The ice cream I made was wonderful. Makes soup quickly and you can taste the vegetables better than you would boiling on a stove. Best purchase of the year for me and maybe a life time. Very pleased!
09-10-12
Fantastic!!
Just received my vitamix. Used it twice. Absolutely performs as shown on tv. Very well made and comes with beautiful cookbook! Worth every penny and it's made in the USA!!!
09-03-12