Vitamix 7500 64 oz. 13-in-1 Under Cabinet Variable Speed Blender
In Stock
Sold Out
We're sorry. This item is not available at this time.
Pre Order Possible .
Low Stock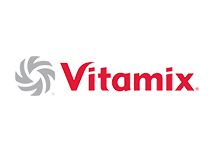 Special Offer Details
With the purchase of any Vitamix blender, you can also purchase the 32-oz Dry Ingredient Container with Recipe Book for an incredible value. Add it to your order for just $50 ($144 retail value). Offer ends December 31, 2017 at 11:59pm PT. While supplies last. Limit one per customer.
Description
Transform fresh ingredients into delicious seasonal favorites with this 13-in-1 Variable Speed Blender from Vitamix. From daily meal preparation to soups, smoothies, and desserts--the Vitamix 7500 will have you juicing, chopping, and blending like a pro in no time. Best of all, it fits right under your cabinets, so it can stay right on the counter where you need it! From Vitamix.
Includes Vitamix 7500 base, 64-oz container, tamper, tamper holder, Simply Fresh cookbook, and Let's Get Started DVD
2.2 peak HP motor spins blade from 11mph up to 240mph
Performs 13 functions: blender, whole-food juicer, food processor, stick blender, hand mixer, ice cream maker, ice crusher, meat grinder, chopper, cheese grater, peanut butter maker, fondue maker, and hot soup and sauce maker
Container fits 18" space between counter and cabinets
Variable speed control
Pulse feature
Simply Fresh cookbook: over 200 recipes; 276 pages
Approximate measurements: blender 17-3/4"H x 7-1/4"W x 9"D, weighs 12 lbs; cord 70"L
UL listed; 7-year Limited Manufacturer's Warranty
Reviews & Community QA
Vitamix 7500 64 oz. 13-in-1 Under Cabinet Variable Speed Blender
is rated out of
5
by
30
.
Rated

5

out of

5
by
Joe93
from
Worth it!!!
Was on the fence about a blender this expensive, but after using It, WORTH EVERY PENNY!!!
Date published: 2017-11-20
Rated

5

out of

5
by
Shopping Goodies
from
Love this Vitamix!
I love my new Vitamix. I am so happy I purchased it - and easy pay made it possible for me to get one. I wish I had ordered it a very long time ago. It fits very well under my countertop. I have made many smoothies, sauces, soups and banana nice cream. I am raw vegan and have been making many yummy dishes with this Vitamix. Best purchase ever!!!
Date published: 2017-10-14
Rated

1

out of

5
by
Anonymous
from
Worst product ever!
AT the price this sells for, I have had this last one for 1yr 3month and it is starting to fail. the last one lasted 2 years. My old blenders would last 5 to 10 years, what is going on?
Date published: 2017-10-05
Rated

5

out of

5
by
healthnutz
from
So much power!
This is my first vitamix and i am loving it! I have had 2 Blend-Techs in the past. Vitamix is easier to clean. I use it to make Hummus,Ice Cream,Smoothies,Nut butters and Nut milks.
Date published: 2017-09-18
Rated

5

out of

5
by
Javeon
from
Vitamix is the best!!
I can't say enough about my vitamix. I'm doing a 30 day green smoothie cleanse and my vitamix get the job done. This is my first time ordering from QVC and I must say they are the best!! My estimate delivery date was August 3rd but received my order on August 1st. I was super stoked. Everything that was suppose to come with it was in the box. The recipe book that comes with the vitamix is amazing. So if you are hesitant on purchasing a vitamix like I was please don't be. This will be one of the best investment you will make.
Date published: 2017-08-10
Rated

5

out of

5
by
tylerdrew
from
Vitamix what a Company!!!
I am a proud owner of a Vitamix 7500 I bought from QVC and although I absolutely love the machine, I can't say enough about Vitamix the company. I've had two negative incidents that in both cases were my fault, I'd like to tell you about them and what Vitamix did for me. My first negative experience happened when I was making a thick coconut butter treat and I wasn't running the machine fast enough, with something so thick you run it on high. The machine is designed to shut down if the motor becomes hot and that's exactly what happened. Of course I was a little nervous, I called Vitamix and the person I was talking too couldn't have been nicer. She explained that although this doesn't happen often my Vitamix would be fine. Wait five to ten minutes, let the machine cool and you'll be back on your way. I waited patiently and ten minutes later I turned on the machine and finished on high, came out perfect, no problems of that nature since. My second negative situation happened and in this case what Vitamix did brought a tear to my eye, seriously. We've all heard about what a great warranty you get with a Vitamix, but what happens if it's your fault? This is where Vitamix became my favorite company and one that separates Vitamix from just about any company today. I was making an almond nut butter with coconut manna and chocolate nibs, very thick. As I was scooping this contraption into the Vitamix the spoon I was using was left in the container. My dog, true story, was taught to ring a bell if she needed to go out and that's exactly what she did. So I stopped what I was doing so I could take her out, forgetting I left a spoon in the container. I came back in, placed the cover on the container and turned on the machine. A spoon in a Vitamix isn't reccomended, I can laugh about it now. The spoon chipped the blade and actually snapped the female socket that the container sit's on. The part that broke off is intended to break if some form of stress tries to stop the blade from turning, worked perfectly. But now my machine is broken and it's my fault, never thought Vitamix would honor a warranty when I caused the damage. I called Vitamix, told them exactly what I had done, told them it was my fault and this is what the girl said, I'm paraphrasing here. She said basically that in this situation there should be a fee just to look at it, plus I'd have to pay for parts. I'm expecting to pay 150 to 200 dollars to get the machine fixed and then she says, but we're going to give you a get out of jail free card and cover the cost, for everything. I still get choked up thinking abou it, but Vitamix not only fixed the machine but they also gave me a brand new container and paid for shipping to and from Vitamix. They could've just fixed the container by putting a new blade in but in this case they sent me a brand new container instead. I hope anyone who reads this understands what a wonderful thing Vitamix did for me. Not many companies today would ever go above and beyond the way Vitamix did to stand behind their product. I've been a proud owner of a Vitamix for about four years now and this last incident just happened in June of 2017. I can't tell this story enough, because companies today aren't supposed to do what Vitamix did, care about their customers, thanks again Vitamix and yes I strongly recommend a Vitamix, great product--sorry it's so long
Date published: 2017-07-09
Rated

5

out of

5
by
NA2RALGRL
from
LOVE LOVE MY VITAMIX
LOVE LOVE MY VITAMIX! Don't know why I hesitated so long, but glad I finally purchased it. The easy pay option that QVC offers just makes buying pricier things much easier. It's super fast and very easy to clean and stores nicely under my cabinet. I use it often, making anything from smoothie drinks, green juice, ice cream and even caramel macchiatos! You won't be dissapointed with this vitamix!
Date published: 2017-06-03
Rated

5

out of

5
by
MelaJ
from
Money well spent!
After years of justifying why I would EVER spend this amount of money on a blender, I finally know why!!! I've only owned the product for a week but I can tell you I've never tasted a smoothie so rich, creamy and smooth in texture in my life. This is the best investment on an appliance I have made to date . Today I'm using my blender to make almond milk and almond butter. I'm so excited
Date published: 2017-05-07