Vitamix 5200 Super 64oz Variable Speed Blender w/Dry Container
In Stock
Sold Out
We're sorry. This item is not available at this time.
Pre Order Possible .
Low Stock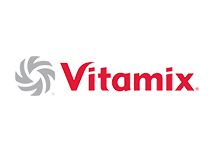 Special Offer Details
With the purchase of any Vitamix blender, you can also purchase the 32-oz Dry Ingredient Container with Recipe Book for an incredible value. Add it to your order for just $50 ($144 retail value). Offer ends December 31, 2017 at 11:59pm PT. While supplies last. Limit one per customer.
Description
It makes juice from whole foods; cooks soup without a stove; and even makes ice cream--no attachments needed. Now, with a dry container for blending dry ingredients included, plus two recipe books, the Vitamix 16-in-1 Blending Machine is more impressive and useful than ever.
It takes over a multitude of kitchen tasks. Using the 64-oz container, this machine replaces your juicer, food processor, ice cream maker, and more. You'll turn to it to make everything from coleslaw and dip to tomato sauce and whipped cream. Its superior power allows it to pulverize whole foods including their skin, seeds, pith, leaves, and fiber quickly and easily. What might you make? The options are unlimited--flip through the included "Whole Food Recipes" book with nutritional information and pictures for all kinds of ideas.
Using the durable, precision-designed, 32-oz dry blending container, you can grind grains, beans, or rice into nutrient-dense, homemade flours for use in baking and cooking. The versatile container can also be used to knead dough for breads, pies, and other baked goods. The "Whole Grain Cookbook" is chock full of recipes to get you started. From Vitamix.
Includes:
Vitamix 5200 base
64-oz BPA-free container with lid
32-oz BPA-free dry container with lid
Tamper
"Whole Food Recipes" cookbook
"Whole Grain Cookbook"
"Let's Get Started" DVD
Performs functions of juicer, smoothie maker, blender, food processor, hand mixer, ice crusher, ice cream maker, meat grinder, chopper, coffee grinder
1380W
2-peak HP motor
64-oz: softgrip handles, measurements, stainless steel wet blades crush ice and process whole foods, spill-proof lid with plug to add food while using
32-oz: grinds ingredients into flour and kneads dough
High-efficiency radial cooling fan with thermal protection system prevents overload and burnout
Heavy-duty ABS plastic
Vitamix commercial blenders used in over 100,000 restaurants around the world; Dairy Queen, Orange Julius, Smoothie King, and Jamba Juice are some of the resturants that use Vitamix blenders in their establishments
Base 8-3/4"L x 7-1/4"W x 8-3/4"H; Cord 72"L
Hand wash only
UL listed; 7-yr LMW
Reviews & Community QA
Rated

4.8

out of

5

 by

56

reviewers.
Rated

5

out of

5
 by
DMac
Just Buy It
We waited and researched this purchase for over one year and we finally made the purchase. I would marry the VITAMIX if I could because we spend a lot of time together. I am a smoothie lover from way back! this thing exceeds all expectations and I cannot imagine life without it. Everyday, I ask it to make something new. Can you say, FRITTA! OMG! Just buy it!
11-27-15
Rated

5

out of

5
 by
hazmar
Awesome
I got this several years ago. Its TUFF I grind wheat in the dry container. I do smoothies and frozen coffee and frozen grown up drinks. It works. I like the 7 year warranty. I really like that it is made in the US unless they have recently changed that. I wish they would do some of the extra attachments Ninja does maybe later.....I got a Ninja I had to use my Vitamix to get it blended. Ninja went back. The fact businesses use Vitamix not other brands says a lot.
11-15-15
Rated

5

out of

5
 by
Bikegal
Best
I love my Vita Mix.I use it EVERY day.sometimes 3 times a day..the best blender ever..I make everything milk from nuts, smoothies..soups mixed drinks..get it..
11-15-15
Rated

5

out of

5
 by
Lovieh
I love my vitamix
I purchased a vitamix back in 2014. I researched it for over a year seeing what people said about it , and looking at demos at Whole Foods. I was talking to a friend of mine and she been having her vitamix for over 20 years and it still works! She told me they were having a special on QVC with 5 easy payments. I bought it that day and I am so glad I did. It makes the best smoothies ever. I can make my own flour with the vitamix. I have now had my Vitamix for a year and a few months and I have not had a problem with it
09-05-15
Rated

5

out of

5
 by
SusanInTx
Best Investment Ever
I've been considering buying a Vitamix for a long time, but it was so expensive that I kept putting it off. Then when I stopped eating meat and started eating healthier six weeks ago, I decided to make the investment and am glad I did. Had difficulty deciding which Vitamix to buy, but after reading multiple reviews I decided on the 5200. With the lid it is about 2 inches too tall to fit under the counter, but with the dry container it does fit. I've made smoothies, peanut butter (tastes MUCH better without the additives), bread and many vegetarian foods. There is nothing this blender can't do - it purees, chops, mixes, makes soups, frozen foods, etc. and has so much power I can't see ever burning it out - unlike cheaper blenders and food processors. I use it at least daily and most often several times daily. And with the 7-year warranty, it is priceless.
04-26-15
Rated

5

out of

5
 by
Gabbylyn77
Use it Daily!
I received this last July and have used it daily ever since, thanks for all the recipes and the product works just as advertised!
03-06-15
Rated

5

out of

5
 by
LadyV355
Vitamix 5200 Super 64oz Variable Speed
I haven't had my vitamix for 1 month yet, but I know I love it! It whips out smoothies from frozen fruit ultra fast and pulverizes the seeds from raspberries and blackberries (ya know the ones that can end up at the bottom of your glass when you use a bargain blender) and I enjoy smoothies so much more now than before. I'm waiting on wheat berries so I can try out grinding my own flour, can't wait to compare it to my Nutrimill grain mill. Oh and if you like your smoothies really cold, make sure you use ice with your frozen fruit, the Vitamix is so powerful, it brings the temp of frozen fruit down noticeably by the time it's blended the fruit. It also comes with a 7 year warranty, and you can buy an additional 10 year warranty through the Vitamix company. I've never heard of a blender lasting 7 years, let alone 17 years. That's an awesome peace of mind to have for such an expensive kitchen tool.
02-22-15
Rated

5

out of

5
 by
Fishergirl73
IN LOVE
I loooooove my Vitamix! Best kitchen appliance I have ever purchased for myself! Great deal, shipped fast great payment plan.... MOST OF ALL IT HELPS ME ACHIEVE MY WEIGHT LOSS AN HEALTH GOALS!!!! I LOVE LOVE LOVE MY VITAMIX!!!
02-13-15
Rated

5

out of

5
 by
alaskabear99687
great item
I have had this for a couple years now and can say that I luv it. I make great smoothies and luv to grind up my own flour so that I can do baking experiments at home. I live in a small town in Alaska that is 300 miles from a major city with all of its perks so having a machine that can make specialty flours, blendies and a multitude of other jobs and items is a godsend. Keep up offering these great machines online.
02-05-15
Rated

5

out of

5
 by
blillie
I love my Vitamix
Great investment!! Shipped very fast in great condtion. I now enjoy my green smoothies so much better because the Vitamix makes them a lot smoother. I'm looking forward to a more healthy lifestyle and trying new recipes! Thanks Vitamix, I'm a customer for life!!
02-03-15
Rated

5

out of

5
 by
vitaqueen
You won't be sorry!
This Vitamix I've had since 2011. There are so many reasons why you should purchase! If you are at all into raw/ health foods.If you are tired of cheaply made blenders burning out. If you want to help put some cash back into the U.S. economy. This is made right here and I love it! This does so much for me. No more smoothie bar. No more store bought protein shakes. Even make frozen fruit creams (no dairy included if you don't want). Raw soups, and pie crusts and fillings. You control the ingredients, not some factory. 7 years warranty and I have NOT had a problem. Love this so much I had to be sure dear old mommy got one too. I could go on and on but you wouldn't know what it could do for you until you tried for yourself. I feel no kitchen is complete without it. When this is on ITKWD I always tune in. It's so amazing! Try one and give the gift of health to yourself. You will not be at all sorry!
12-19-14
Rated

5

out of

5
 by
ZoeBabe
Love this vitamix!
My husband and I are soooo happy we decided to try this. We have had ours for a few months & use it nearly every day for raw veggie smoothies, soups, nut butters and so much more. My husband was not happy to spend this much money until we had it in our kitchen and he saw how well it worked. He is now a BIG fan. It sounds like the couple of people who are giving one star have not read the manual to learn why they are having the problems they are describing.
12-17-14