Vionic w/ Orthaheel Yasmin Orthotic Metallic Triple Strap Sandals
In Stock
Sold Out
We're sorry. This item is not available at this time.
Pre Order Possible .
Low Stock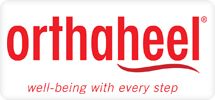 Discover the difference that makes Orthaheel orthotic shoes uniquely supportive.
Description
Step to it. With three adjustable straps, plus a backstrap to keep them in place, these orthotic sandals let you hit the streets in comfort and style. From Orthaheel.
Three metallic straps, adjustable hook-and-loop straps, backstrap
Padded insole, faux wooden footbed, textured outsole
Lightweight, flexible EVA midsole absorbs shock, reducing stress on feet, ankles, and knees
Rubber outsole with wave-patterned tread offers good traction on a variety of surfaces
Podiatrist-designed, biomechanical orthotic footbed with deep heel cup helps stabilize, support, and realign feet back to their natural position
Helps to relieve common causes of heel pain and knee pain, related to over-pronation and flat feet
An ideal complementary option for orthotic or arch support wearers, particularly at home on hard flat floors
Received APMA Seal of Acceptance
Recommended by Dr Andrew Weil
Whole sizes 5 thru 11
Half sizes should size down
Man-made materials
Wipe clean with damp cloth, air dry
Made in China
Reviews & Community QA
Orthaheel Yasmin Orthotic Metallic Sandals with Jewel Details
85
85
with straps
I have two pairs of your sandals and I love them!!! only two sizes left ,will you be making more?& I like the sandals with the strap that way it helps holds the sandals securely on your foot. Thank You for making these sandals!! they are the best! Judy A. grace leapo2@gmail.com
05-30-13
Please make more wide widths in other styles
I purchased these sandals last year and they fit well for someone wearing a wide width but I would like to purchase different styles .A lot of people needing to use an orthodic need to wear a wider width due to foot surgery etc.I thought by now the company would realize that!
05-15-13
A KNOCK-OUT!! - - BEST PURCHASE EVER!!
I LOVE THESE YASMIN ORTHOTIC SANDALS! These sandals are gorgeous - extremely comfortable - flexible, everday wearable, AND NO MORE PAIN! I've been wearing these sandals every day, ALL day, since receiving them last July and I have zero foot, knee, and back pain, as a result - amazing! When I have to wear other shoes; my feet, knee's, and back just ache! QVC PLEASE DO NOT PHASE OUT the BEST ORTHAHEEL PRODUCT QVC sells - I need to buy many more in every color!! I wear an 8 but ordered a 7 and it's a perfect fit! Satisfied customer for over 22 years!
03-05-13
Love but cannot wear...
I love these sandals; however, the top strap would not hold because of my high instep. If the strap (with velcro) was an inch or so longer, it probably would have fit.
10-18-12
Backstrap Problems
I have these in the black, and they are very pretty and comfortable. The problem is that, when walking, the velcro on the backstrap tends to come undone, and I have to keep stopping to refasten it. I am going to have to take them to a shoe repair place and have them replace the velcro with a buckle; or, if they can't or it costs too much, I'll just have them cut the backstrap off so that they'll be slides. I do like the sandal, but if I have to spend money fixing it, I cannot recommend it or give it a good rating.
09-29-12
Love these sandals BUT ....
Three things Orhtaheels need to improve on for me to feel they are doing a great job. Both in the online description and in on air presentation) clearly state whether: 1. The style runs toward wide or narrow? If you have a wide foot, you don't want the adjustable strap fitting right at its end so that if you stumble, you are going to come out of the shoe. If you have a narrow foot, you don't want to have to adjust the strap so much that it is left sticking out in the air an inch or more. I have a narrow-medium foot and the Layla runs wide; the Yasmin is just right. When my feet swell I can adjust wider and the shoe still looks good. 2. The style has a high or moderate or low arch height? I have now tried on 4 pairs of Orthaheels and the arch is different in all of them. The Tide is the highest; the Yasmin and Layla are moderate, and I haven't yet decided about the Arcadia II. 3. The style runs longer or shorter or just right? They say to size down ½ size, but I think you might have to go down a full size in the sandals. I went to a local store after reading the reviews online and being so confused about the fit, and the sales rep put me into a 10. They fit fine. Since I usually wear an 11M in everything (sometimes an 11.5N in a pump, though those are really hard to find), I asked the rep for an 11, but he didn't have a ladies 11 in stock. He told me that it was important for the shoes' arch support to line up with my foot's arch support and they did in the 10. My toes are almost to the end of the sandal, but not over. After wearing for 45 days straight, I have had no problems. My sciatica had improved immensely and knee pain is gone. I just received from QVC the Arcadia II Mary Jane which I ordered in 11 since they were closed toe shoes. I would say that they run toward wider. I am going to try them on with a sock and go outside and walk in them for a week or two to see if they stretch out; then I will report. On a closed toe shoe it is impossible to see the arch height, so take out the support/lining, put it on the floor, and place your foot on top. Then judge whether the arch lines up with your foot, and if the length is good for you. I have moderate hammer toes in my right foot and I can tell this style has lots of room in the toe bed. I am sure a light or trouser sock will fit easily. I think the quality of material and craftsmanship is good given the price. I have NOT had a problem with sweaty feet sliding around in the sandals nor have I had any rubbing from the materials touching my skin. I have worn leather lined shoes for 40 yrs and was worried about these man-made materials, but I am thrilled to say I can't tell the different in the feel on my foot. What is nice is that you can clean these foot beds while you can't really with leather. BTW, I live in a hot, but not very humid, climate, so that may make a difference.
09-14-12
Comfortable and Pretty
I ordered these due to knee problems and recent knee surgery. After surgery, I decided to wear these and the other thong pair I ordered while I recovered around the house. My knee felt much better while wearing the shoes, and so did my hips and back. I don't know if the jeweled strap was meant to move from side to side, but it looks really nice either in the middle or on the side, and just as comfortable. So you can change the look if you want to. I love the adjustable straps. If your feet start to swell during the day, all you have to do is readjust them. These are pretty enough to wear with dressy outfits or to dress down with jeans. Give them a try if you have bad knees.
08-23-12
Feels comfortable but.......
Got my shoes yesterday and they felt pretty comfortable right off. However, is anyone else having trouble with their feet slipping in the shoes slightly and therefore making loud sloshing noices when they walk? It has nothing to do with tightening the straps its just due to the normal movement of the foot.
08-19-12
Great Sandal
Bought a first pair to help me walk balanced after I broke my leg/knee. I also have a high arch, plus a wide foot, and really like the ajustability of the straps. They don't look like an adjustable shoe..... very pretty. Ordered black, and went back for brown. I am thinking about the chrome to save for next year. This shoe really helped with lower back pain.
08-13-12
made my plantar faciitis worse
I kept wearing these shoes and my feet hurt more and more. Finally I went on vacation without them and was pain free. Came back and wore them and the pain came back. I know they work for some but not for me.
08-11-12
Not wide enough.
Runs narrow. I have wide feet after my pregnancy and these sandles are too tight across my feet. Even adjusting the staps did not make them wide enough.
08-01-12
Pretty & stylish!
The sandals are quite lovely but unfortunatly they were too big and too wide for me. So I have to regrettably send them back. I have purchased other Orthoheel sandals and they fit perfectly. You may want to go down a 1/2 size, if possible, with these.
07-26-12