Tignanello Pebble Leather Double Handle Shoulder Bag w/ Matching Wallet
Customer Top Rated
In Stock
Sold Out
We're sorry. This item is not available at this time.
Pre Order Possible .
Low Stock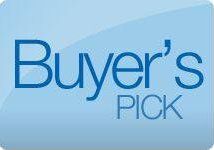 "This will be your everyday essential bag. You need at least one (or five) of these in your wardrobe. It comes in great new colors for the season!"
—Lauren, Handbag Buyer
Description
Get a handle on style. Crafted in sumptuous pebble leather, with adjustable shoulder straps for carrying comfort and convenience, this versatile shoulder bag translates perfectly from season to season. It's paired with a matching wallet in the same hue, so you're set for effortless accessorizing. From Tignanello.
Includes bag and wallet
Bag exterior: adjustable double shoulder straps, hidden magnetic closures
Bag interior: two open pockets, one zip pocket
Wallet interior: two zip pockets, credit card holders, money pockets
Bag: measures 12"W x 9-1/2"H x 5"D with an 8" to 10-1/2" strap drop
Wallet: measures 8" x 4-1/2" x 1"
Bag: Body 100% leather; interior trim 100% PVC; lining 100% cotton
Wallet: Body 100% leather; lining 100% polyester
Made in China
Reviews & Community QA
A1977 - Tignanello Pebble Leather Dble Handle Shoulder Bag with Wallet
2043
2043
Favorite Bag!
Please bring this bag back! I purchased this bag some time ago and have been searching for it for some time now. I love this bag and wallet. Great organization for me. I'm constantly receiving compliments and would love to buy more colors. I purchased the blue indigo and the color is very nice, not really a dark blue. Please bring this style back.
02-25-13
Say it isn't so!
Please, please don't discontinue this handbag. It's my absolute all time favorite - no other style will take its place. I need a new white one for this coming summer. Please bring it back!
02-23-13
Best.Purse.Ever.
Bring it back! I own this bag in black, tan, blue, white and green. Love them. They're my babies! Seriously. If I haven't made it clear..BRING BACK THIS BAG! I would love to have it in ivory, hot pink and a jewel tone purple.
01-19-13
perfect bag
cant find any other bag this perfect. easy open with magnet, handles are substantial. Ive had to return the more expensive brands for the handles falling apart. this one is the go to bag!!! wish there was more and in bright colors.
01-10-13
NEED MORE!!!!!
"This will be your everyday essential bag. You need at least one (or five) of these in your wardrobe. It comes in great new colors for the season!" —Lauren, Handbag Buyer This IS my everyday essential bag!!! I have it in the light blue and the purple and wanted to order another one this year in another color, but to my surprise, they are no longer carrying this bag with the matching wallet! What a shame!!! I love this bag for it's size, multiple storage compartments, magnetic closure, matching wallet, and because it had the little feet on the bottom!! PLEASE, PLEASE, PLEASE bring this back, even if it's "New and Improved". I will certainly not be alone in purchasing at least 2 or more!!! LOVE IT!!!!!!!!!!!!!!
12-06-12
Best Little Bag Ever PLEASE BRING IT BACK
I bought this bag in Red and it took me over a year to use it. But when I did, I fell in love with it. I now use it every day and I have received so many compliments on it. I want to buy several more. It is the perfect size. I hope QVC can bring it back.
12-01-12
DISCONTINUED!!! Oh No!!
Love this bag and own it in a couple of colors and came back to order a few more and it has been discontinued. Talk about being so very very disappointed!
11-20-12
Bring the bag back
I agree with the other reviews. I came to purchase it a different color for Christmas present and its discontinu??? Why would Tignanello discontinue its most popular bag is beyond me. I love this bag and carry it everyday. Thank goodness I got the Grey color which is hard to find and the chocolate brown one.Tignanello please bring this back.
10-29-12
Please Bring This Back
I have had this purse as my day-to-day for almost exactly 1 year now and I love it! By far the best purse I have ever owned. Incredible quality. Perfect size. Please bring this bag back! I was looking to buy another in a different color. (I have the black).
10-24-12
Why discontinued?
Why has this shoulder bag been discontinued? I purchased it two years ago in Indigo and am looking for other colors. It is my favorite Tig bag and I do not understand why it isn't available any longer. This was an affordble bag which was often available with flex pay options, was a best selling bag, is timeless, and has almost all five-star reviews.!! Please bring this bag back, QVC.
10-17-12
Best bag I've ever owned!
I bought this bag almost over 2 yrs. ago and use it every day. It looks as new as when I first bought it!! The leather has grown softer over the years, and the color is still lovely -- a beautiful golden metallic color. It is comfortable and carries all my things easily. The magnetic closure also works perfectly as well. This bag was the no. 1 best-seller for Tignanello for many yrs., with over 2,000 positive reviews, and I will be sorry when it is retired!
09-16-12
Love the wallet
I purchased this bag in the cloud blue a few years ago. My only complaint about the bag is the ends of the straps curled up after I carried the bag for a few months. I am still using the wallet because it is just perfect. I switch out purses pretty regularly, but not this wallet. Would love to get another wallet in another color, but don't necessarily want another bag.
08-31-12